Don't Fall for These 3 Rental Scams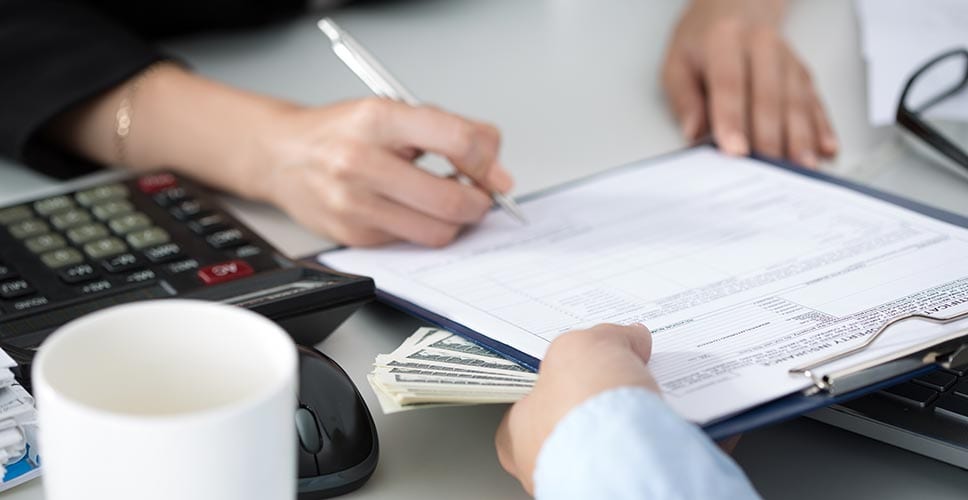 It's not always obvious you're about to be scammed. Sometimes, the signs of a rental scam are so subtle you don't realize you're about to lose a lot of money — as well as the house you were so excited to rent. MYMOVE reached out to the experts to bring to light three of the most common rental scams out there, and, more importantly, explain how you can spot them from the get-go.
1. Fake Listings
One of the more common schemes going involves scammers posting listings for properties they don't own.
"When a listing is fake, the scammers will often take a legitimate listing and rip off the information," says Seth Stephens, director of sales for Renters Warehouse in Seattle.
But scammers don't stop there. In some cases, Stephens points out that the scammer will poach the listing and drop the price of the rent significantly.
"With this new fake listing, they post on a site like Craigslist, and they can flag to remove the original, legitimate listing," Stephens says.
Those running the rental scams will even create fake email addresses using a real estate agent's name from an agency website, to make the listing look legit. Would-be renters lose money because the fake landlord asks for money upfront, without the renter ever seeing the property or meeting the landlord at the property.
2. The Keys Are in the Mail
You've been searching for weeks for a new rental house and finally, a listing appears that meets your criteria. The pictures in the listing showcase every room with detailed descriptions. Even better, it's offered at a very reasonable price. It looks so perfect that you're worried about losing it to someone else, so you email the owner and get a reply immediately!
Unfortunately, the "landlord" just so happens to be out of the country and can't show you the property at the moment. But he says he's happy that you're interested and is sure that you will take good care of his home — no background check or application needed! The "landlord" says he's willing to send you the keys right away if you wire the security deposit and first month's rent ASAP.
Tammy Sorrento, a private investigator and founder of Fireball Approves™, a scam prevention company, says this is a giant red flag and a popular hook scammers use, knowing renters will take the bait on a highly desirable property when the rent is in the right price range.
Never, ever wire money.
"Wiring money is the equivalent to sending cash," says Sorento. You'll never see that cash again.
3. Asking for Money Up Front
This scam manifests in several ways. For example, a "landlord" may request that you wire the money to place a hold on the property because there is so much interest in it. Normally, asking for a security deposit and first month's rent is a common request, but it's not if you haven't signed a lease yet. Other scammers may ask for smaller fees ($25-$100) to process a rental application and/or credit check to verify whether or not you would be a viable tenant.
Sure, it sounds legit, but once the money is received, the scammer completely drops communication with you. It may not seem lucrative, but scammers can pull this trick off a hundred times a day to earn some quick cash.
How to avoid being scammed
If there are watermarks on pictures of the property you're considering, with the property management or real estate company's name on them, call the company to verify they are, in fact, the property's listing agency.
Never send money without a written lease, and do some due diligence on your own. Google-search the landlord and property before you sign a lease.
Private investigator and scam preventer Tammy Sorrento warns to never wire money. This is the biggest red flag of all.
The safest way to avoid getting scammed is to use a reputable property management company or service such as Fireball Approves to investigate the property on your behalf.
Want to learn more? Here are eight other signs a landlord may be shady.
---
Everything for your move, all in one place
Curate your personalized moving checklist, set up TV & Internet, and more with a free MYMOVE account.
Save on your move and tackle upcoming to-dos with your free MYMOVE account.