It's Not If, but When: Is Your New Home Emergency Ready?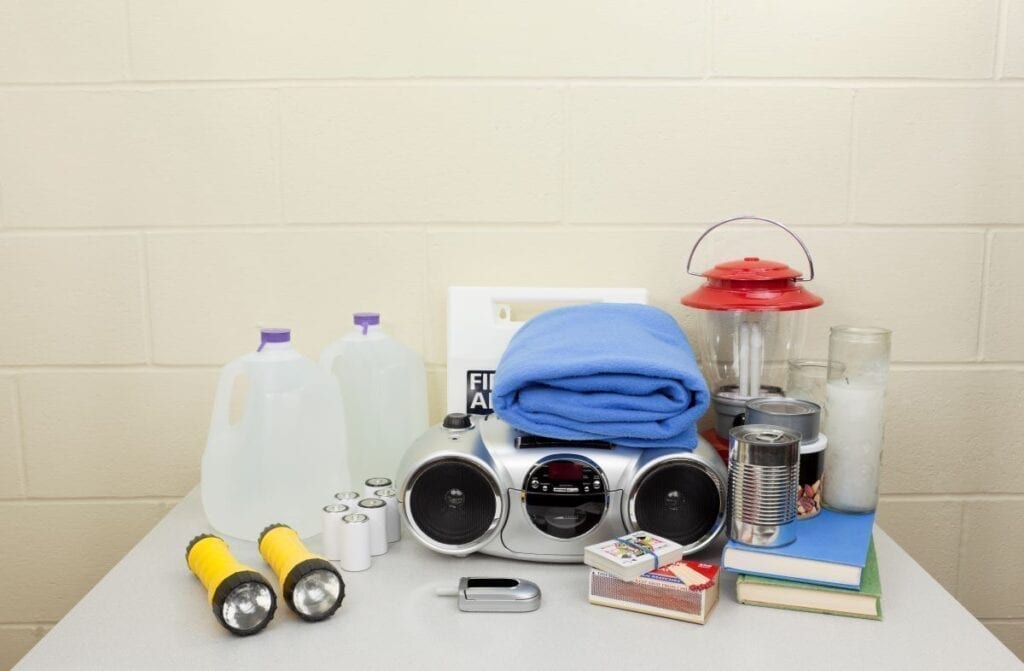 As you move into a new home, whether it's appropriately stocked for an emergency or disaster might not be at the top of your list as you unpack the most fragile of breakables. However, ensuring your home is emergency-ready is a lot like car or health insurance — it's only good if you already have it when the unexpected happens. Let's face it, too. There's not really a convenient time for a disaster.
Hurricane season runs until November 30, but many other unforeseen circumstances — even a power outage that lasts too long for comfort — can happen anytime. Here's how to realistically stock your home for inopportune situations, disasters, and emergencies as soon as possible.
Build Your Own Emergency Kit ASAP
You've probably heard the term "emergency kit" tossed around, but do you have one of your own? A kit contains all the items needed for a disaster in one place or general area. Having a designated box or closet — that you don't routinely rob from — is best to prevent you from scurrying around looking for items during urgent times of need. What should a kit include?
The Federal Emergency Management Agency, or FEMA, recommends the following supplies for your kit:
Flashlight
First aid kit
Non-perishable food (at least a 3-day supply)
Water for drinking and sanitation (1 gallon per person per day for at least 3 days)
Extra batteries
Local maps
Can opener
Wrench or plier to turn off utilities
Whistle to call for help
Mask to filter contaminated air
Cell phone with chargers and backup battery
Battery-powered or hand-crank radio
NOAA Weather Radio with tone alert
Moist towelettes and garbage bags for personal sanitation
But Wait — There's More
Depending on your family's needs, there are many other items to consider. Examples include:
Prescription and non-prescription medications
Extra glasses and contact lens solution
Pet food and extra water
Feminine hygiene products
Infant supplies such as bottles and diapers
Sleeping bags and blankets
Household bleach and a medicine dropper to disinfect water.
Protection of important family documents such as copies of insurance policies, identification, and bank account records can get overlooked. Saving these both electronically on a USB and physically in a waterproof, portable container will ensure you have all the backup you need.
You should also develop verbal and physical family plan that helps everyone remain on the same page. Family plans typically contain logistical details related to evacuation routes and potential shelter areas. Because disasters can cause confusion, it's best to have this tangibly printed or written down in a place you're all clued in on. Organize the plan in a binder so it's clearly defined and navigable.
Take Action Now, Not Later
The whole "it's not if, it's when" mentality means that you should build your kit now, not later. Find yourself already making excuses — such as "I don't have time or money" for this project? You don't have to be a full-blown doomsday prepper or stockpiler to prepare a kit and plan.
Many emergency kit components, such as these 25 preparedness items, can be found at dollar stores. Buying in bulk at Costco or Sam's Club is another way to quickly stockpile. If you're busy with all that a move entails (understandable!), order a few necessities off Amazon.
Additionally, make sure you're signed up for emergency alerts so that you'll be notified if your area is affected by an emergency. Always keep your fire extinguisher in an identifiable place.
Equipping your new home with the basics right away will help keep your priorities in check. Hanging that gallery wall can wait. What can't wait is the safety of yourself and loved ones. Being emergency-ready will not only make you feel empowered, but it could even save a life.