Purge Before You Pack: Where to Sell Stuff Online Before Your Move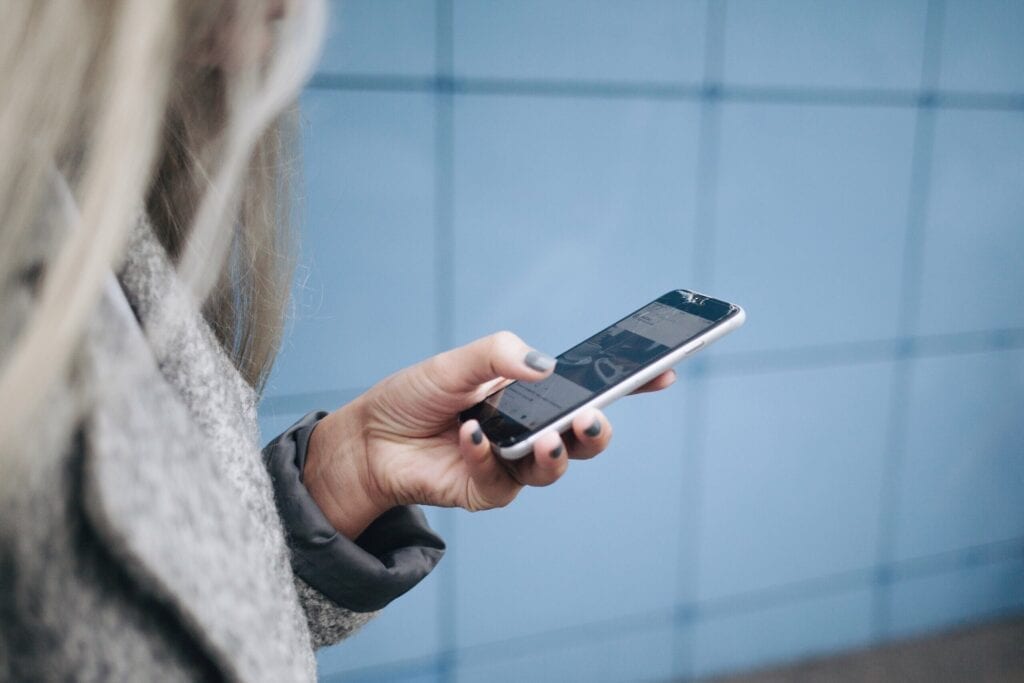 Packing up your household is a daunting prospect, especially when you're dealing with stuff you don't want or need anymore. But how do you sell specialty items (Anyone need a designer handbag? How about a French horn?!) without adding more stress to your pre-move schedule?
You guessed it. There's an app for that.
Facebook Marketplace
If you're on Facebook, you probably already know about Facebook Marketplace. The idea is simple: You post anything you're trying to sell and other Facebook users message you if they're interested. The two of you can then arrange a meeting time and location.
Like Craigslist, there's no middle-man with Facebook Marketplace. It's free to use, and you do all the logistical legwork yourself. The advantage is Facebook's built-in user-base of nearly 200 million people in the U.S. It's not anonymous either, so you'll have some idea of who you're meeting to sell your beloved couch to.
Craigslist
The original online marketplace, Craigslist has made minimal changes to its website over its two decade history, and its app is essentially the same thing. It's one of the quickest and simplest ways to sell items online locally. Unlike Facebook Marketplace, you don't need a profile to use it, which can be both a pro and a con — the anonymity might be a turnoff for some people, but others will appreciate that they don't have to create a Facebook profile just to get rid of their old coffee table.
There are no fees associated with Craigslist, and you'll have to arrange the sale entirely on your own. Because of the anonymity, it's important to follow some safety best practices when selling items on Craigslist.
Nextdoor
While Nextdoor is primarily used as a message board to post about neighborhood news, you can also use it to sell or give away belongings before your move. This is generally more of a hyper-local option — think neighbors who can walk over to pick up items. Like Craigslist, there is no middleman involved, so you'll want to take proper safety precautions.
Everything But the House
Like its HGTV show of the same name, Everything But the House helps you get rid of everything in one fell swoop. It works like an online estate sale: Their team of professionals comes to your home, sorts and removes your items, then auctions them online. The advantage is that they handle all the details like professional photography, authentication and shipping. How much commission they take depends on the volume of sales — the more you sell, the higher percentage you keep for yourself. You can get started online, or call for a free consultation.
Poshmark
Poshmark is one of the best selling sites around for clothing. You can make your listing open to any offers or set a firm price that you want to sell it for. Once it sells, Poshmark sends you a pre-addressed shipping label. You then package the item and drop it off at your nearest corner mailbox or post office. For sales under $15, Poshmark keeps $2.95. For sales over $15, they charge 20% of the listing price and you keep 80%.
eBay
The original destination for selling stuff online, eBay is still one of the best sites around for purging before a big move. You'll have to do all of the legwork, from photos to posting to shipping, but it's worth the extra time if you want to maximize your profits. Once your item sells, eBay keeps 10-15% of the final value, depending on how much it sold for.
The best selling sites for specialty items
Reverb
Sure, you had the best intentions of learning the chords for Hotel California, but that Les Paul guitar has been sitting in the back of the closet for five years now. Why should it take up valuable space at the new house when you can sell it (and maybe buy concert tickets instead)? Reverb is a specialty app that sells musical instruments, DJ equipment, amps, and audio equipment. You can list as many items as you want for free, but when they sell, you pay Reverb 3.5%. Money changes hands via Reverb (2.7% + 25 cents per transaction) or PayPal (2.9% + 30 cents per transaction).
Gazelle
You're a sucker for anything new that Apple unveils. The trouble is: your addiction is falling on your head every time you open the closet door. Enter Gazelle: a website that purchases, refurbishes and re-sells used tech. Just verify Gazelle sells the item and answer a few questions about its condition. (Be honest, so you don't delay payment). Gazelle makes you an offer and, if you accept it, you pack it up and send it to them for free (if an item is valued a buck or more). If the goods check out, you get paid in 10 days or less with a check, or, you may opt for PayPal or an Amazon gift card.
Chairish
It's a hard pass on a tufted fainting sofa and an old Victrola for your new ultra-modern condo. No worries, there's an app that serves the vintage itch in buyers nationwide. Chairish is a consignment app that uses a tiered commission system. List your vintage and used furniture for free. Chairish cleans up your photos and polishes your description of the item for free. Verified buyers make offers, and once your item sells, Chairish organizes the shipping and pays you 80% or more of the sale price via PayPal within 48 hours.
Tradesy
Goodbye east coast winters, hello west coast beach days! Designer coats, boots and accessories are hardly worth packing if you'll never need them again. But you don't want to just give these pricey treasures away, either. Tradesy will sell and ship your designer clothes and accessories for you (so you can get some Birkenstocks). List your item, and when it sells, Tradesy sends you a prepaid, pre-addressed label for free. Commission fees are deducted from selling price. A flat commission fee of $7.50 is charged for sold items less than $50. For items over $50, it's a commission rate of 19.8%. Payment is made via Paypal, debit card or ACH transfer.
Cash4Books
You've got your degree and a new job, and you're finally moving into a proper grown-up townhouse, but that Options, Futures and Other Derivatives textbook (and the others stacked five-feet high) are weighing heavily on you like your student loan payments. Try selling them on the Cash4Books app. Just enter the ISBN code, and Cash4Books will give you a quote. If you choose to accept it, they'll send you an email link to print a prepaid label. Box up your book, and if the book passes inspection, you get paid within two weeks by check or PayPal.
Best practices for buying and selling used products online
If you're meeting up with someone from Craigslist or Facebook Marketplace to sell your items, you'll want to take some extra precautions. Whenever possible, meet at a public place like a library, police station or coffee shop. For bigger items in your home where that's not feasible, try to have someone else with you when you make the sale. If at all possible, move the item to a driveway or garage before the meeting and lock the entrance to your home. Finally, it's best to only accept cash when selling to strangers. If the buyer wants to use an app like Venmo or PayPal, make sure the transaction goes through before they leave with your item.