What Junk Removal Companies Will (and Won't) Take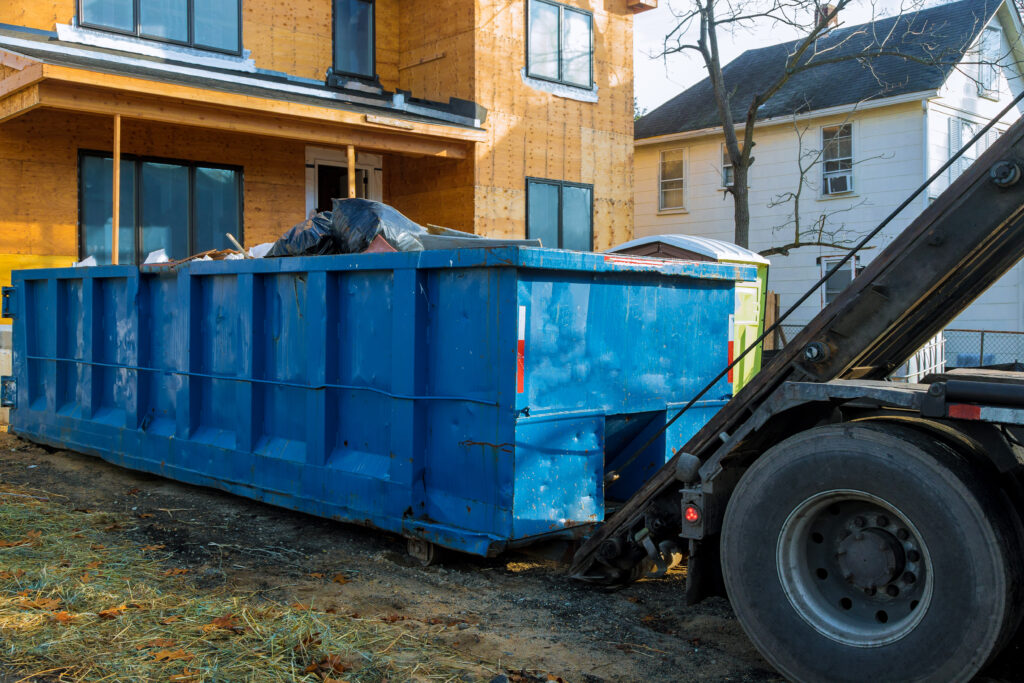 If you've got junk piling up in your garage, basement, or even your living room, you might need the help of a junk removal company.
These companies pick up junk removal items from your home or business that you can't dispose of yourself and haul them away for a fee. Junk removal items include old appliances, furniture, miscellaneous scrap, building materials, and much more. The great thing about junk removal companies is that they will often take large bulky items that your normal trash collection company won't accept. But, there are some items that junk removal companies won't take.
How do junk removal companies work?
You'll have to make an appointment with a junk removal company, and a small crew will arrive with a large box truck. You will show the company representatives the junk removal items you want to be taken away. After taking a look at your items, they will provide you with a price quote. Most companies will be ready to haul off your junk removal items right then if you agree on the cost.
The purpose of junk removal companies is to make it easier for people to get rid of unwanted stuff without hauling it themselves. By providing the labor and a convenient means of disposal, junk removal companies take the hassle out of clearing out the clutter by yourself. Of course, there are some limits as to what junk removal items these services will accept.
What do junk removal companies take?
Junk haulers will take a wide variety of household items and not just junk. Many companies donate items in good condition to charity. You can always Google "junk removal what we take" for specific companies. But these are some of the most commonly accepted items:
Couches
Mattresses
Box springs
Chairs
Tables
Desks
Bookcases
Filing cabinets
Televisions
Computers
Monitors
Printers
Copy machines
Hot tubs
Refrigerators
Freezers
Stoves and ovens
Microwaves
Air conditioners
Water heaters
Washers
Dryers
Dishwashers
Trash compactors
Construction waste
Bagged garbage
Lawnmowers
Yard waste
Scrap metal
What junk removal items companies won't take
As we have mentioned, junk removal companies won't take everything. Most companies will refuse to haul away anything toxic or hazardous. Below is a list of items that your local junk removal service likely will not take. Also, keep in mind that junk removal companies will not remove anything that's too heavy to lift or is located in a dangerous area.
Paint
Oils
Pesticides
Fuel
Household cleaners
Fluorescent light bulbs
Pharmaceuticals
Ammunition
Fireworks
Asbestos
Pressurized containers
Medical waste
Where does the junk go after companies haul it away?
Many people want their junk out of sight as soon as possible. But conscious consumers might wonder, where does it all go? It may provide some peace of mind to know that many junk removal companies recycle or donate as many of the items they pick up as they can. For example, Junkluggers donates toys to children in need, shoes to the homeless, and couches to veterans. Items that cannot be recycled and are not suitable for donation will be sent to the landfill. Some companies may go to greater lengths to recycle or donate than others, so if this is important to you, do some extra research to focus on those priorities.
How much does junk removal cost?
Most junk removal companies charge based on the total amount of space that your items will take up in their truck. That's why they need to see the stuff you want to have hauled away before giving you a firm quote. The quoted price usually includes the cost of labor, as well.
Junk removal companies will often give you a price based on one quarter of a truckload, half a truckload, three-quarters of a truckload, or a full truckload. The dump trucks that junk removal companies use typically hold 12-16 tons of stuff. There will often be a minimum price if you want them to haul away a single item or two.
On average, the cost of junk removal ranges between $99 and $125 to start and up to $599 for a full load. Many companies, like 1-800-GOT-JUNK, require an in-person appointment before quoting a price. Some, like Junk-King, have an estimator tool and will also give you a quote if you text them a photo of your stuff. LoadUp is a company that offers upfront pricing for certain items.
The bottom line
Junk removal is a convenient option if you need to declutter your home or dispose of bulky items that are a pain to handle yourself. But be aware that there are a few things that junk removal companies will not take. If it is toxic or hazardous, chances are they will not accept it. Junk removal companies are also limited to what their crew can physically lift and move onto their trucks.
Frequently asked questions
Are junk removal services still running during COVID-19? 
For the most part, junk removal companies have continued to operate during COVID-19, as they have been identified as an essential business. Be sure to ask the company to wear appropriate personal protective equipment and follow social distancing guidelines if they enter your home.
Will junk removal services come to my house during the coronavirus pandemic?
Generally speaking, junk removal companies will continue to enter homes during the coronavirus pandemic. However, they will wear masks and maintain social distance. Many companies are also offering contactless options if preferred.
Where do I put my junk for removal companies to pick it up? 
Junk removal companies will pick up your items wherever they are located on your property, as long as they are accessible. Some companies offer a discount if you put your items outside ahead of time.
Do junk removal companies recycle? 
Many junk removal companies do recycle, including e-waste. If something cannot be recycled or donated, it will go to a landfill.