The Best Dorm Room Organization and Storage Hacks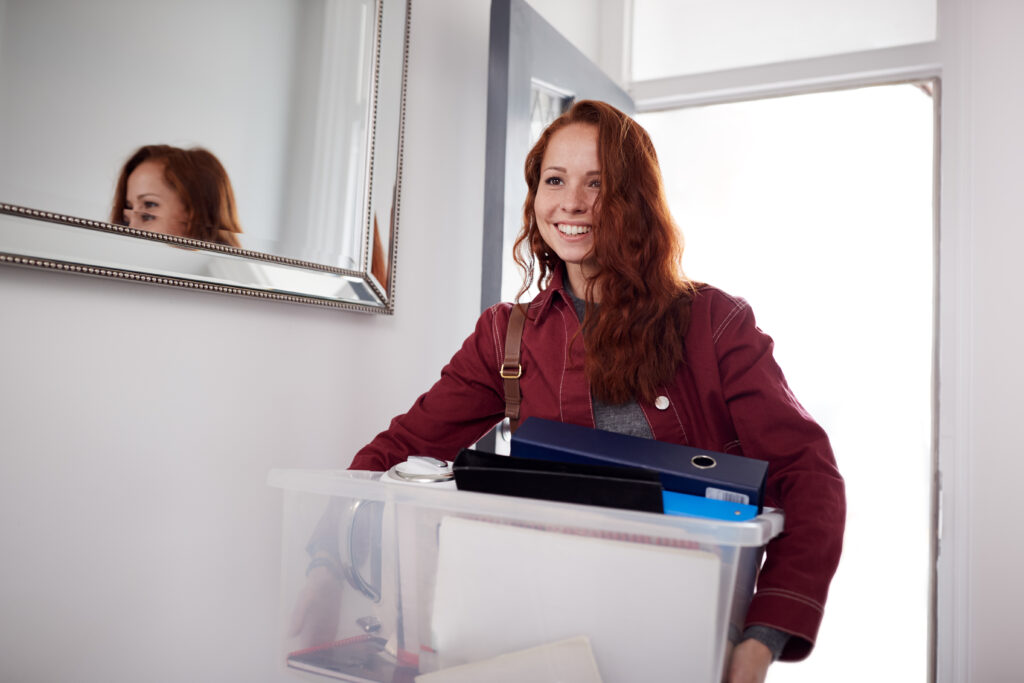 Moving from your home's bedroom into a small dorm room can be a major adjustment. The key to "living small" is all about dorm room organization. Avoid the dreaded small-space clutter with these must-know storage ideas.
The bottom line
Keeping your dorm organized will be a breeze when you use these dorm room storage and organization tips. Remember to look for items that are multi-purpose. And as tempting as it may be, don't overpack.
Frequently asked questions
How do you store snacks in a dorm room? 
Keep snacks in one area with a dedicated food storage cart.
What are some dorm room essentials? 
Under and above the bed storage, collapsible closet hangers, a desk organizer, and an over the fridge organizer will keep your dorm room clean and uncluttered.
How do you maximize storage in a dorm room?
Think vertically. Your dorm may be narrow and small but adding shelving above your bed or a hutch on your desk will create more areas to store items efficiently. Don't forget under your bed; rolling storage bins keep items contained while out of sight.
How do I organize my dorm room? 
Plan dorm room organization around the layout of the space. Check with your housing advisor on the room dimensions and any furniture included. Think about what you'll be bringing to college and how to best keep it organized.