Before You Buy A Foreclosure, Read This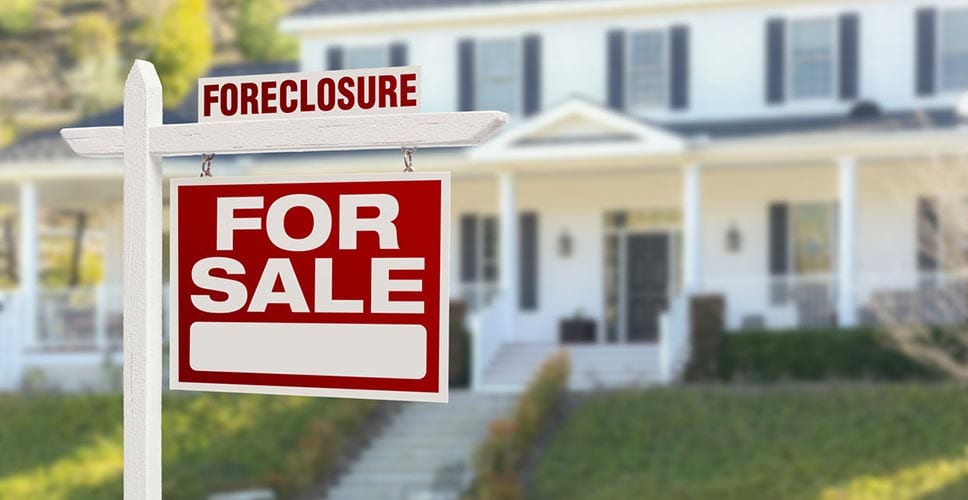 Remember the collapse of the housing bubble, when lenders almost routinely seized homes from people who couldn't afford their mortgages? During 2009 and 2010, nearly 3 million homeowners annually received at least one foreclosure filing, according to Forbes.

As the housing bubble continued to burst, it often was pretty apparent which homes were in foreclosure: Abandoned homes were not maintained, appliances and fixtures were often stripped and sold for scrap, and "For Sale" signs littered overgrown yards throughout neighborhoods. It was a buyer's paradise, as foreclosures were available for pennies on the dollar.

[deals-hub-ad]

Today, the housing market flourishes again in many parts of the country. Banks are less eager to sell homes quickly for any price. They're taking the time to renovate properties, but that doesn't mean you can't still grab a great deal on a foreclosure if you know where to look (and what to look for).

Whether you're a first-time buyer shopping for a forever home or you're searching for a great price on investment property, we've put together this list of pros and cons to help you decide whether buying a foreclosed home is right for you.
The pros of buying a foreclosure
Foreclosed homes are cheaper
In May, foreclosures sold for an average discount of 20% below market price (18% in April), according to recently released data from the National Association of Realtors. The price reduction makes foreclosures an excellent opportunity for consumers who want to upgrade their living environment without unduly taxing their finances.
High potential for financial gain
If the home is in good condition and priced below market value, you can quickly establish equity in it – you may even have it right off the bat. Assuming housing prices continue to rebound, you could sell the property at a profit in a few years, but it could prove to be a costly venture upfront.
"We generally put $25,000 to $35,000 into a house to make it a desirable property," says Rocky Lalvani, MBA, founder of financial coaching and education website www.richersoul.com, who has extensive experience buying and flipping foreclosed homes. "Most foreclosures need a lot of work and they may be in such a condition that the bank will not offer you a mortgage. Some foreclosure sellers are unwilling to do the work to bring the house up to standards for a mortgage." He adds, "If you have the money/financing to purchase and repair the home, you can get a great deal."
Possible exclusivity for first-time homebuyers
"Homes sold by Fannie Mae, Freddie Mac, and HUD typically hit the market with a special period (usually 8-21 days) in which priority is given to first-time homebuyers," says Cedric Stewart, a 13-year veteran real-estate professional for Keller Williams in the Washington, D.C., area. "This provides a great opportunity for new buyers and eliminates a significant portion of the competition they'd face if bidding on a short-sale or some other type of home elsewhere."
The cons of buying a foreclosure
Maintenance costs
Nowadays, banks are more likely to make cosmetic enhancements to properties in foreclosure, but there may be additional damage that isn't readily apparent.
"A true bank-owned home that has been foreclosed on is highly unlikely to be in pristine condition," says Brett Maternowski, P.A, of Florida-based Dalton Wade Real Estate Group. "You have to keep in mind a family was unable to afford their mortgage, so maintenance of the home is usually behind. The best advice here is to find an experienced home inspector and have them really comb through the house to give you a full picture of what you're buying."
He adds, "There are no disclosures being provided by the bank. The bank never lived there so they have no knowledge of latent defects, leaking pipes, or funny smells. They simply have no way of knowing."
Questionable neighborhoods
Usually, foreclosed homes are in less than desirable parts of town, which may pose a deterrent for buying an otherwise perfectly lovely home. It's important to investigate the crime rate for the area, local emergency services, school districts, and branches of local government. If the deal appears to be exceptionally good, it may be due to the undesirability of the location – something to keep in mind if you plan to sell the home at any point.
Hidden costs
Hidden costs may also be lurking in the form of inherited debt. The person who buys a home under foreclosure may be responsible for unpaid property taxes, existing lines of home equity credit, construction loans, and other outstanding debt accrued for the property. Additionally, you may be financially responsible for disposing of any personal property the previous owner left.
Red tape
Finally, the bureaucratic process for purchasing a foreclosure can be lengthy and frustrating. Response times from the bank may be extended, and you may need to complete even more paperwork than is required for a typical closing. It may also be more difficult to finance the property than with a conventional mortgage.
"Everything takes longer when buying a foreclosure because things must go through so many channels to get reviewed and/or approved," Stewart says. "If things fall apart after a tense negotiation, this can translate into valuable time lost and missed opportunities for those that end up back in the market for a home."
The verdict
At first glance, it seems the cons of buying a foreclosure outweigh the pros. However, there are still a significant number of homes that make the few advantages of buying a foreclosure to be well worth the effort.
Before you buy, it's a good idea to research comparably priced homes in the area on Realtor.com or another real-estate website. Then, weigh the savings against costs necessary to make the home "livable." Many people by foreclosures at auctions, but most experts advise visiting any property and seeing it yourself before making a purchase.
"When purchasing a foreclosed home, they are usually sold "as-is," says Teris Pantazes, CEO and founder of EFynch.com, an online platform that connects users to contractors. "I found it important to engage in, and understand, what the home needs prior to the purchase and account for this in your price. Do not be put off by damage (especially in utility systems, i.e., HVAC), but account for this. Buying a property sight-unseen is usually not common and should only be reserved for those with true experience."
Ultimately, each case is a unique combination of the buyer's financial status, intrinsic motivation, and the property under consideration. If you have the willingness to vet any potential home thoroughly, purchasing a foreclosure can still be an excellent path to homeownership.