How to Save for a House: 10 Essential Tips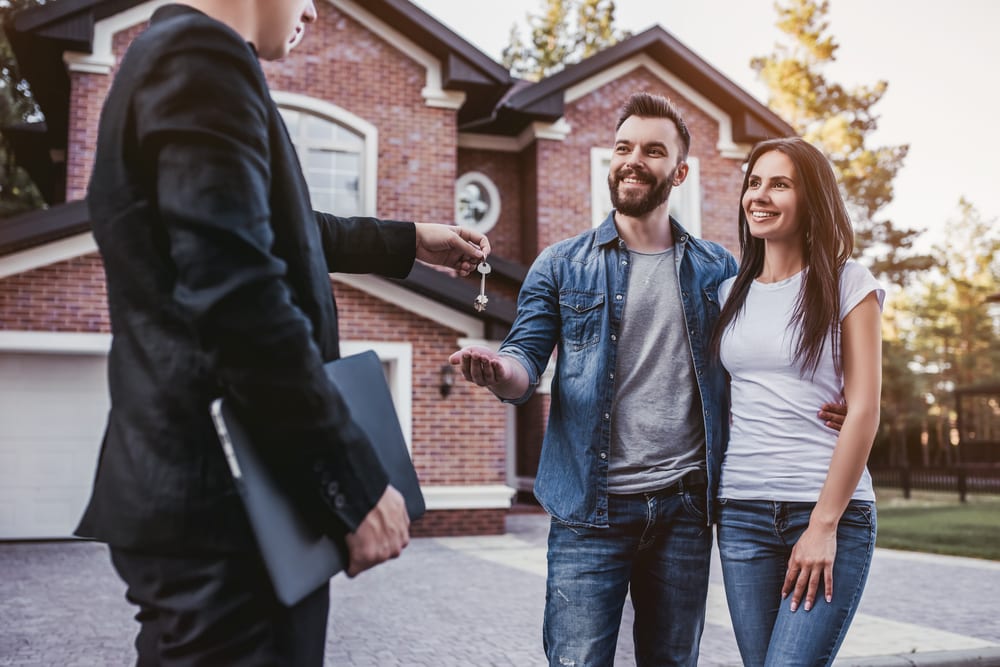 Homeownership is not only a real estate investment but an investment in your life long-term. Saving a large sum of cash can seem impossible at the start. However, knowing and planning for how to save for a house will help you reach your dream home goals.
First things first, how much should you save for a house?
When determining how much to save for a house, you'll need to know several key points. Skip the guesswork of what you can afford by working with a mortgage company to be pre-qualified and pre-approved. The mortgage company will review factors including your annual income, outstanding debt, and credit score and tell you what amount they will approve.
Saving for a downpayment is one of the first steps in achieving your new house goal. To do this, you'll also need to determine what type of home loan is right for you. Through the U.S. Department of Housing, you may qualify for an FHA loan. FHA loans offer a lower down payment (as low as 3.5%) and closing costs. Service members may qualify for a VA loan through the U.S. Department of Veterans Affairs with zero down payment options. A conventional mortgage is not offered through the government and requires a larger down payment (up to 20%). If it's possible for you to consult with your realtor before applying for one of these loans, do so. Some housing markets prefer conventional mortgages above other kinds of loans in a bidding war, and your realtor will be able to give you the scoop on your local real estate market.
What costs do I need to prepare for when saving for a house?
When saving for a house, it's important to plan for all of the costs. While the down payment is the largest portion of your home savings fund, there are several other costs to expect, including the appraisal and inspection. Plan to spend between $300 and $400 on a home appraisal and $300 and $500 on a home inspection.
Remember to factor ongoing homeownership costs into your budget. If you pay less than a 20% down payment, Private Mortgage Insurance (PMI) will be added to your monthly mortgage payment. Additional costs include homeowners and flood insurance, property taxes, Homeowners Association (HOA) fees, and utilities.
10 tips on how to save for a house
Wondering how to save money for a house? These 10 essential steps can help you reach your goal.
Tip #1: Set your budget and stick to it
Many aspects go into how to save for a house. Setting a budget is the first step. List out all expenses including rent, car, and student loan payments, utilities, groceries, and transportation costs. Carefully assessing every time money goes into or out of your bank account will provide an excellent snapshot to help you build your budget. Check out the Federal Trade Commission's How to Make a Budget worksheet, use online templates including monthly budget tools to log your expenses with Mint or download templates from Microsoft Office.
Tip #2: Trim unnecessary expenses
Go over your daily spending habits with a fine-toothed comb to see exactly where your money is being spent. Are there luxuries that can be cut out? While dining out, going to the movies, and personal care like salons and gym memberships are wonderful, are they impeding saving for a house? You can also trim expenses by opting for store brands when grocery shopping, eliminating high-cost satellite or cable or skipping $5 lattes for a while.
Tip #3: Cut the credit cards and pay off your debt
High interest rates, large balances, and a not-so-stellar debt-to-credit ratio can be major roadblocks when saving for a house. Create a plan to pay off credit cards with the highest interest rates first. If you have an option for low balance transfers (between 0% and 3%), move high-interest debt to a low-interest credit card. Keep in mind, balance transfer rates do expire after a certain period of time and interest rates can increase, so stay on top of your annual percentage rates. No matter what, always pay your minimum balance on time to avoid any late fees or card penalties.
Tip #4: Open a savings account
When planning how to save for a house, it's important to think of your house fund as a separate entity. Opening a separate savings account will help you financially designate the account for "money going in." While traditional savings accounts will not yield a high return on investment, your funds are secure and accessible when you're ready to purchase a home. Opt-out of having your savings account linked to a debit card. This will prevent you from drawing upon your savings unnecessarily.
Tip #5: Schedule automatic transfers from checking to savings
Avoid the temptation of having extra cash in your checking account by setting up an automatic transfer of funds from checking to savings. If you use online banking, scheduling transfers is simple and can be done from home.
Tip #6: Temporarily pause your retirement deduction
Planning for retirement is a necessity and typically you want to make the maximum contribution to your retirement fund. But for now, you may want to lower your current deduction or temporarily pause it altogether. It's important to remember this is a short-term option. Once you have saved the necessary funds for a house, your retirement contributions should be reactivated or raised to their former levels. When creating your new home monthly budget, be sure to factor in future retirement contributions. This will ensure you purchase a home within your means and properly save for the future.
Tip #7: Take a staycation
Sometimes the best way to save for a house is the hardest. As tempting as it may be to take a week-long beach vacation, the money spent to put your toes in the sand could be going into your house fund. Plan a fun but inexpensive staycation. Take advantage of free museums, parks, and community events. Check with your local library to see if they offer a free Museum Pass program.
Tip #8: Use your tax refund wisely
Many see their tax refund as an opportunity to splurge on a big purchase. Instead, use your tax refund to pay off the highest interest credit cards if you have debt, or add it to your new-house savings.
Tip #9: Make additional income with part-time or freelance work
Once you have determined how much to save and how long it will take, what if your regular paycheck isn't enough? Taking on additional work can be exhausting but the added income will get you to the finish line faster.
Look for job opportunities in your area such as driving for Uber, delivering food through Grubhub, and part-time openings at local stores. Are you tech-savvy with expertise in areas such as graphic or web design and virtual assistance? There are several websites like Upwork and Fiverr cater to freelancers in a wide range of categories.
Tip #10: Move back home or take on a roommate
Figuring out how to save for a house can be challenging when a large portion of your paycheck is going towards your current rent. If you have an extra bedroom and your rental situation allows it, consider searching for a roommate or subtenant to split the rent and utilities. If this isn't an option, moving back home with your parents or another family member will help you save some cash.
The bottom line
Planning on how to save for a house takes long-term commitment and a solid action plan. Take time to assess your purchase plan from every angle and look for ways to grow your savings. If you stick to your goals, homeownership is possible.
Frequently asked questions
How long will it take to save for a house? 
Saving for a house depends on several factors including total down payment needed and how much money can be saved each month.
How can I save for a house in a year? 
Calculate the minimum overall down payment and closing costs you'll need to purchase your future home. Determine how much per month you'll need to save to reach that total. A key to saving is following the steps above and cutting as many unnecessary costs as possible.
Where should I keep my money while saving for a house? 
Keep your money in a savings account. While savings accounts do not yield high profits, investing in the stock market is a risk you don't want to take. Your house fund savings will be secure in a savings account.