Realtor vs. Real Estate Agent: What's The Difference?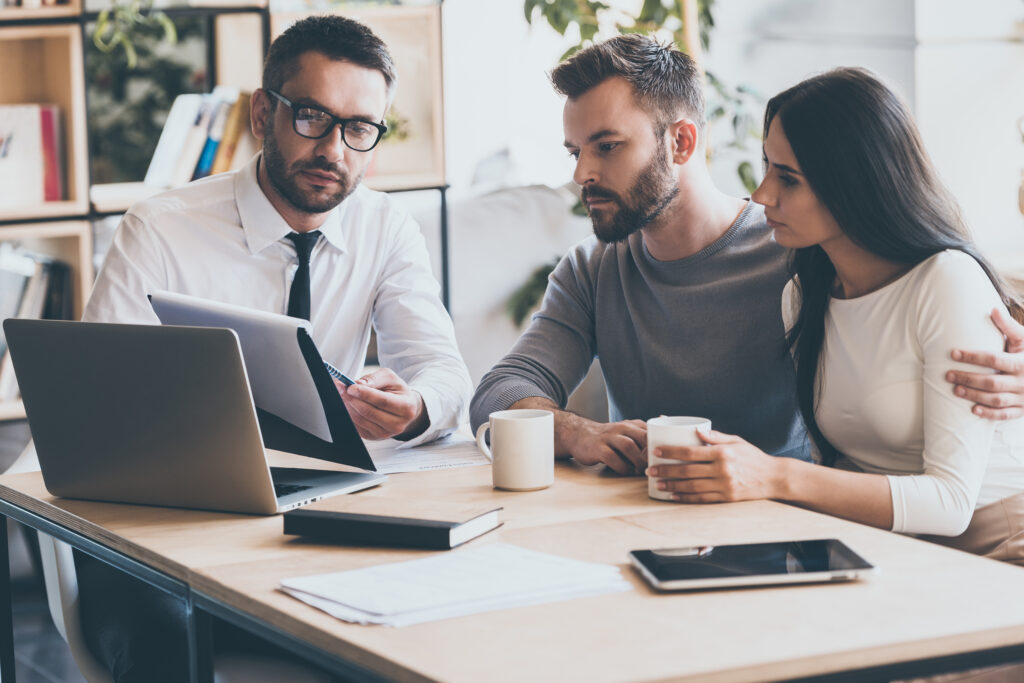 Unlike most professions, the real estate industry has names and titles that can, at times, be confusing. Titles such as realtor vs real estate agent are often used interchangeably. However, apart from being different in terms of their educational qualifications, both professions require varying skill sets.
In this post, we take a deeper look at the difference between realtor and real estate agent.
What's the difference between a Realtor® and a real estate agent?
Realtor®
A Realtor® works as a commercial or real estate broker, property manager, salesperson, appraiser, or counselor. In the United States, one must be an active member of the National Association of Realtors (NAR) to qualify as one. Realtors have to go through some coursework, pass the licensing exam, and agree to adhere to NAR's code of ethics. This code of ethics requires that Realtors put their clients' interests above their own.
Real estate agent
A real estate agent, on the other hand, is someone who helps people buy or sell their commercial or residential property. A real estate agent can choose to specialize in being a buyers' agent or a listing agent. The difference between the two is that buyers' agents focus on helping potential owners search for and acquire property while the latter helps sellers list their property. As is the case with Realtors, real estate agents need to take some coursework before they are licensed. The classes and exams potential real estate agents have to take vary by state.
A good real estate agent should be knowledgeable about the local laws as well as current trends in the property markets. As agents are an intermediary between the seller and buyer, negotiations are a key part of any real estate agent's work. Given the similarities, are all real estate agents Realtors as well?
So, are all real estate agents Realtors?
As far as skills and responsibilities are concerned, Realtors and real estate agents are the same. So, what's the difference between a Realtor and a real estate agent? A real estate agent can buy or sell a property without necessarily being a Realtor. However, a real estate agent cannot be a Realtor without joining NAR.
Here are some basic differences:
Education: Depending on the state, real estate agents are required to complete between 30 to 90 hours of classwork from an accredited institution before they are licensed. A Realtor is typically a real estate agent who has undergone a pre-licensing course and passed the licensing exam.
The NAR Code of Ethics: Unlike real estate agents, Realtors are governed by the NAR Code of Ethics, which spells out the rules they should observe when dealing with potential or existing clients, other Realtors, and the public. Articles 1 to 9 of the code of ethics cover the duties of Realtors to clients and customers. Articles 10 to 14 are the duties of Realtors to the public, while articles 15 to 17 are the duties of Realtors to other Realtors.
What's a real estate broker?
Based on the job description for real estate agents, it's tempting to think that their role is the same as that of a real estate broker. However, a broker is an independent business person who often sells real estate property owned by others. They can also help property owners manage or rent out their property at a fee. Brokers go through additional education and pass set real estate exams to receive their license and designation. A broker can work independently or have agents working for them.
All real estate transactions are supervised by a designated broker who bears the responsibility for each transaction carried out by the agents working for them.
What are the different types of real estate agents?
Seller's agent (a.k.a listing agent)
A seller's agent represents persons wishing to sell their property. They work with you right from marketing your property until you close the deal. Some of the roles of a seller's agent include:
Help you stage your property
List your property in multiple marketing platforms
Show the property to potential buyers
Negotiate with the buyers on your behalf
Normally, sellers' agents do not get paid if the property is not sold. If your property sells, expect to pay them 5 to 6% of the property's price.
Buyer's agent
A buyer's agent works exclusively for the homebuyers as well as in their best interests. They guide the buyer from the search process through to the closing. The key roles of a buyer's agent include:
Helping you look for your dream property
Negotiating for the best price on your behalf
Meeting and conferring with professionals such as property inspectors
Handling paperwork
Rental agent
As the name suggests, this agent carries out all the duties relating to managing a rental property. For instance, they will help you find successful tenants, provide services to tenants, and help when it comes to leasing management.
How do I choose the right person to help me buy or sell my home?
When seeking the services of a Realtor or a real estate agent, it's important to know the differences between them. Here's what you should know:
Real estate agents either work independently or work for a brokerage firm
Realtors hold a higher standard as they are governed by the rules set forth by NAR
Brokers have higher educational qualifications compared to real estate agents
Some of the tips you should consider when choosing any of them include:
Experience
A real estate agent should not only work for and with you but should understand the inner workings of the real estate industry as well as the community and neighborhood in which you're buying or selling. An experienced professional should help you navigate the process so it goes as smoothly as possible. Apart from experience, remember to consider their core values.
Negotiating skills
Keep in mind that the representative you choose will be a buffer between all the parties involved. Being a middleman, they should be able to advise you objectively and go through the negotiation process with your best interests at heart.
Knowledge of the local area
The person you choose should have in-depth knowledge of the local area, including schools, the crime rate, comparable properties, proximity to key amenities, and price points. They will also evaluate whether the set prices are fair or competitive for their property types and the respective market.
Professional network
Apart from previous clients they've worked with, real estate professionals should be able to connect you with other reputable industry professionals such as staging companies, appraisers, and inspection companies.
The bottom line
The real estate industry is quite robust, with multiple professionals taking up unique niches. Whether you choose to work with a real estate agent or a Realtor, both of them should be able to help you navigate the process of buying or selling your property.