Watch Out For These 'Red Flags' When Choosing A Real Estate Agent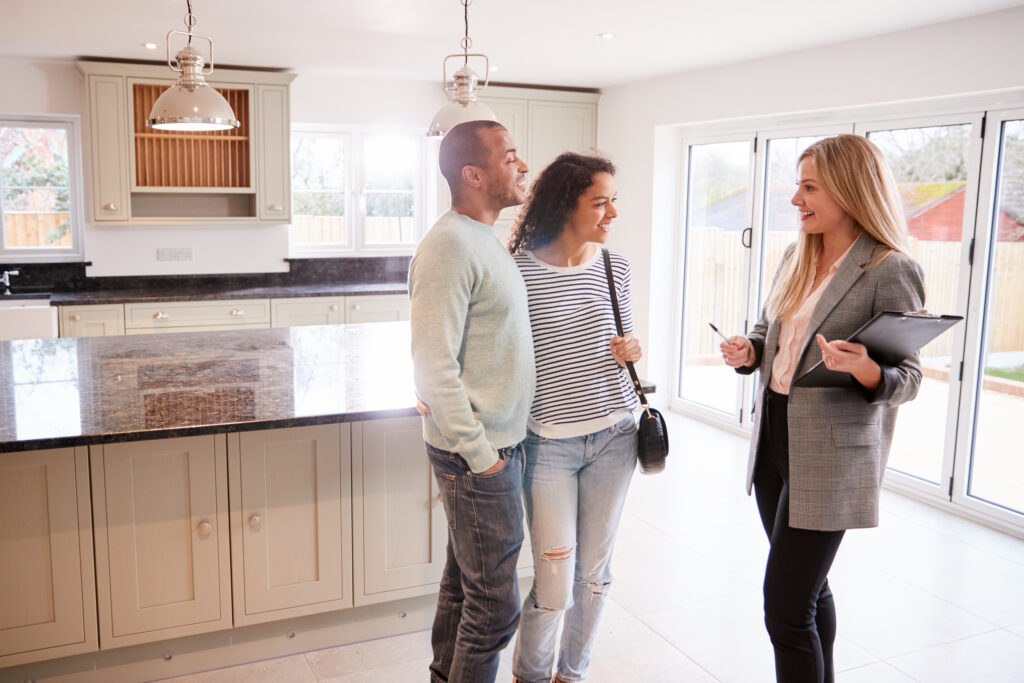 If you're in the market for a new home or selling your old home, one of your biggest concerns may be how to choose a realtor. Most real estate agents are committed to helping their clients find the home of their dreams or get the best possible price for their existing home. Like any profession, though, there are a few realtors out there that you would rather not deal with. Even more commonly, a real estate agent might be excellent at the job but isn't the right fit for you. Here's what you should watch out for with real estate agents.
What to watch out for with real estate agents:
When considering how to choose a realtor, it's important to be aware of red flags. Here are some things that should make you think twice before choosing a particular real estate agent.
Red flag #1: Overly high pricing
If you're selling your home, it can be tempting to choose the agent who gives you the best listing price. But it's important to check with at least three agents who are familiar with the selling prices of comparable homes. Otherwise, you run the risk of having your home sit on the market for a long time, only to end up lowering the asking price anyway.
Red flag #2: Not knowing the neighborhood
Whether you're buying or selling, it's crucial to work with an agent who's familiar with the neighborhood. The best agents are aware of buyers who are starting to look and sellers who haven't listed yet, as well as with the block-by-block variations in real estate pricing.
Red flag #3: Unfamiliarity with your price range
If you're buying or selling a luxury home, choose a realtor who specializes in that market. But that same agent would not be the right choice for a starter home. Some realtors specialize in certain geographic locations, representing homes in all price ranges in that area, but it's worth asking whether he or she has specific experience in your market.
Red flag #4: Lack of familiarity with your property type
Buying or selling a single-family home requires particular expertise. So does buying or selling a condo, or a vacation home, or an investment property. Many real estate agents work with numerous types of properties, but always ask to be sure.
Red flag #5: Poor organization or follow-through
Finding the right buyer or seller is arguably one of the easiest parts of a realtor's job. Pushing the deal through to closing can be a lot more challenging, as there are numerous steps and plenty of things that can go wrong. A good real estate agent is well-versed in the process, anticipates possible sticking points, and follows an organized plan. From mortgage approval to home inspection, you should be able to rely on your agent every step of the way.
Real estate agent checklist: 5 must-have characteristics of a good agent
Learning how to choose a realtor also means learning to recognize the characteristics that good agents share. Here is what to look for in a real estate agent.
Strong reputation: Great realtors get noticed. Both in reviews and by word of mouth, you should hear positive things about the agent's ability to not only find the right buyer or seller but also to close the deal quickly.
Experience: The right agent for you is experienced with your type of property, in your price range, in your neighborhood. The agent is prepared for the issues that may arise and knows how to walk you through the entire process.
Problem-solving: Strong real estate agents are creative thinkers who are comfortable with innovative solutions. They have good negotiation skills and tend to see problems as opportunities.
Attention to detail: Good realtors put in the effort to become familiar with the specific details of any house they represent. They are on top of all the required paperwork, and they proactively communicate with everyone involved.
Transparency: Your real estate agent should listen carefully to your needs and desires, and then provide you with an up-front quote. Should anything change along the way, a good agent will keep you in the loop.
Yes, you can break up with your real estate agent if you need to.
Even if you know how to choose a realtor, unexpected situations can arise. Although it's always best to try to work things out, sometimes there is no choice but to break up with your real estate agent. Whether you're the buyer or the seller, try to take the high road and avoid getting into a back and forth. Exactly how to proceed, though, depends on whether you're buying or selling.
The buyer's agents typically work on a handshake agreement. This means that there's no contract, and you're always free to walk away. Though it may feel difficult or awkward, a simple conversation will get you out of the agreement. Some agents, however, do ask you to sign a buyer's agent agreement, so they can be assured that you're serious about house hunting and engaging their services. You have a right not to sign this agreement, but if you do, consult with an attorney about the contract terms.
Seller's agents typically have a written contract preventing you from working with anyone else for a designated period. In this case, you will need to get a contract release in writing. Start by consulting your attorney about your options. When you decide to talk with your agent, explain to the agent why it isn't working for you and give him or her time to correct it. If you still aren't satisfied, ask for a contract release. If your agent refuses, you may need to involve a supervisor. Most agencies want to protect their reputations and will let clients out of a contract. In a worst-case scenario, though, be prepared to wait it out. You can refuse showings and decide not to entertain offers, but keep in mind that this will delay selling your home.
The bottom line
Learning how to choose a realtor means understanding both what to look for in a realtor and what red flags to watch out for. If you do find yourself in the situation of having chosen the wrong agent, though, you can generally back out of the deal.
Frequently asked questions
How do you know if you have a bad realtor? 
A bad realtor is uncommunicative or disorganized, inexperienced with your type of property or neighborhood, or unrealistic in setting a selling price.
How do you find a good real estate agent? 
Ask for referrals from friends or neighbors in similar situations. Check the agent's reputation, and look for someone proactive, highly organized, and familiar with your unique situation.
Do I have to have a real estate agent to sell my house? 
You're free to sell your home without an agent, but some states require that you hire a real estate agent or other industry professional to handle the paperwork at closing.
What's the difference between a realtor and a real estate agent? 
Technically speaking, a realtor is a real estate agent who is a member of the National Association of Realtors. However, many people use the terms interchangeably.
---