How to Negotiate Inspection Repairs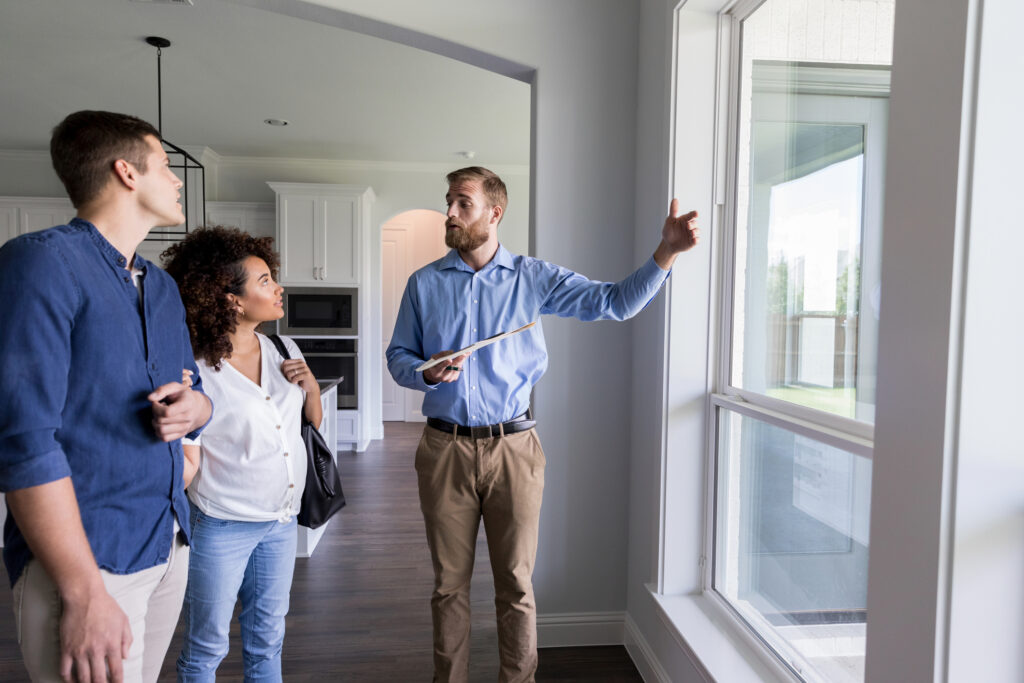 Most residential real estate contracts today include a clause that gives the buyer a chance to hire a home inspector before closing the deal. A home inspector is a licensed professional who will evaluate the subject property from top-to-bottom and identify any parts of the home that are out of code, or in need of repair or replacement.
So, what happens after home inspection? The home inspector will provide the buyer with a detailed report, which summarizes all of their findings. Home inspection clauses allow a buyer to back out of the purchase without losing their deposit if the home inspection results are not to their satisfaction. If they still want the home, the home buyer will usually request that the seller complete specific repairs or reduce the price. Negotiating after home inspection is expected with most real estate transactions, so you shouldn't hesitate to make requests if an inspection yields problems. If you're not sure how to negotiate after home inspection, the following tips will help prepare you.
10 tips for how to have a good negotiation after a home inspection
1. Review the report with your real estate agent
Once you receive the report from your home inspector, send a copy to your real estate agent. Your agent should have experience in this area and a good agent will make recommendations as to what repairs or concessions you should ask for. They should also have a good sense of what the seller would be willing to do to complete the sale.
2. Prioritize repairs by cost and severity
A home inspection report will reveal issues both large and small. Critical issues such as faulty wiring or a leaky roof should take priority over minor issues. Make a list of the things you consider "dealbreakers" — things that would make you walk away from the deal if they aren't fixed or otherwise compensated for. Make a separate list of items that you would like to have taken care of, but could live with or fix yourself if you had to.
3. Don't sweat the small stuff
When it comes to minor issues, it's usually best to let most of them slide in the interest of closing the deal. Sellers will typically refuse to address cosmetic issues such as loose boards or chipped paint, or any repair that costs less than $100. Unless something is a building code violation, structural issue, or serious safety concern, just plan to take care of it yourself after you buy the house.
4. Request concessions for major items
When it comes to serious concerns, like sagging foundations, a decrepit roof, malfunctioning HVAC systems, or mold, you should seek some form of concession from the seller. You can ask them to complete the repairs as a condition of closing the deal, but in many cases, the seller will reduce the sale price instead. You might also consider asking for a cash credit at closing if your lender permits, in which the seller will refund you part of the sale proceeds. Time is often of the essence for both parties in a real estate transaction, so getting a reduction in price to compensate for the cost of repairs is often preferred by all.
5. Get quotes from contractors
The next challenge is pinning down how much the repairs should cost. Home inspectors do not provide repair estimates, so you'll need to get your own quotes from contractors to gauge how much you'll need if you agree to take a price reduction in lieu of the seller making repairs. You can share any quotes you receive with the seller to justify the amount of reduction or cash you request for repairs.
6. Take the market into consideration
Are you shopping in a buyer's market or a seller's market? If you're in a seller's market, be wary of asking too much or being too nitpicky. If the seller received multiple offers, for example, then you don't have much leverage when asking for an abundance of repairs.
7. Know what "as-is" means
Many sellers will list their house "as-is." Take this as a clear signal that the seller isn't interested in the hassle of making repairs themselves. However, that doesn't mean that you shouldn't ask for money off of the contract price if significant issues are uncovered.
8. Work on your poker face
Whenever you're in the presence of the seller's agent, try to keep talk of your aspirations to a minimum. For example, if you talk too much about all of the renovations you plan to make, the listing agent will likely share this with the seller. The seller might be reluctant to provide much for repairs since they know you're planning to make costly upgrades.
9. Be reasonable
More often than not you will get much of what you ask for as long as your requests are reasonable. After all, both you and the seller want to close the sale. Put yourself in the seller's shoes and consider what you would agree to if you were them. If your demands are unreasonable they could refuse them altogether. When negotiating house price after inspection, your real estate agent should advise you on what would be considered too much to ask for.
10. Know when to walk away
If you can't reach an agreement with the buyer regarding repairs, the home inspection contingency clause in your contract means you can walk away from the deal and get your earnest money back. If a seller won't accommodate your repair requests to your satisfaction, then you are likely better off finding a different home that meets your standards.
 The bottom line
Negotiating after home inspection for repairs can be a fraught process, however, both parties have an interest in coming to an agreement. Make reasonable requests and be flexible around how concessions are made. If all else fails, you can back out of the deal.
Frequently asked questions
What is reasonable to ask for after a home inspection? 
It is reasonable to ask the seller to make major repairs that address health, safety, structural issues, and building code violations. The seller may offer cash or a discount in lieu of making repairs.
Does a seller have to fix everything that comes up in a home inspection?
A seller is under no obligation to fix anything that comes up during a home inspection, however, they are often willing to make certain fixes so they don't lose the potential buyer. Negotiating after home inspection is important for buyers and sellers in order to come to an agreement that both parties are happy with.
What should I be worried about during a home inspection? 
Some of the most serious issues that come up during a home inspection include electrical wiring, plumbing, foundations, mold, and roofing.