How Do I Fire My Real Estate Agent?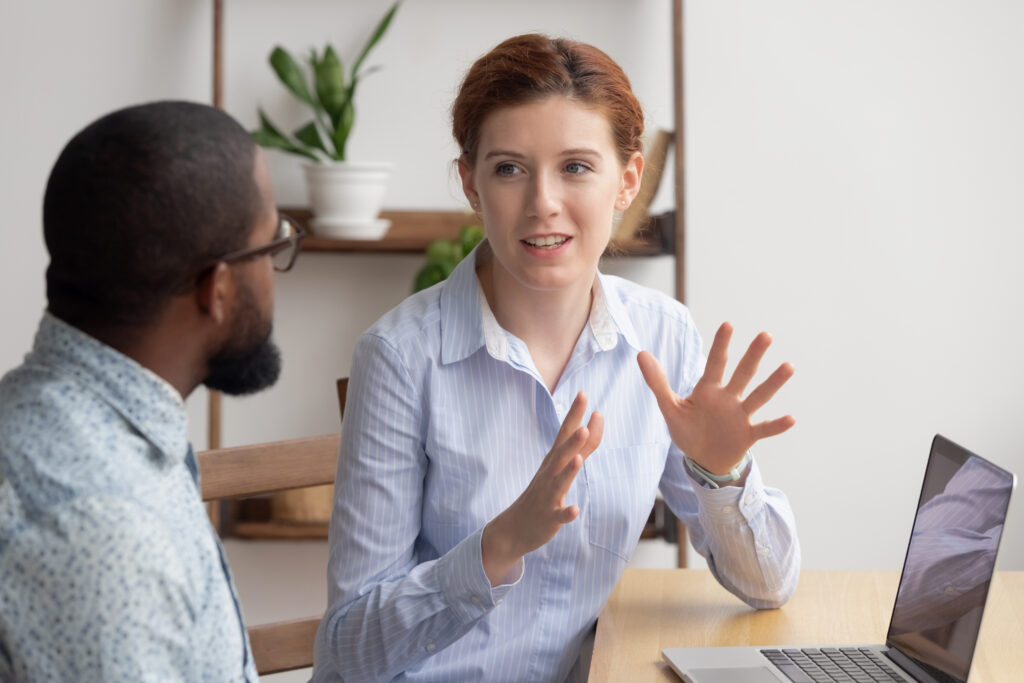 Though it's always best to work things out if possible, there are times when it may become necessary to fire a real estate agent. Whether your agent is grossly incompetent, or you simply don't see eye to eye, firing a realtor is a delicate process. Here's how to fire a realtor with minimal drama or repercussions.
Can I fire my Realtor®?
If your relationship with your realtor is spiraling downhill, your first thought may be, "can I fire my realtor?" The answer is always yes. There is no law that says you must use a particular realtor or real estate agent. However, exactly how to fire a realtor depends largely on the nature of your relationship and whether you have a signed contract. It's easier in some situations than in others, but it is never impossible.
How do I know it's time to fire my real estate agent?
Before delving into how to fire a realtor, let's take a look at some situations that might require it. Of course, everyone's circumstances are unique, so always take a hard look at your individual needs and goals when making your decision. Here are a few reasons you might need to investigate how to fire your realtor.
Violations: While most agent-client problems come down to a poor fit, a few agents are blatantly unethical. If your agent is violating local laws or their professional code of ethics, end the relationship right away.
Lack of professionalism: This could include anything from poor marketing of your home to a failure to regularly communicate with you. If you feel your realtor is not working hard to get the job done, it may be time to consider firing them.
Incompatibility: You might just be incompatible. Maybe you have a personality conflict. Perhaps she isn't suggesting buyers or sellers who are right for you. Or she could be unfamiliar with the neighborhood. Regardless of the exact circumstances, a complete lack of compatibility is unlikely to improve.
Are there risks that come with firing a Realtor?
There are always risks in firing someone, and real estate agents are no exception. Your goal should be figuring out how to fire a realtor in a way that minimizes the risks. These risks vary depending on whether you are buying or selling, and any contracts you may have signed.
In general, the main risk is usually that the real estate agent might start drama. Losing a client can be very expensive, so some agents will do whatever they can to keep you, even if it means arguments or even gossip. You may also be on the hook for a termination fee, as well as a protection period in which you will owe a commission to that agent if you sell your home during that time.
Are there any solutions I can try before I fire my real estate agent?
Try to work things out first, leaving firing your agent as a last resort. First, open the lines of communication. Clearly explain what has upset you and suggest specific solutions. Then give your realtor a chance to make corrections.
Also, take a hard look at your own expectations. Are they reasonable? Are you willing to compromise anywhere? In the excitement of buying or selling a home, it's easy to get caught up in emotions, so try to look objectively at the facts.
How to fire a realtor: Steps for both buyers and sellers
Firing a seller's agent
If you need to fire your seller's agent, you will need to tread lightly. Most of these relationships involve a written contract, so it's important to make sure you are on solid legal ground.
Step 1: If you signed a contract, read it carefully. Look for clauses that involve fees or other penalties for early termination, as well as protection periods that could prevent you from working with another agent. If you can, it's worth having a real estate attorney look over the contract as well.
Step 2: Talk to your agent. Some realtors would rather let unhappy clients out of their contract than fight it out, so clear communication is a vital first step.
Step 3: Talk to a supervisor. Even if your agent is behaving unreasonably, the company has a reputation to protect. You may be able to switch to a different agent at the same company, or you may be released from the contract.
Step 4: Get it in writing. If either the agent or the supervisor agrees to release you from the contract, get a written document that says so.
Step 5: Wait it out. If you're not in a hurry to sell, it may be easiest to simply refuse showings or offers and wait until the contract and protection period run out.
Step 6: Take the loss. If you can't work anything out with the agency, and you can't afford to wait, you always have the option of working with a different agent or selling your home yourself, and then paying whatever fees and commissions are required by your contract.
Firing a buyer's agent
If you're a buyer wondering how to fire a realtor, you're in luck. Most buyer's agents work on handshake agreements rather than contracts. This makes it much simpler to fire your realtor, though it's still best to be professional.
Step 1: Talk it over. Just because there isn't a written contract doesn't mean it's fair to end the relationship with no warning.
Step 2: Be professional and polite. Real estate circles are small, and your reputation may precede you when searching for a new agent.
Step 3: In the unlikely event that you did sign a contract, follow the steps listed above for firing a seller's agent.
The bottom line
It's always possible to fire your real estate agent. However, this should be a last resort for cases of gross incompetence or when you've exhausted all other options. If there is no contract, as is usually true for buyer's agents, a simple professional conversation should get you out of the agreement. If there is a contract, as is generally the case with seller's agents, read it carefully and consult a real estate attorney to ensure that you can get out in a way that minimizes your losses.
Frequently asked questions
Can you fire a realtor before closing? You can fire your realtor at any time. How to fire a realtor depends on whether a contract is in place. Note that some states require you to have a real estate agent or other industry professional represent you at closing.
Can you get rid of a real estate agent if you signed a contract? You can, but you need to tread carefully. Look for termination fees or protection periods that affect you. Start by asking the agent, then their supervisor if necessary, to release you in writing. If they refuse, you will need to either wait it out or accept the financial penalties.
How do you reject a realtor? Always take the high road, be polite and professional, and give the realtor the opportunity to make things right before ending the relationship.
When should I switch realtors? If the realtor is incompetent or violates local laws or professional ethics, switch to a new agent. If you are incompatible or the realtor seems unprofessional, try to work things out first, then switch realtors as a last resort.