What are Cash for Homes Companies?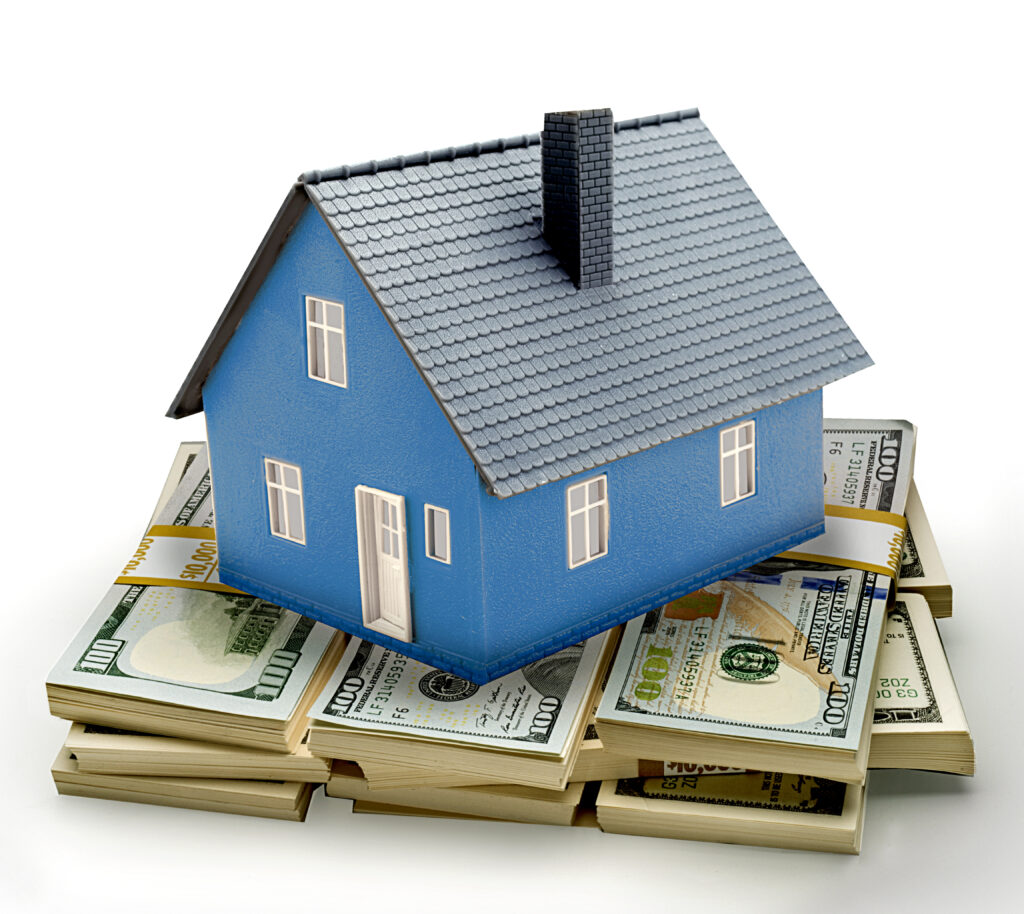 You've probably seen the signs around your neighborhood: "Cash for houses" or "We buy houses for cash." If you're in a hurry to sell, you might be tempted to call and get a cash offer. But can you really sell a house for cash? Who pays cash for houses? Is it a legitimate way to sell your home, and what kind of selling price and timeline can you expect? Here's a deep dive into the various types of buyers who pay cash for homes.
So, who are these "we buy houses for cash" buyers?
The good news is that "cash for houses" is a legitimate business model. You'll want to do your due diligence on any investor or company before doing business with them, but the concept as a whole is valid. According to the National Association of Realtors, roughly 16% of all home sales are cash transactions. There are four basic types of individuals and companies that buy houses for cash.
1. Buy-and-hold investors
As the name implies, buy-and-hold investors keep homes for a long time, turning them into part of their investment portfolio. This type of investor will typically fix up the home and then rent it out, gaining long-term passive income from their investment. Some buy-and-hold investors are individuals with just a few properties, while others are large investment firms that buy multiple homes per year.
2. House flippers
You may have seen house flippers on a variety of TV reality shows. They purchase homes, fix them up, and sell them at a profit, often in just a few months. Most house flippers are looking for fixer-uppers, though some buy less damaged homes in neighborhoods where home values are just starting to rise and sit on them until they can turn a profit.
3. iBuyers
This is a newer model in the cash for houses space. An iBuyer relies on computer algorithms known as automated valuation models, or AVMs, to make fast, competitive cash offers on homes in good condition. These buyers typically operate online, and, in some cases, they may make offers without ever seeing the property in person.
4. Franchise networks
Some of the biggest cash for houses companies, such as HomeVestors (aka We Buy Ugly Houses), are actually franchise networks. The national company handles the marketing, while smaller, local franchises evaluate and purchase the home.
How does the cash for homes process work?
Every cash for homes company is different, so be sure to ask for detailed information about the process before committing. In general, though, you'll follow these basic steps:
Step 1: Contact the company:
You can call or visit the website to express your interest. You'll need to provide some information about your home, such as its age, size, configuration, and current condition. A representative may need to ask some follow-up questions, depending on the information you provided.
Step 2: Complete the inspection:
Unless you're working with an iBuyer willing to make a sight-unseen offer, someone from the company will meet you at the house for an inspection, explain the process, and make a cash offer. Most cash for houses offers are "as is," meaning that you don't have to make repairs or even clean the house before the sale. Note that the iBuyer model is typically based on homes in good condition, so you may need to either make repairs yourself or accept an offer that's reduced by the cost of the necessary repairs.
Step 3: Close the sale:
Because there are no contingencies and no banks are involved, cash sales can often go to closing much quicker (Opendoor says the time to close can be as little as 14 days).
Is it typically faster to sell to companies that buy houses for cash?
Many sellers' huge advantage is that cash sales are generally a lot faster than traditional home sales. You don't need to hire a real estate agent, list the home, wait for offers, wait for financing to come through, deal with contingency clauses, or any of the other time-consuming hassles that go with traditional home sales.
Of course, the downside is that you're likely to get less money for the house. Expect to receive less than the fair market value, depending on what type of cash buyer you're working with, the local real estate market, and the house's current condition.
Are there any 'red flags' I should watch out for when working with a cash for houses company?
Unfortunately, investors are not regulated, like real estate agents are. While there are numerous legitimate, legal, and ethical cash for homes companies, there are also plenty of scammers. Trulia says to always do your homework, and watch out for these red flags:
Vague ads: Watch out for signs nailed to trees, often with nothing more than a phone number. This could mean a scam.
Unprofessional conduct: Be wary of unprofessional behavior from company representatives. Put yourself on high alert if the company uses free email addresses, answers the phone with a simple "hello," or employs high-pressure sales tactics.
Too much info: If someone does a financial info dump, sending you bank statements and other details by email, the odds are high that the documents are fake.
Sketchy behavior: Whether you're dealing with an individual or a company, trust your gut. If they seem too eager, too unavailable, too forthcoming, or too vague, walk away. There are too many legitimate cash buyers for you to run the risk of being scammed.
Sell house for cash: The pros and cons
Selling a house for cash makes sense in some scenarios. If property values are plummeting, you're facing foreclosure, you need to sell fast, or you can't afford to make needed major repairs, this option can help you get your head above water without losing all of your equity. However, there are always tradeoffs. Here are some of the biggest pros and cons of selling for cash.
Pros
Cons

There's no financing required, so you can close faster.
The process doesn't involve financing, so it can be simpler.
Cash for houses companies might take your home "as-is," meaning you don't have to spend money on repairs.

You might get a lower-than-market-value offer.
You need to really do your due diligence to avoid cash for houses scams.
Some companies use predatory tactics, so do your homework before you sell to a company.
The bottom line
"Cash for houses" is a legitimate business model in which investors or flippers pay cash for homes. The selling price is typically lower than you could get through a traditional sale, though iBuyers might pay closer to fair market value for homes in good condition. The process is generally fast and easy, but you will need to be cautious to ensure you're working with an above-board company.
Frequently asked questions
Do you need a real estate agent when you sell to a "cash for houses" company? 
You do not need a real estate agent. You will work directly with the buyer.
How does financing work when you sell to companies that buy houses for cash? 
No financing is involved. You will receive "cash" (typically a check, cashier's check, or direct deposit) in exchange for the house.
Is selling your home to a cash for houses company a good idea? 
It depends on your circumstances. You will generally get less money but get rid of the house faster with far less hassle.
What is an iBuyer? 
These investors typically work online, using sophisticated computer algorithms to determine their cash offer. You may be able to sell to an iBuyer without an inspection, depending on circumstances.
Should I sell to a flipper?
If your home is in poor condition, a flipper may be your best bet. Most flippers buy distressed homes and fix them up for resale, so you won't need to worry about doing repairs.