Everything You Need to Know About Buying a Condo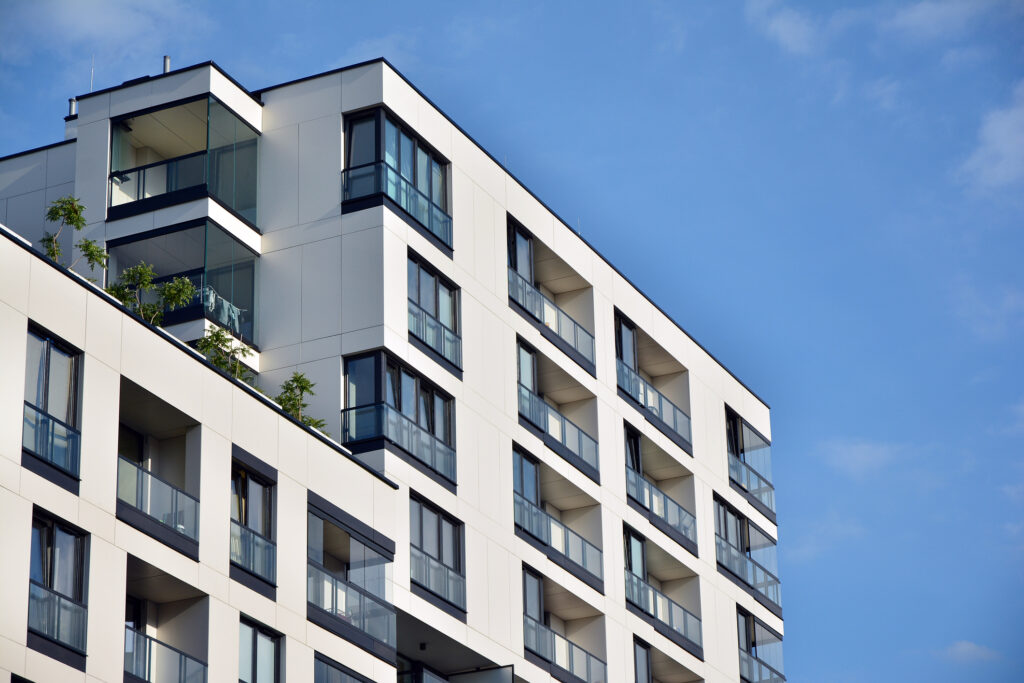 In 2018, 601,000 condos were sold in the U.S., with the average sales price of $241,000. Home prices have been on the rise across many major markets in the United States. For most aspiring homeowners, condos are typically cheaper than stand-alone houses and require less upkeep and maintenance. But before buying a condo, make sure these units are the right option for you. Here's what to know when buying a condo.
For starters, what is a condo?
A condo, short for condominium, is a single, individually-owned housing unit in a building or community with multiple units or townhouses. You typically find condos in high-rise buildings, but detached condominiums also exist. Condos share common areas such as elevators, yards, swimming pools, garages, tennis courts, and recreation rooms.
The upkeep and maintenance expenses associated with the common areas are shared among condo owners, making the process easier and cheaper. A homeowners association (HOA) typically manages the shared spaces and enforces the property's rules, conditions, and restrictions. As a unit owner, you pay property taxes only on your unit and can rent, mortgage, or sell your condo.
Who is a condo best suited for?
Condos are best suited for aspiring homeowners who don't want to rent an apartment but find the cost of purchasing a home to be prohibitive. They are also a good option for people looking to share responsibility for insurance purposes and repairs. Condos can also be a worthwhile investment for those who want to live in a tight-knit community or want to down-size. In return, prospective condo buyers must be ready to pay Home Owners Association (HOA) fees, abide by the association rules, attend community meetings, and contribute to any reserve funds.
How to buy a condo in seven steps
Once you decide to buy a condo, it's important to go about the process in the right way. Below is a step-by-step guide on how to buy a condo:
Step 1: Get pre-approved for a mortgage
Unless you're planning to pay for the unit in cash, start by getting pre-approved for a mortgage. An estimate of the loan amount you qualify for will help determine the specific kind of housing unit you can afford. It also makes the offer process much easier, especially after negotiations. Many real estate agents won't even consider an offer if you haven't been pre-approved.
Step 2: Use a buyers' agent
Real estate transactions can be complex, with mistakes having serious consequences. Work with an agent who will facilitate the transaction and look out for your interests during the purchase process.
Step 3: Start searching
When searching for a condo, it's important that you know what exactly you're looking for. Think about the community you want to live in, the neighborhood, specific amenities you desire, and parking. Also, decide if you want a unit in a high-rise or low rise building, and the minimum size condo you need based on your lifestyle.
Step 4: Make an offer
Once you've found the right condo, it's time to make an offer. Look at average prices of condos in the area (also known as "comps" or "comparables") to give you an idea of the unit's fair value and help shape your offer. Your agent will help you negotiate the price and terms of the sale agreement and submit the offer.
Step 5: Meet the condo board
Homeowners' associations and condos go hand in hand. When buying a condo unit, take time to meet the condo board to familiarize yourself with the covenants, conditions, and property restrictions. Depending on an individual property, the board can help in handling issues that would otherwise be a headache once you've purchased the property, such as repairs or community events. In some cases, you will need to be approved by the HOA once you've found the perfect condo.
Step 6: Get a home inspection
Getting a professional to assess the physical condition of the property is a vital step. Work with your agent to hire an inspector to walk through the condo and provide a comprehensive report summarizing the state of the unit and noting any repairs needed. Then, you'll have to negotiate with the seller on who will pay for the repairs, or if any price reductions or credits can be applied.
Step 7: Sign the paperwork
After you've agreed on the terms of the contract with the seller, the final step in buying a condo is to put together and sign the necessary paperwork. With the agents, you will agree on the closing date and costs. Once escrow closes, the condo is yours.
Things you should know before buying a condo
Knowing the risks and rewards of purchasing a condo will help prepare you for the process. Here's what to know when buying a condo:
Condos can be more affordable:
Compared to buying a single-family home in a popular area, condos are a more affordable alternative. Condos are usually cheaper both in sales price and maintenance expenses.
Condos are subject to association rules:
Buying a condo usually requires that residents follow HOA rules. Review those guidelines before you buy. Some can be extensive, from requiring guests to register with security to quiet hours after a certain time.
HOA fees add up:
Although a condo can be less expensive to buy and maintain, don't forget HOA fees — a monthly expense that helps cover things like property maintenance and security. Know the HOA fees for all the units you're considering and factor them into your overall budget.
Different mortgage requirements:
Compared with traditional home mortgages, mortgages for condos are typically lower. However, condo loans can have more stringent requirements and higher interest rates.
What's in the reserve fund?
Having enough money in the reserve fund helps prevent condo fees from skyrocketing. This fund covers capital expenses like repairs to common areas. Buying a condo with an HOA reserve fund can save on future costs and increase the chances of your mortgage being approved.
The pros and cons of buying a condo
Pros
Cons

HOAs handle garbage removal, maintenance, repairs and lawn services
Rules and restrictions help create a peaceful and tranquil environment
Condos are cheaper than single-family homes
You may get a supportive community and make new friends
Access to different amenities

HOA fees are a monthly expense you will have to pay
It can be difficult playing by some rules and requesting permission for renovations
Additional expenses such as HOA fees. Stricter mortgage requirements
Not ideal for people who do not love being close to neighbors
You will still pay for the maintenance of amenities even if you do not use them
The bottom line
Buying a condo is a big decision, especially if you're new to homeownership. It's essential to make sure that condo living will work for you before investing. You should also understand the responsibilities that come with owning a condo, from HOA fees to association involvement. Even if you know the buying basics, it's best to work with a real estate professional during the purchase process.
Frequently asked questions
Is it smart to buy a condo?
It can be a money and energy-saving option. But there are advantages and disadvantages to any real estate purchase. Consider your lifestyle and needs before deciding if the pros of buying a condo outweigh the cons.
What do I need to buy a condo?
Regardless of how you plan to pay for the property, you will need appropriate financing, and condo owners purchase insurance if you plan to take out a mortgage.  You will also require condo board approval; a decision usually arrived at after the board interviews potential buyers.
Do condos have good resale value?
Condo resale values have been increasing in recent years. However, the resale value of the property will depend on factors like location, amenities, condo fees, maintenance, and the age of the property.