Should I Hire a Professional Home Stager?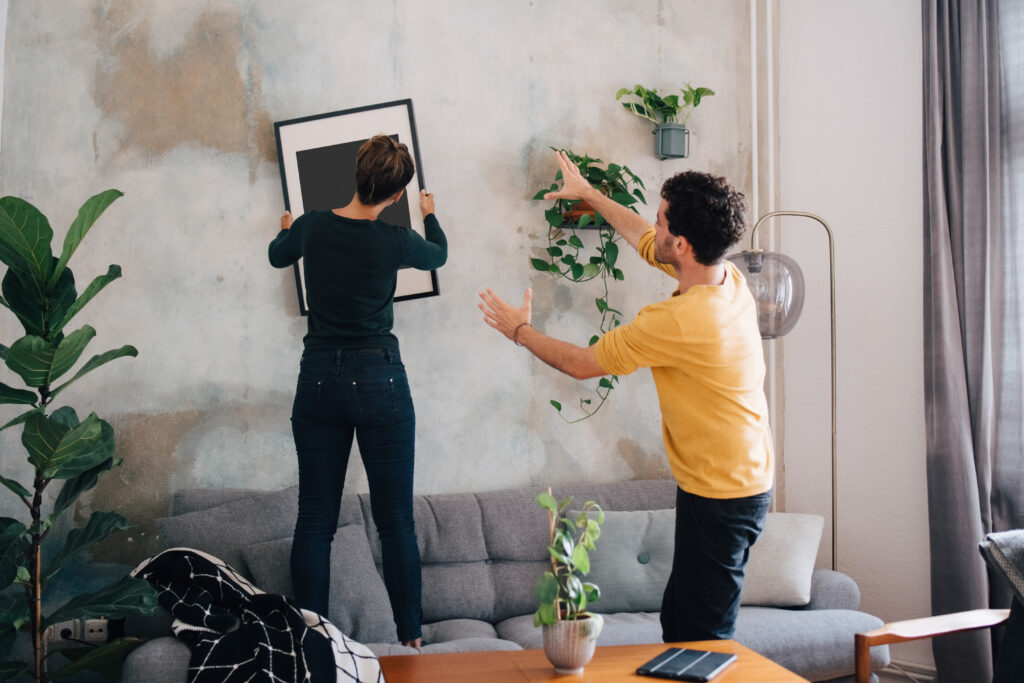 Home staging is the process of strategically decorating and placing furniture in a home you're trying to sell. The theory is that buyers have an easier time picturing themselves in a home that feels full of life than in one that is sitting empty. Staged homes also appear larger than vacant homes. But when considering this investment, you have to factor in home staging cost. You may wonder, "Is it worth it to stage a house?" Like so much in life, the answer is, it depends. Here's a look at when you should and shouldn't take on the home staging cost.
How to decide if you need to hire a home stager:
Selling an empty house vs. furnished is a pretty easy decision if you plan to include the furniture in the sale. But staging uses either your furniture (that you plan to take with you) or rented items to show off the house. When deciding whether to take on the home staging cost, consider your budget, timeline, and the current state of the local real estate market.
You should hire a home stager if:
You're not much of a decorator.
If you have a flair for interior design, you may be able to stage your home yourself, especially if you already have high-quality furniture and décor. But if you're not a natural decorator, it may be worth paying for a professional home stager.
It's a buyer's market.
A buyer's market means that there is more supply than demand. Buyers can afford to be picky, so you'll need to do everything you can to make your home more attractive to them. The home staging cost might be high, but if the alternative is not selling for a long time, it might be worth it in the end.
You have odd rooms.
Some houses have rooms that are small or don't have a great layout.  They may be perfectly functional, but it can be hard for buyers to imagine using the space. In this case, the home staging cost may be a smart investment since you can show off how functional those rooms actually are.
You might not need a home stager if:
It's a seller's market.
In a seller's market, there are more people wanting to buy a home than there are available homes for sale. The hotter your local market, the more likely you are to receive multiple offers, and some may even be above your asking price. In this type of market, the home staging cost is not typically worthwhile since the house will likely sell fast without it.
You need to move fast.
If you want to get out as soon as the home sells, home staging may not make sense. It takes time to stage a house properly, and then more time to remove everything. In this case, it may be better to do a few quick things to boost the outside of your home and the curb appeal, and then move on.
You're on a budget.
For professional home staging, the cost is a major consideration. If you're on a budget, you may not want or be able to pay hundreds or even thousands of dollars each month until your home sells. Try staging a few key rooms yourself, such as the living room and bathrooms, or sell the house vacant.
Is it worth it to stage a house?
Whether it's worth it to stage a house depends on your circumstances. But we can draw some general conclusions from a 2019 study by the National Association of Realtors.
Seller's perspective: Sellers' agents noted that staging a home tends to shorten time on the market and increase the ultimate selling price. In fact, 22% of agents found that the dollar value of staged homes goes up by 1% to 5%, while 17% found an increase of 6% to 10%.
Buyer's perspective: Interestingly, buyers' agents were mixed in their opinions. A surprising 29% stated that staging a home does not ultimately impact the offer, while 25% found that the dollar value rises by as much as 5%.
According to the study, partial staging is common. You should prioritize staging the living room, master bedroom, and kitchen. Beyond staging, sellers' agents tend to recommend decluttering and cleaning the home, as well as removing pets.
Questions you should ask before you hire a home stager:
Hiring a home stager is a big commitment, so it's important to choose someone with whom you feel comfortable. Here are a few questions to ask potential home stagers.
What do you charge? Average rates vary by market, so look for a home stager whose rates are locally competitive.
Are you accredited? Accreditation isn't essential, but it can provide you with some peace of mind.
What types of homes do you have experience staging? Most home stagers specialize in one or two home types. If you're selling a starter home, avoid stagers who typically stage luxury homes, and vice versa.
How long do your staged homes generally remain on the market? This can help you determine whether the stager is good at getting homes sold.
Are you insured? Moving furniture in and out of your home carries some risk. Make sure you won't be left holding the bag for any damage.
The bottom line
Home staging can be an excellent way to show off a house to prospective buyers, but it can also be expensive and time-consuming. To decide whether it makes sense for you, consider your budget, selling timeline, and current real estate market conditions.
Frequently asked questions
How much does it cost to stage a home? 
Home staging costs vary widely, depending on such factors as whether you hire a professional or do it yourself, how many rooms you stage, your geographic location, and whether you use your own furniture. Get estimates from a few stagers before making your decision.
Do I need to hire a home stager? 
Not necessarily. Professional home staging generally makes the most sense in buyer's markets, for homes with small or oddly shaped rooms, and for sellers who lack the artistic flair needed to make the home attractive to others.
Will my home sell faster if I hire a home stager? 
It depends on the market, the nature of your home, and whether you can do some partial staging yourself.
What does a home stager do? 
A home stager uses your furniture and décor pieces, rented items, or a combination of both to increase the home's appeal to buyers.