10 Amenities to Look for when Buying a Home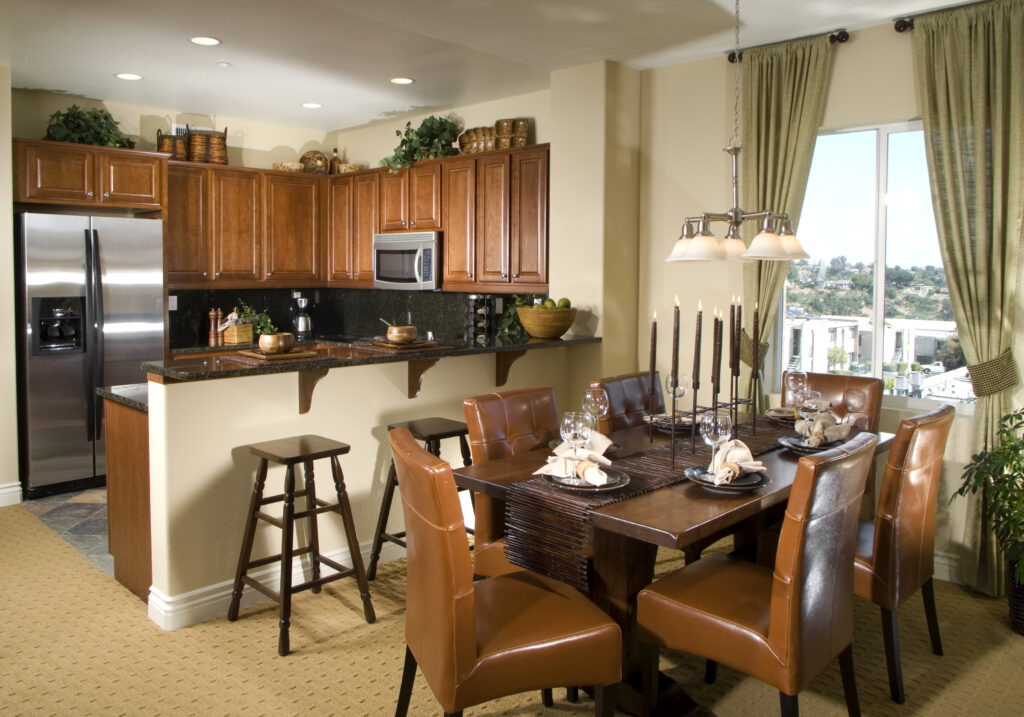 Now that spring is here, buying and selling homes is an objective for many of you, who have waited patiently all winter to start your home search. Whether this is your first home or you are a veteran, there are amenities that you should keep an eye out for when looking to buy a home. While many people can stage and make a house look good, remember once their belongings are taken with them, the house will remain. Therefore, look at these 10 amenities when considering buying a home, to help assure you of getting a worthwhile investment.
1. Look at the kitchen appliances: One of the most expensive parts of homes are the appliances. The age, care, and condition of the kitchen appliances in the home will have a direct impact as to whether you will need to buy new ones, or if they will need to be serviced anytime soon. Go ahead… open the refrigerator!
2. Finishes and materials: Once you know your price range, know what finishes are expected in your price point.  Less expensive home will use vinyl flooring, lower end carpet and possible plastic laminate counters in kitchen and baths. While higher end homes may use more resilient flooring such as tile and wood, and solid surfacing in kitchens, such as granite or slate. Knowing what is expected in your price category will help you determine if the home you're looking at is a deal or not.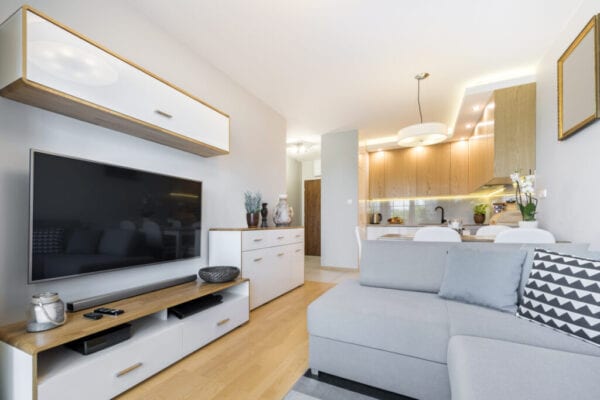 jacek_kadaj / Getty Images
3. Pay attention to the ceiling: The ceiling is a telltale place for water spots to show from possible leaks and cracks from structural damage. Pay attention to cracks in drywall, wall surfaces, and where the ceiling meets the wall for warning signs.
4. Outdoor areas of the home: Don't forget to look at the roof, gutters, downspouts, and inspect the outdoor condition of the home. Especially older homes, try to find out from your Realtor or the previous homeowner when maintenance or replacements have been conducted in the past.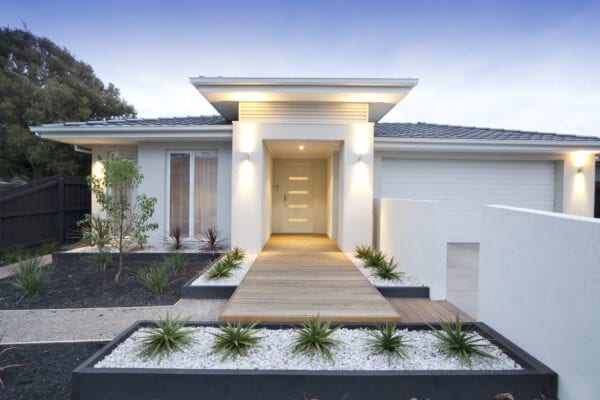 jodiejohnson / Getty Images
5. Look at the neighborhood: Yes, your house is important, but the safety, location, and proximity to several amenities should be considered as well. Research nearby schools if you have children, as well as travel time to work, stores, and how your neighborhood is laid out. Feel just as comfortable with your neighborhood as your house.
6. Upgrades versus standard amenities: If you are purchasing a brand new home from a builder, know what are upgrades versus standard amenities when looking at homes. Most model homes will have quite a few upgrades to show the homes in their "highest quality" state.  While upgrades don't mean the home is built any better or worse than homes with less upgrades. Once again, this information will help you be an informed homebuyer. Don't allow yourself to buy a more expensive home than you budgeted for because of upgrades. Knowing your price point will keep you disciplined.
7. Bathroom amenities: Similarly to the kitchen, look at the bathroom plumbing fixtures, shower/tub to see what condition these amenities are in. For older homes, if you know you will need to do a remodel or renovation in the future, you should be prepared to know this reality when looking at the home, not after you move in.
dit26978 / Getty Images
8. Major systems: Take a look at the heating/air conditioner unit, hot water heater, and other major systems in the house when looking at homes. These systems can be costly if they are left in disrepair for too long. While you may not need to look at these until you are settling on one specific house, its good to keep on your checklist.
9. Homeowner added amenities: For resale homes, many homeowners have already upgraded the home on their own. From adding a swimming pool and deck in the backyard to crown molding and built in cabinets in the living room. Most homeowners will state what upgrades they have put into the house, and what the approximate cost it was to upgrade. Use this information when comparing like properties in a similar neighborhood, city, etc…
10. Look for a paper trail: Especially when buying a resale home, seek a paper trail, or a list of receipts and/or documents of repairs, upgrades, and services added to the home over the years. Similarly to buying a used car, the more informed you are, the more ideal buying a home from that individual will feel. Amenities in a home can be attractive, but if the homeowner can't tell you who upgraded it and when, you may want to move on to the next house.
Looking for a new home can be exciting, and at times nerve racking! Even though it can be both of these, looking for a home is an essential part of life, and believe it or not, it is the best investment you can ever make. Decide what amenities you have to have, and which ones you'd prefer, but don't have to have. Use this 10 amenities list to help you know what to look for when looking for the perfect home.
Freshome readers have you started looking for younext home yet? What amenities do you look for first?