How to Get a Mortgage Pre-Approval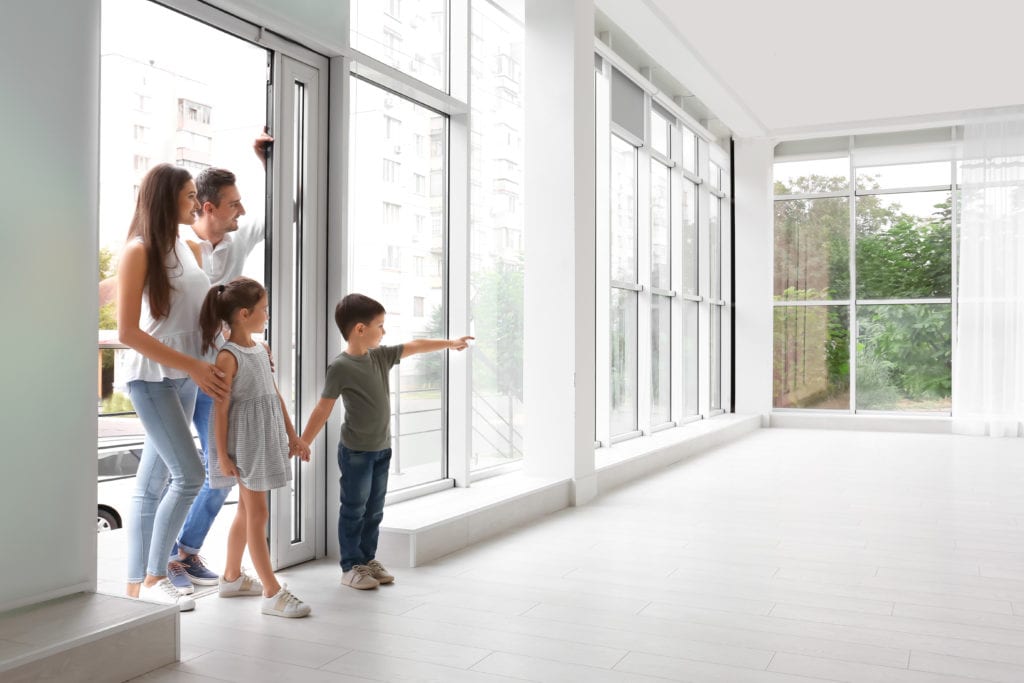 Buying a new home is a very exciting experience, but it is has a lot of moving parts. As you search to find the right real estate agent, lender, and home, you may start to wonder if everything will align for you. Will you find the right house? Will you get approved for a mortgage? Will the seller accept your offer?
The good news is that mortgage pre-approval can help to resolve those concerns. Getting pre-approved for a mortgage can help home buyers save time by helping them understand what loans they qualify for, so they can bring more to the bidding table. You don't just have to cross your fingers and hope for the best. You can prepare ahead of time and house shop with confidence.
What is mortgage pre-approval?
Pre-approval for mortgages involves you, the homebuyer, working with a loan officer to see how much house you can afford. To determine this, the loan officer gathers the documents necessary to understand your financial situation as a whole, including your credit reports.
After evaluating your eligibility, the lender will deliver a mortgage pre-approval or denial. If pre-approved for a loan, you will find out how big of a loan you qualify for, as well as the interest rate you'll likely get with that loan. These findings will be delivered in the form of a pre-approval letter, which you can use when making an offer on a home.
Getting your pre-approval early on can also help you figure out all the details of your possible mortgage, and help you determine what down payment amount and monthly payment amounts work the best for your budget. To figure out the math with ease, use a mortgage calculator.
While mortgage pre-approvals are not guaranteed loan offers, they do signify that the lender checked into your credentials and financial situation and deemed a mortgage appropriate, within certain guidelines. Having this initial verification can separate you from other homebuyers and make the bid you place on your dream home even more attractive to a seller.
But know that pre-approval is just the start. If your offer is accepted, you'll need to go through a formal loan origination process to finalize your mortgage.
How to get pre-approved for a mortgage
Step 1: Check your credit
Your credit score and credit history play a major role in whether or not you'll be pre-approved for a mortgage. It also impacts the interest rate you'll be able to get, so it's important to check your credit reports early on in the home buying process to ensure that everything is accurate and up-to-date. You want your score to be as high as possible.
Note: You can get a free copy of your credit report from each of the three bureaus once per year. 
Step 2: Gather the necessary documents
Next, you're going to need to gather all of the necessary paperwork for the lender to complete the pre-approval process. It can vary from one lender to the next, but the process typically requires your tax returns, recent pay stubs or bank statements, credit reports, and more. See below for a detailed list.
Step 3: Submit your documents to the mortgage lender
Once you've gathered all the necessary paperwork, submit it to the mortgage lender of your choice. Keep in mind that every lender has their own approval guidelines and interest rate options. It can be advantageous to research different lenders and apply to at least three to see which one offers you the best deal.
What you need for mortgage pre-approval
As mentioned above, when applying for mortgage pre-approval, there are several documents that you'll need to prepare and have ready to present to the lender. Here's a quick list to keep on hand:
W-2s for the last two years of employment. If you switched jobs in the past two years, you'd be required to obtain W-2s from your past employer.
Current pay stubs, likely one or two showing your gross income and all other pertinent details.
Income tax returns for at least the past two calendar years.
Bank statements for the last several months showing all of your transactions, both in and out of your account(s).
Current, government-issued identification like a driver's license or passport.
Proof of any other assets you hold or the income you've earned.
A divorce decree (in the case of child support or alimony payments).
Rental payment history for 12 months.
The requirements will vary by the lender and your individual situation, so be sure to discuss what's required by the specific lenders you plan to apply with.
Why is it important to get pre-approval for a mortgage?
Mortgage pre-approval is a vital step in the home buying process for a few reasons.
It lays out your financials and tells you if buying a home is an option for you at the moment — so it's a good first step to take before you get too eager.
If you're approved, it tells you the top limit you can afford and how much the loan will cost you. This is helpful in understanding your price range so you can shop within your budget. Nobody wants to waste time looking at homes they can't afford.
Getting pre-approved shows sellers that you are serious and actually ready to buy.
Overall, it's a logical step in the home buying process, so you don't waste time or energy. In other words, it can help get you into your dream home as soon as possible.
When to get pre-approved for a mortgage
When lenders issue pre-approval for mortgage letters, they typically have an expiration date 90 days from the date that it's issued. It's best to wait to get pre-approval for mortgage until you know you're seriously ready to begin the home shopping process. This way, you don't have to worry about your pre-approval expiring before you need it.
Mortgage pre-approval frequently asked questions
Can I get denied for a loan after pre-approval?
It's possible to get denied after pre-approval, but it's not likely unless something changed during the period between getting pre-approved and applying for the mortgage. Be sure to avoid any financial moves that impact your credit report during this period, such as opening a new credit line, closing a credit line, drastically changing your credit utilization, or something similar. Keep things as uneventful as possible during the homebuying process.
How long is mortgage pre-approval good for?
Depending on the lender, you can expect that your pre-approval letter will be good for anywhere between 30 to 90 days from the date it's issued. Lenders use expiration dates because a lot can happen to your credit and financial situation in a short period of time, making it necessary that the approval is kept as up-to-date as possible.
Do I have to get my mortgage through the lender that pre-approved me?
No, you can get your mortgage through the lender of your choice. Just because you got your pre-approval from a lender does not mean that you're now contracted to work with them throughout the actual mortgage application process. However, your approval status, rates, and terms can vary with other lenders.
Can you get a mortgage pre-approval online?
Yes, many mortgage lenders are now allowing applicants to apply for and submit all the necessary documentation online. Just keep in mind that you'll still be required to present numerous documents, which can mean a lot of uploading.
What is the difference between pre-qualified and pre-approved?
If you are pre-approved, it means you have undergone the evaluation process with a lender, submitted documentation, and been approved for a specific loan amount. You will also receive a letter that holds ground with sellers. Pre-qualification is a step before this, where a lender may estimate what you qualify for without verifying your information. This will not hold near as much ground to sellers in the bidding process.