What You Need to Know About Mortgage Calculators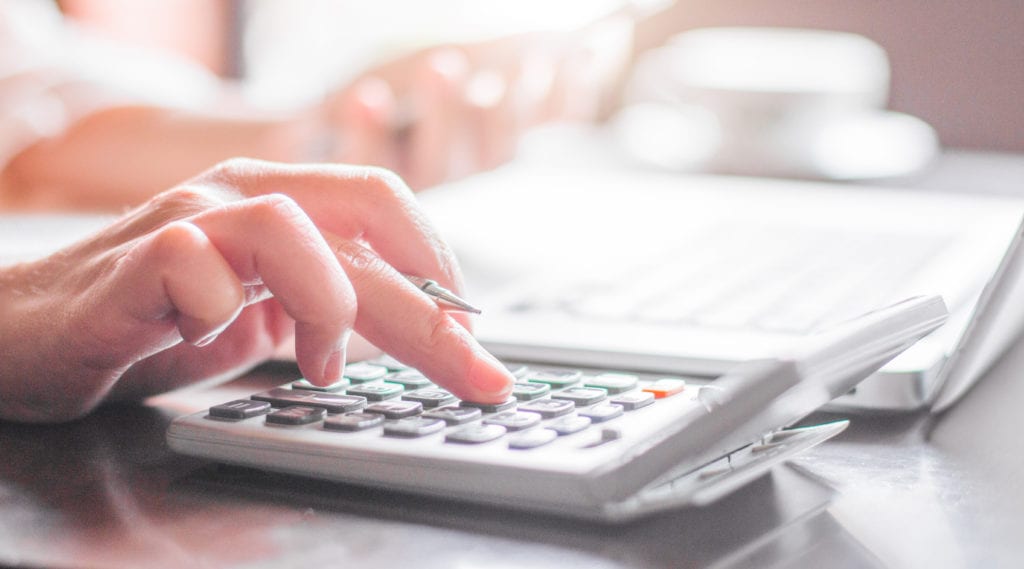 A mortgage calculator is a great pre-move tool to help you figure out how much house you can afford. You can play with variables like mortgage length and interest rate to compare how much your monthly loan payment can change.
But mortgage calculators, also known as house payment calculators, are limited. They can estimate what your monthly payment will be, but there are other housing costs they don't include that could impact your monthly budget. As long as you're aware of their limitations, they are a useful tool to help you determine your price range and calculate your loan payment before you start house shopping.
When to use a mortgage calculator
Buying a house will probably be the most important investment you'll make. Use a house payment calculator as a research tool before house hunting. It will help you set your price range and determine how much house you can afford based on your monthly income.
Some mortgage calculators will even tell you how much income you need to earn to qualify for a home loan.
These figures will help you decide if you can afford your target home price. Knowing how much of your monthly household budget you can realistically spend on your dream house is a smart and responsible start toward your financial goals.
Understanding mortgage calculators
A mortgage calculator makes complicated amortization calculations in an instant. They calculate the monthly principal (the amount you borrowed and you're paying back) and interest payments (the cost of borrowing money) over the life of the mortgage.
But to use one correctly, you will need to accurately fill out fields in the house payment calculator with the following information:
The home's purchase price
A down payment amount you can afford
Interest rate
The loan term (how long the mortgage loan is for)
Once you enter this information, the mortgage calculator will tell you the amount of your monthly payment, which is a total of principal and interest costs.
But you need to remember that mortgage calculator amounts are only as accurate as the inputs you provide. Do your research ahead of time to determine the current interest rates and be honest about how much of a down payment you can afford.
Most mortgage calculators don't take into account other monthly fees
Although mortgage calculators are a useful tool to help you break down amortization and decide on how much house you can afford, most only calculate interest and principal and don't account for other expenses that can seriously impact your budget.
Some costs not covered by a mortgage calculator that you should budget for include:
Property taxes
Private Mortgage Insurance (PMI), which is required if you pay less than a 20% downpayment
HOA or community fees for common area expenses like swimming pool maintenance, security, and landscaping
Maintenance fees to keep your home in good shape
Utilities including gas, water, electric, phone, internet, and more
Use your mortgage calculator results as a base price and do a bit of research to estimate the other monthly fees. This will give you a better idea of how much of your monthly income you will have to dedicate to that dream home.
Mortgage calculators don't include upfront costs
You may think you can afford a $300,000 home after using a mortgage calculator but there are other upfront costs to consider. You'll need to pay 10% to 20% of the purchase price as a down payment. And according to Zillow, "home buyers will pay between 2% to 5% of the purchase price of their home in closing fees."
To accurately determine if you can afford that dream house, take the following upfront costs into consideration: 
Origination fees for a new loan application, which can cost around one percent of the sale price.
Points or lender credits, which work the same way but in reverse. Points lower your interest rate in exchange for paying an upfront fee. Lender credits lower your closing costs but come with a higher interest rate.
Closing escrow fee paid to the title or escrow company to oversee the closing.
Appraisal fee paid to the appraisal company to confirm a home's fair market value.
Recording fees charged to record the change of ownership with the city or county.
Attorney fees paid at closing to the attorneys who oversee the legal process.
How to find the right mortgage calculator for you
When searching for the best mortgage calculator, look for one that provides the most features and additional calculations. The more detailed inputs you're required to give, the more precise the calculation will be.
Some mortgage calculators can work in both directions — it can calculate loan payments when you enter a home purchase price or calculate the home price if you enter a monthly payment amount. The best mortgage calculators can also include required inputs like taxes, PMI insurance fees, and how much before-tax income you would need to earn.
Examples of mortgage calculators you could use: 
Mortgage calculator with taxes and insurance
Bankrate's PITI mortgage calculator takes into account other monthly costs like property taxes and homeowner's insurance. The sliding rulers for each category can quickly recalculate a monthly payment by sliding prices and interest rates higher or lower.
Adjustable-rate mortgage calculator
Mortgagecalculator.org's adjustable mortgage rate (ARM) calculator can calculate monthly loan payment amounts over time as interest rates adjust. The comprehensive calculator can also include other monthly expenses like:
Home insurance
Property taxes
Closing costs
Association or HOA fees
PMI
FHA loan payment calculator
Made specifically to calculate payments for a Federal Housing Administration loan, the FHA.com mortgage calculator is easy to use when you need to know how much house you can afford and what your monthly payment will be. Besides amortization, taxes and insurance estimates are included in the calculation. Sliding rulers make calculations quick to figure out. Before using this calculator, learn more about FHA loans to see if you qualify.
VA loan calculator
Made specifically to calculate payments for a VA loan, Veterans United Home Loans' calculator has many easy-to-use features. A colorful graph shows a visual breakdown of your monthly payment including interest, principal, taxes, insurance, and funding fees. It can also calculate interest rates based on credit score, loan terms, and type of military service. VA loans are only offered to veterans, those currently serving in the military, and reservists. Check your eligibility before using this calculator.
USDA loan calculator
Geared toward rural homebuyers eligible for a USDA loan, Whatsmypayment.com's calculator offers plenty of features when calculating how much house you can afford. Add taxes and insurance for a more accurate amount. And an income guide can tell you your housing expense ratio as well as debt to income ratio according to your monthly housing payment. Determine if you're eligible for a USDA loan before using this calculator.