How to Buy a Foreclosure, Step By Step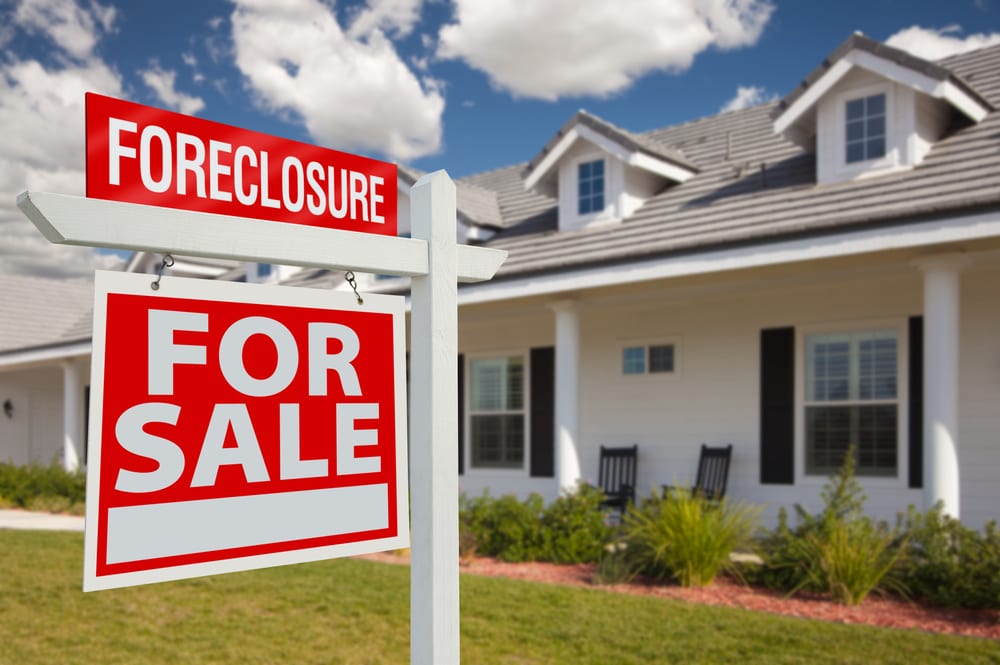 Buying a home is an investment, and considering the steep home prices in many cities across the U.S., buying a foreclosure presents a more affordable option. But many homebuyers are unsure of how to buy a foreclosure or may not fully understand the advantages and the possible disadvantages that come with committing to one.
Before you dive into the process, read up on the basics of home foreclosures, and learn everything you need to know before buying a foreclosed property.
What is a foreclosed home?
A foreclosed home is a home that has been repossessed by a lender after a borrower gets behind on their mortgage and cannot make payments. The process allows the mortgage lender to sell the house to get back part of the money it lost when the homeowner stopped servicing their loan.
There are 5 types of foreclosures
1. Pre-foreclosure
This refers to a home that might be foreclosed on soon but hasn't been put up for sale. The lender will have filed the default notice on the property, meaning they may institute legal action leading to a foreclosure if the owner defaults on their loan. However, the property owner can pay off the outstanding debt or sell the property before it goes into foreclosure.
2. Short sale
This is when lenders are willing to sell the property for less than what's owed on the mortgage. Short sales involve properties that are "underwater," meaning they're valued at less than the price of the outstanding mortgage.
3. Auction
If the property owner is unable to pay off their mortgage or sell the home through a short sale, the property will go for foreclosure auction. The person forfeits all rights to the property, allowing the lender to sell or repossess it. Real estate auctions can either be live or online.
4. Real estate-owned
A real estate-owned property (REO) is also known as bank-owned. These are properties the lender repossessed because they weren't sold at auction. The lender may clear the title and put the property up for sale at a later date.
5. Government-owned
A government foreclosure is when a government agency repossesses and puts residential properties up for sale. While there are many reasons why the sales can occur, one of the most common is a failure to pay off a government-sponsored mortgage loan. When looking for distressed properties to buy, government-owned foreclosure properties are an option.
How to buy a foreclosed home in 6 steps
Step 1: Find representation
The first step is to find a mortgage broker or real estate agent with foreclosure experience. With the substantial risks involved, it will help to enter the process with your eyes wide open. A seasoned professional will be able to offer you guides. An experienced agent can point out red flags, identify neighborhoods with falling property values and help in spotting quality bargains.
Step 2: Get pre-approved for a mortgage
Most real estate investors will pay cash for a foreclosed home, a factor that makes this market very competitive. If you can't pay for the property upfront, you'll have to finance the purchase. Before you commit to buying the foreclosed property, you should get pre-qualified or pre-approved for a loan and learn how much you can borrow ahead of time.
Step 3: Shop around
It's important to know the kind of property that your budget can get you. As such, you should take the time to shop around and fully understand the options available. You can also compare a home you're considering to similar properties around the same neighborhood. Sites like foreclosure.com allow you to search for foreclosed properties in your area.
Step 4: Make your offer
The next step would be to work with your broker to negotiate a price with the property owner or lender that holds the title. Depending on circumstances, you may make a bid at an auction. Make sure you have the necessary deposit to secure the purchase, craft your offer letter accordingly, and factor in potential repair costs.
Step 5: Get a home inspection
You'll be buying a foreclosed home as-is. Since nobody is going to pay for any repairs that may be necessary and the process has little room for negotiation, you should make sure to get the property inspected. An inspection will help you to decide whether to continue with the purchase and will prepare you for the cost of repairs.
Step 6: Close the deal
Once the seller approves your offer, you should work with your experts on final negotiations and set a closing date.
The pros and cons of buying a foreclosure
The process of buying a foreclosed home is slightly different from that of buying a standard property. Part of knowing how to buy a foreclosure involves understanding the pros and cons of the process.
Pros

Cons

Foreclosed homes will usually cost much less than other homes in the neighborhood because the properties are mostly priced by the lender.
Distressed properties will typically have fewer title concerns, and having a clean title will make the buying process less stressful.
The "below market value" of the properties means you will borrow less money if you're planning to take out a loan, translating to lower down payments and lower monthly payments.

A good number of foreclosed homes are often neglected, meaning you'll probably have to budget for improvements could. Prepare yourself for the expense ahead of time and pay close attention during the home inspection.
Since these properties are cheap, many property investors tend to compete to get their hands on them. Many offers and high competition means that your offer could be rejected.
Compared to traditional real estate properties, foreclosed homes tend to be riskier. While they involve lower capital investment, they're not recommended for beginner investors.
The bottom line
Buying a foreclosed home can be a great real estate investment strategy. However, you'll need to know how to buy a foreclosure and enlist the help of a qualified real estate agent. When budgeting, take into account the cost of repairs. Many foreclosed properties are left in disrepair and may need a lot of work.
Frequently asked questions
Can you get a loan to buy a foreclosed home? 
Yes. Lenders are likely to consider you a good risk if the foreclosed home is in livable condition. However, you should get pre-approved for a loan before shopping around for properties.
Do you need good credit to buy a foreclosed home? 
To qualify for a loan to buy a foreclosure, you need to have a healthy credit score. With a good credit score and high income, you may be allowed to put down a smaller down payment.
How long does it take to buy a house in foreclosure? 
There are many variables that affect how long the process of buying a foreclosure will take. Generally, the period from when you start your search to signing all the paperwork can take two to three months.
Can you buy a foreclosure as a first-time homebuyer? 
While it is possible to buy a foreclosure as a first-time homebuyer, you may find it difficult due to the competitive market, as well as the experience, amount of down payment, and negotiations involved at auctions.