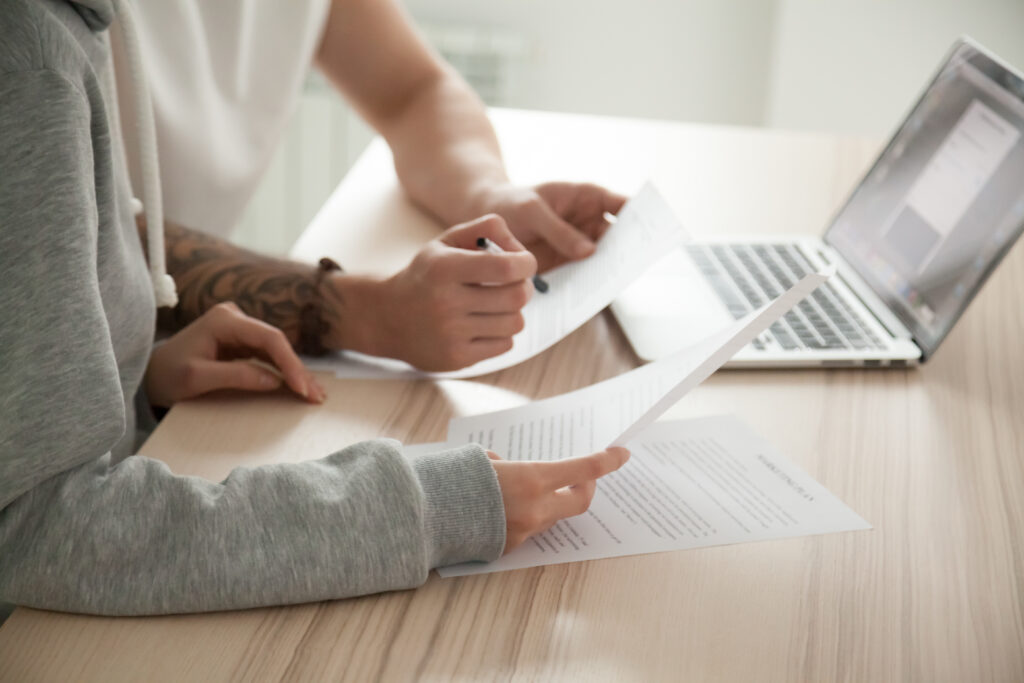 If you're planning on buying a home soon, you may be wondering what type of mortgage is best for you. FHA loans are a popular choice for first-time homebuyers because they have low minimum down payments and flexible credit score requirements. You may be able to put down as little as 3.5% of your total mortgage amount, so buying a home won't wipe out your savings. And, as long as you have a credit score of 500 or above, you may be able to qualify for this type of loan.
Read on to learn more about FHA loan requirements and if it's the right mortgage for your financial situation.
Understanding FHA loans
If you're unfamiliar with this type of mortgage, you may be wondering, what is an FHA loan?
FHA loans are mortgages insured by the Federal Housing Administration (FHA), a government agency. The FHA doesn't actually issue the mortgages — private lenders do. But because the government backs the loans, there's less risk for lenders if borrowers default. It also allows for mortgages with more flexible requirements than conventional loans.
The FHA loan program is designed to help low-to-moderate income Americans afford homes. Below, we'll give you an overview of a few different FHA loan programs to help determine which one might be right for you.
How FHA home loans work
The FHA offers a variety of loans to help low-income Americans buy and remodel homes. Here are the primary options:
203(b) loan
The 203(b) loan is popular among first-time homebuyers because it requires a down payment of just 3.5%. It can be used to purchase a primary residence that has between one and four units, so it's great for growing families and owner-occupant landlords. This type of loan typically offers lower interest rates than conventional loans and is available as either a fixed-rate or adjustable-rate mortgage.
Energy-efficient mortgage
The energy-efficient mortgage program was created to help families save money on their utility bills. It allows you to roll the cost of energy-efficient upgrades into your FHA loan. You may be able to borrow up to 5% of your home's value to make cost-effective improvements like adding solar panels.
245(a) loans
The 245(a) loan program was designed for borrowers who expect their income to rise over the next few years. The program offers two types of loans — graduated payment and growing equity mortgages. Graduated payment mortgages start with a lower monthly cost than conventional loans, which helps buyers afford homes earlier in their careers. Growing equity mortgages also have monthly payments that steadily increase, which shortens your loan term and reduces the total amount of interest you'll pay. Like other FHA loans, the down payment can be as low as 3.5%.
203(k) loan
Homebuyers who want to purchase a fixer-upper should consider 203(k) loans. They allow you to finance up to $35,000 more than the purchase price of your home to make renovations. Plus, the down payment is still as low as 3.5%.
Types of FHA loans
| FHA loan type | Loan features |
| --- | --- |
| 203(b) loan | This is the most common type of FHA loan. It's used to pay for primary residences, including single-family homes and duplexes. |
| Energy-efficient mortgage | This program allows you to finance energy-efficient upgrades that will reduce the cost of your utility bills. |
| 245(a) loans | These loans have monthly mortgage payments that increase over time, so they're good for people who expect their income to rise. |
| 203(k) loan | This loan allows buyers to purchase a fixer-upper with one to four units and finance the cost of the renovation. |
FHA 2020 loan limits
The FHA sets limits on the price of the homes you can get with the low down payment amount. Most counties across the country have a loan limit of $331,760 for single-family homes. But if you live in certain high-cost areas, your loan limit may be higher. Denver has a loan limit of $575,000, for example, and San Francisco has a limit of $726,525.
If you want to buy a home that exceeds the loan limit, you still can. But you'll have to make a larger down payment to cover the difference between the loan limit for your county and the purchase price of your home.
FHA loans vs. conventional loans: What's the difference?
Unlike FHA loans, conventional mortgages aren't insured by the government, so they're riskier for lenders. That's why they often have more strict requirements for credit score and debt-to-income ratio than FHA loans. Many lenders require you to have a score of 620 or above to be approved for a conventional mortgage, plus a debt-to-income ratio of 36% or less.
But if you have a good credit score, a conventional mortgage may be worth considering. Some conventional mortgages have minimum down payments as low as 3%, which is less than what FHA loans require. They also allow you to stop paying private mortgage insurance (PMI) as soon as you gain enough equity in your home. With an FHA loan, you may get stuck paying mortgage insurance premiums for the whole loan term.
Conventional loans also give you more flexibility. The home you buy won't have to meet the stringent health and safety standards set by the FHA or serve as your primary residence, so you can use it as a vacation or investment property.
FHA eligibility: How to know if you qualify
To be approved for an FHA loan, you'll have to meet a few basic requirements, including having enough income to pay the mortgage. To help you determine if you're eligible, here is how to qualify for FHA loans.
How to apply for FHA loans, step by step
If you're a first-time homebuyer, the mortgage application process can seem pretty overwhelming. To help break things down, here's what you need to do to apply for an FHA loan.
FHA loans pros and cons
Here's a look at some of the benefits and drawbacks of FHA loans.
Pros
Cons
Frequently asked questions
Is it a good idea to get an FHA loan? 
FHA loans have more flexible credit score requirements than conventional mortgages and don't require a large down payment, which makes them a good choice for many homebuyers. As long as you are looking for a home within the loan limits for your county, these can keep your upfront costs down.
Where do I apply for an FHA loan? 
Most mortgage lenders offer FHA loans and allow you to apply online or in person.  You can find a list of FHA-approved lenders on the HUD Lender List. Note, terms and rates can vary between lenders, so it's a good idea to shop around with at least three.
What is the downside of an FHA loan?
The biggest downside is that you'll have to pay mortgage insurance premiums for the entire duration of the loan unless you put more than 20% down. Additionally, the loan limits can be restricting, as there are more requirements on the home you buy, and the closing costs are typically higher.