How to Report Credit Score Errors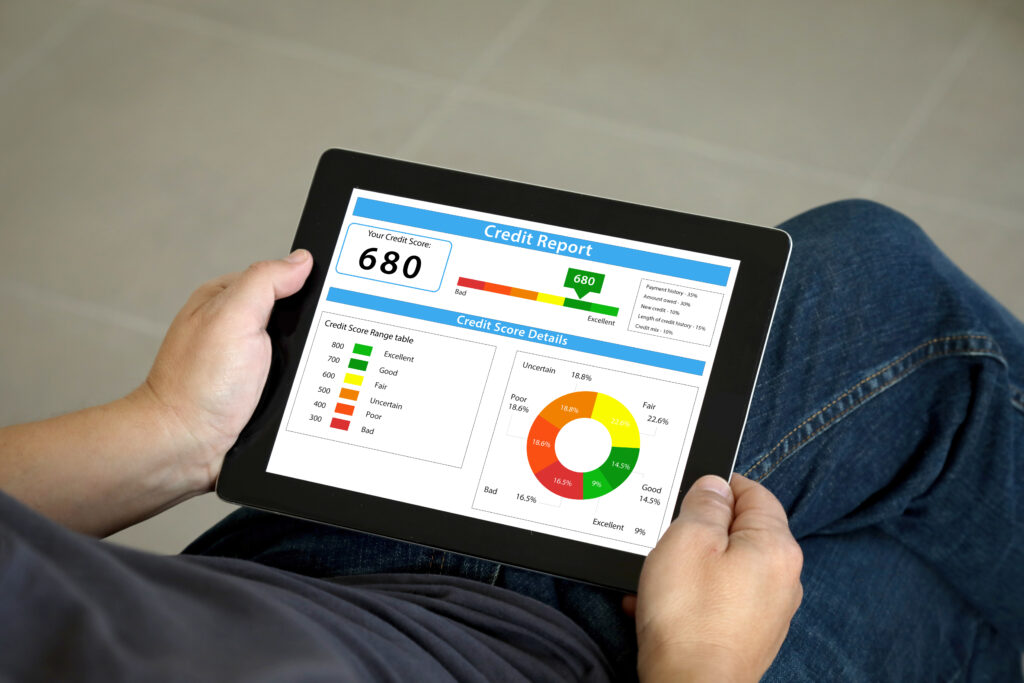 Most people think that getting pre-approved is the first step of the homebuying process. But before you talk to mortgage lenders, it's a good idea to look over your credit reports. If you have errors that are causing your credit score to drop, you may end up paying more than you need to on your home. Nobody wants that! Here's what you need to know about how to dispute credit reports.
Kinds of credit score errors to watch for 
Credit reporting errors are more common than you'd think. In 2018, nearly a quarter of the complaints that the Consumer Financial Protection Bureau received were about credit report inaccuracies.
That's why it's important to check your credit report for mistakes regularly, especially if you're planning to buy a home soon. Your credit score is one of the main factors that lenders use to determine your eligibility for a mortgage. If you have errors on your credit report that are lowering your score, you may have trouble qualifying for a home loan or have to pay a higher interest rate than necessary.
So how do these errors even end up on your credit report?
There are three main consumer credit reporting agencies in the U.S. — Experian, TransUnion, and Equifax. Each agency creates a credit report for you based on the information they receive from your lenders. If your lender makes a mistake and reports wrong or out-of-date financial information, it could affect one or all of your credit reports.
Some errors may also be caused by fraud. If you notice accounts that you never opened on your credit report, your identity may have been stolen.
Thanks to the Fair Credit Reporting Act, you can dispute any inaccurate information you come across so it doesn't continue to hurt your credit score. Here are some of the most common errors to watch out for:
Incorrect personal information. Your name, phone number, or address may be wrong due to clerical errors. If someone else's name is similar to yours, their credit accounts could also mistakenly show up on your credit report.
Inaccurate account details. Sometimes account information like credit limits and balances are reported incorrectly. If these errors cause you to have a higher credit utilization ratio than you actually have, your score can drop significantly.
Account status errors. Your account status can also be misreported. For example, accounts that are in good standing can show up on your credit report as delinquent.
Fraud. If you notice loans on your credit report that you never took out, your identity could have been stolen.
All of these mistakes can cause your credit score to drop, so it's important to correct them as soon as possible.
How to dispute credit report errors
There are companies that will report credit score errors on your behalf for a fee, but you can do it yourself at no cost. Here's how to dispute credit report errors in four easy steps.
1. Get a copy of your credit report
For the next year, due to COVID-19, you can get free copies of your credit reports from the three major bureaus every week. Under normal circumstances, you can get one free report each year from each of the three bureaus. Request your reports at AnnualCreditReport.com and scan them for errors that may be hurting your credit score.
2. File a dispute with the credit bureau 
If you notice a mistake on one of your credit reports, the next step is to report it to the credit bureau.
You can file your dispute online, over the phone, or by certified mail. Your claim should include your name, address, a description of what's wrong and a copy of your credit report with the errors circled or highlighted. You should also submit any supporting documents that help prove the information on your credit report is incorrect.
The credit bureau usually has 30 days to investigate, unless they decide that your dispute is frivolous. If you haven't provided enough information or have tried to raise the same issue multiple times without submitting new evidence, the bureau may dismiss your dispute.
3. Contact the lender
If the error on your report relates to one of your credit accounts, it's recommended that you contact your lender to let them know about the mistake. If the lender's address is listed on your credit report, you can send your dispute and supporting documents there.
Otherwise, call your lender and ask where to submit your claim.
4. Wait for the results of the investigation
The credit bureau and lender will usually respond to your dispute within 30 to 45 days. If it takes longer than that, you can file a complaint with the Consumer Financial Protection Bureau.
If the error has been corrected or removed, you'll receive a new copy of your credit report. You can also ask the credit bureau to send an updated report to anyone who has looked at it in the past six months.
If the dispute isn't resolved in your favor, you can still have a statement about your claim included in your credit file so lenders can see it. You can also try to resubmit your dispute with additional evidence.
The bottom line 
Unfortunately, credit report errors do happen. The FTC estimates that about 25% of Americans have inaccuracies in their credit reports that could be affecting their credit scores.
Disputing errors on your credit report takes time, but is worth it considering the amount of money you could save when getting a loan. And the sooner you can do it, the better. You want to make sure the corrections are made before you go through the prequalification process. Improving your credit score by just a few points could decrease your interest rate and save you thousands over the life of a mortgage.
Frequently asked questions 
What are the three most common credit report errors? 
The three most common credit report errors are inaccurate personal details, incorrect reporting of account status, and account balance errors.
When is the best time to dispute a credit report? 
To ensure you get the best interest rates possible, check your credit report and dispute any errors well before you take out loans.