Is Black Friday Happening During COVID-19?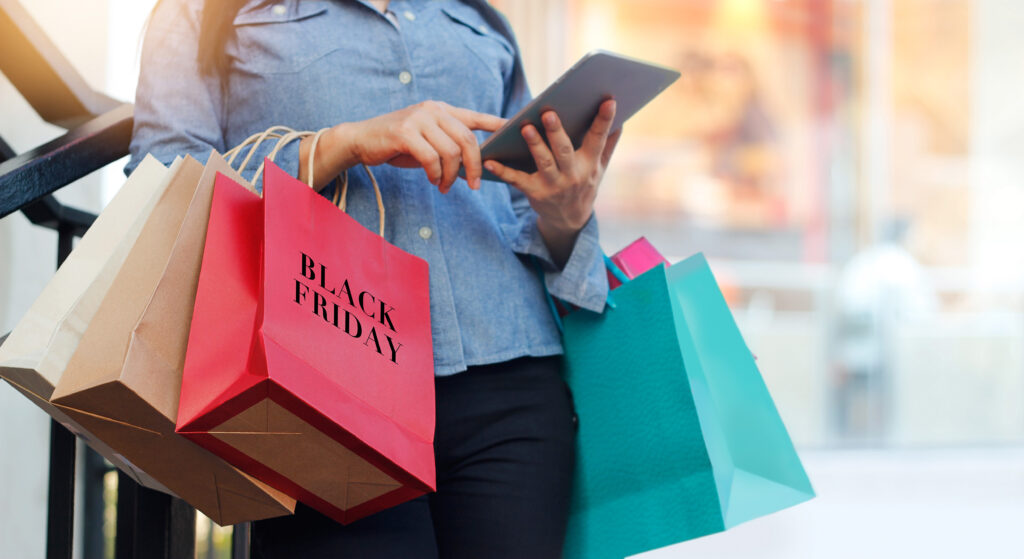 Nearly everything we once knew to be normal has changed as a result of the coronavirus pandemic. As we approach the holiday season, many people are prepared to do things a bit differently this year to reduce the spread of COVID-19. Not just by tweaking or postponing holidays themselves, but by reevaluating the way they handle holiday shopping.
During normal years, Black Friday takes the top spot as the most popular shopping day of the year. Predictions show that Americans may even be planning to spend more on Black Friday 2020 than in previous years. American shoppers are expected to spend a staggering $285 million more than in 2019. If you are one of those avid Black Friday shoppers chasing the deals, you may be wondering how Black Friday 2020 coronavirus adjustments will affect the "holiday."
Here's what you need to know about Black Friday 2020, coronavirus style.
Black Friday 2020 coronavirus modifications
On November 27, 2020 shoppers all over the United States will be anxiously awaiting hot deals. But this year, things might look a bit different.
Though retailers plan to continue to offer in-store Black Friday deals, they also will encourage social distancing and safe shopping by offering an increase in online deals. Perhaps an attempt to make up for consumers missing out on their traditional Black Friday experience, many retailers are also offering early deals throughout the entire month of November.
We recommend getting on your favorite retailers' email lists sooner rather than later, to stay up to speed on all the deals between now and Black Friday.
Early Black Friday deals
Although this list does not include every retailer offering early deals, here are some retailers you should already be keeping an eye on online:
What to know about in-store shopping on Black Friday
In-store shopping but this year poses a brand new challenge for retail workers on how to manage potentially large crowds of people during a pandemic. Retailers are faced with trying to keep people safe while also replicating the shopper's feeling of intense excitement about their in-store Black Friday adventures.
Retailers like Macy's plan to be open to consumers the day after Thanksgiving, but will also offer curbside pickup to encourage people to shop online and then pickup curbside without ever entering the store.
Walmart will also be open on Black Friday, with a few extra sanitary measures like single-file lines, one-way lanes, and closely monitored store capacity. So if the line was your least favorite part of Black Fridays past, we suggest you shop on your laptop this year.
If you do plan to shop in-store on Black Friday, here are a few ways to be prepared and reduce the spread of the coronavirus:
Be prepared to stand in line: Retailers will not be permitting large crowds of people to bombard the stores at one time. To keep shoppers safe, retailers will continue to follow CDC and state guidelines like allowing a certain number of people in the store at one time. Others will stand in line, six feet apart and most likely outdoors.
Wear a mask: Black Friday isn't a good time to decide to take a stand on not wearing a mask. Most retailers are enforcing a no mask, no entry mandate in their stores. Save yourself, store workers and other shoppers time by being prepared with your mask.
Start early: Due to limited capacities in stores and longer wait times, start your in-store shopping early. Many retailers are offering early in-store deals to reduce Black Friday crowds.
The bottom line
The coronavirus pandemic has caused a lot of change in our lives, some good and some bad. One thing you don't have to worry about losing is Black Friday. Retailers are taking the coronavirus pandemic very seriously but are finding ways to entice shoppers and offer great deals online and curbside. Some retailers are offering specials throughout the entire month of November, so be sure you are keeping an eye out on your favorite stores.
Frequently asked questions
Will there be Black Friday 2020?
Yes, the show will go on. Black Friday will look a bit different this year, but with the right planning you should be able to find some enticing deals, both online and in-store.
Is Walmart having Black Friday in 2020?
Yes, but it's not going to look like it did last year. Expect longer lines, longer waits, and a lot of safety protocols. Walmart is already dropping online Black Friday deals if you want to skip the crowd this year.