How to Find a Home for Rent: Best Home Rental Sites and More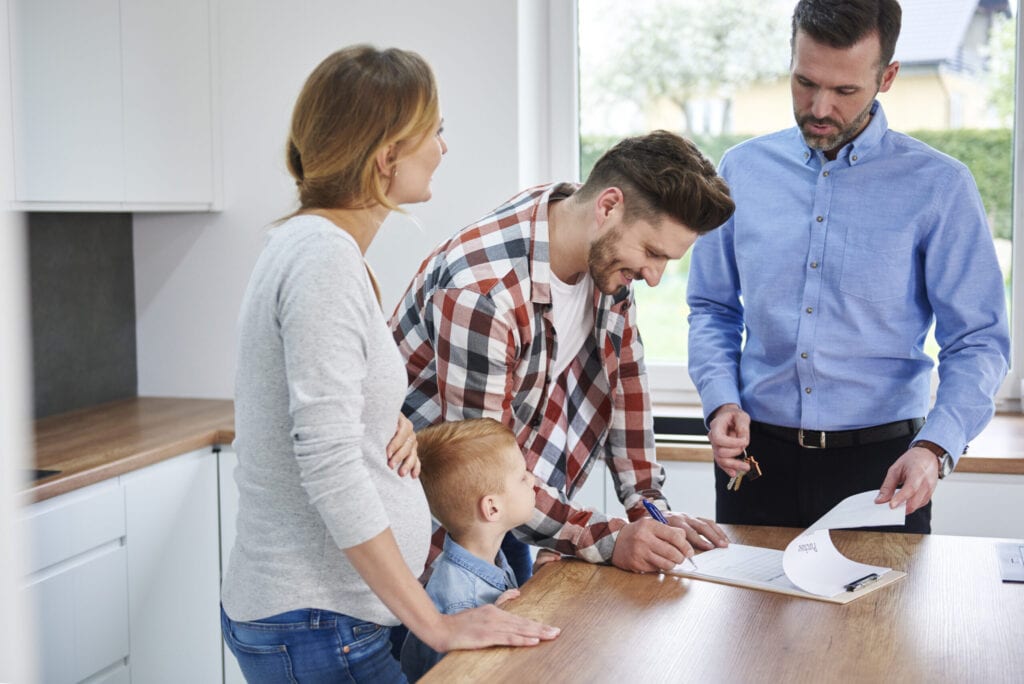 If you want to rent your next home, you may wonder how to find houses for rent. It seems that there's an endless number of rental listing sites for apartments, but homes can be a bit tougher to find. Fortunately, there are several sites that aggregate listings, allowing you to search for the rental home of your dreams. Here's an overview of the best home rental sites for 2021.
The 7 best home rental sites of 2021
The best home rental sites allow you to search in different ways, based on various criteria. For example, you might be interested in a specific ZIP code or only want to look at homes with at least two bedrooms. Some sites even let you search for particular amenities, such as a washer and dryer or a balcony.
1. MLS
The MLS, or multiple listing service, is arguably the best site to find rental homes. It originally started more than a century ago as a networking tool for real estate agents, but today it is a fully searchable online database of homes for both sale and rent. Technically, the MLS is a connected network of 700 regional databases, so it's best to search the one that covers the area where you plan to live. You can typically get there through the real estate section of a city's website, such as homes.nola.com, or through a local real estate agent's website, such as Latter & Blum.
2. Zillow
Launched in 2006, Zillow is a massive map-based real estate marketplace linking renters and landlords, as well as home buyers and sellers. You can search by city or ZIP code and narrow the results according to a wide range of criteria — like the number of bathrooms, square footage, and the year the home was built. You can also search directly on the map, zooming way in to see exactly where each property is located and what's around.
3. Craigslist
Craigslist can be a great starting point, but be careful. This open marketplace for everything from jobs to services allows free postings and doesn't vet ads. Meet the prospective landlord in public, take someone with you to tour the property, and ask plenty of questions. Be sure to get a written lease if you decide to rent the home.
4. PadMapper
PadMapper is another map-based listing tool that is pretty intuitive and easy to use. It lists a lot of apartments and rooms for rent, so you will need to go into the filters and click on "house" under type. By default, the tool also shows Airbnb properties, so under additional, click on "exclude Airbnb."
5. Realtor.com
Realtor.com primarily focuses on homes for sale, but it also has a decent number of rental listings. It shouldn't be your only search site, since you will find more listings elsewhere, but it can be a great supplemental source, as the listings are highly detailed with a lot of information about the homes.
6. HotPads
HotPads focuses more on apartments than single-family homes, but you will find a reasonable number of homes as well. A particularly nice feature is the ability to input your work location to see the length of the commute by car, foot, bike, or public transit.
7. Rent.com
The biggest strength that Rent.com offers is its robust set of filters. Simply click on the items that are important to you, from hardwood floors to walk-in closets. There aren't as many rental houses on the site as on some others, but it can be a great solution for those who know exactly what they want.
How to find houses for rent, step by step
Hire Professional Movers
Find trusted professionals to help lighten the load
Save yourself time, stress, and back pain by calling in the pros. Whether you're planning to DIY or just need help with the heavy lifting, we can help you find a solution that fits your move and your budget.
Moving Supplies

Packing & Unpacking

Loading & Unloading

Licensed & Insured

Storage & Containers
Step 1: Choose your neighborhood
All of the best home rental sites let you search by ZIP code, not just by city. To eliminate homes that aren't where you want to be, research the city in advance and narrow your search to one or two select ZIP codes.
Step 2: Go to your chosen website
Go to whichever website you want to search and enter your selected ZIP code. Depending on the site, you'll need to specify what you want to search, such as Rentals or Houses or both.
Step 3: Use the filters
Take a moment to play around with the filters. At a minimum, you probably know how many bedrooms and bathrooms you want, and how much you want to pay each month. But the best home rental sites also let you filter listings according to amenities, such as an in-home washer and dryer, as well as whether the home is pet-friendly. The more specific your search is, the more likely you are to find the home of your dreams.
Step 4: Read the listings
Read each listing carefully and take a good look at the photos. While most apartment complexes list floor plans that tell you exactly how big each room is, most home rental listings do not. But paying careful attention to the listings can give you a pretty good idea. You may also find personal deal-breakers, such as stairs or no backyard.
Step 5: Check another site
Even the best home rental sites don't list every available property or every detail of each home. It's worth trying two or three sites for the most complete listings and information. You'll still need to tour your favorites to see which you like best, but a thorough search of a few sites will help you create a reasonable shortlist of homes to visit.
The bottom line
Finding a rental home can be a bit more complicated than finding an apartment, but there are several websites to help you out. Visit a few and play around with their filters to develop a list of homes that are worth visiting in person.
Frequently asked questions
What is the best website to find houses for rent?
It depends on your priorities. The most complete listings are usually found on the local MLS, while sites such as Rent.com and PadMapper have creative filtering options.
Is renting a house expensive? 
Not necessarily. It depends on the neighborhood. Some cities, such as New Orleans, have lots of single-family homes for rent, and prices are competitive with apartment complexes. In other places, such as parts of New York City, stand-alone rental houses are scarce and highly expensive.
Is renting a house from Craigslist safe? 
It can be, but you need to take steps to protect yourself. Always meet in a public place and take someone with you. Ask a lot of questions and get everything in writing.
Are rental houses pet-friendly? 
Many are, but not all. Use the filters on your chosen home rental site to search for homes that accept the size and type of pet you have.

---