New Furnace Replacement and Installation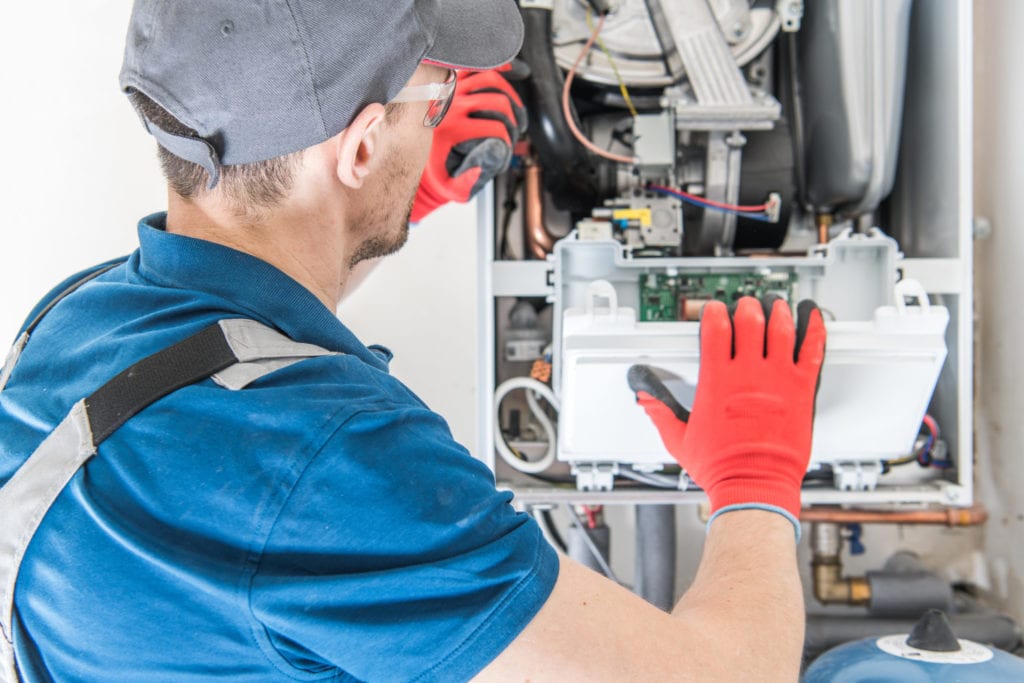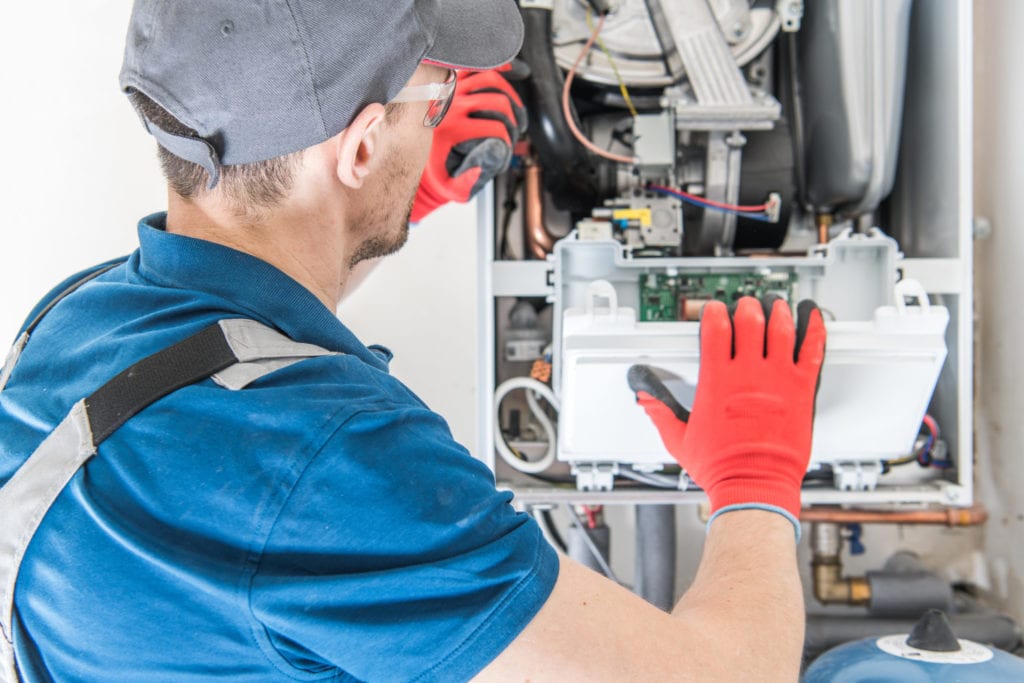 welcomia/Shutterstock
Furnaces play an essential role in keeping your home warm when the weather outside turns cold. But in order to save money on repairs and energy bills, it's important to replace your furnace at the right time. Today's furnaces are highly energy-efficient, reliable and quiet. But one size does not fit all. This guide will walk you through furnace types, sizes, costs, efficiency, installation complexity and customer reviews – in short, each of the factors you need to consider when buying a new furnace.
What is a furnace?
A furnace is a device used to heat indoor spaces. It works on the principle of forced-air heating. Modern furnaces typically include a burner, heat exchanger, blower and thermostat that work together to keep your house comfortable.
The furnace heats air and disperses it within your home through air vents. Once rooms are filled with warm air, any cold air in the room is drawn back into the furnace through the return ducts. This heating cycle continues until the desired temperature is reached, which you can adjust with a thermostat.
How to buy the best furnace
Here are some of the factors to consider when choosing a furnace for your home.
Types of furnaces
There are four major types of furnaces: gas, oil, electric and propane. While the working principle for all furnace types is the same, the type you choose will depend on budget, energy-efficiency requirements and available energy sources.
Choose the right size
To ensure optimum comfort and energy savings, it's critical to determine the right furnace size for your home. Furnaces come with different heating capacities (measured in British Thermal Unit or BTU) for heating different sized spaces. In addition to the size of your home, details like window efficiency, air leakages, number of occupants and insulation should also be taken into account.
Considering all these factors, an HVAC professional will perform the Manual J load calculation to figure out the correct furnace size for your home. This calculation is done by determining how much heat is lost through your home's windows, walls and insulation during cool months and how much heat is gained during hot months. This is then used to determine the size of the furnace you need. A too-large or too-small furnace will not heat your home efficiently. An incorrectly sized furnace might continuously run to warm the space or stop heating the air too soon, ultimately costing you more money in the long run.
Compare furnace costs
The cost for a new furnace depends on the size, type and brand. It also includes installation fees, which will vary according to the type of furnace and the size of your home.
For a 2,000-square-foot home, a natural gas furnace costs between $2,300 and $3,500. The installation may cost another $1,500. But the exact installation cost will depend on the amount of ductwork necessary and where you need the furnace installed.
For the same size home, an oil furnace ranges between $500 and $2,500 for the unit, plus $1,500 to $2,000 for installation. While an electric furnace cost ranges anywhere between $500 and $2,000 and $1,500 to $2,000 for installation. Propane furnaces generally range from $800 to $2,000, and $2,000 to $3,000 for installing the unit.Note that these prices are for reference purposes only. Because the actual cost of buying and installing a furnace is so specific to individual households, it is best to consult an HVAC professional in your area to get an accurate quote and ensure you select the ideal furnace size.
Installation
You might be tempted to save money by handling the furnace installation yourself, but installing a furnace is not an easy job. It's a complex process that can take a few hours or even days. Furnace installation requires proper experience and equipment. It can include removing your old heating system, replacing existing ductwork, sealing the ducts for proper ventilation and programming the thermostat. For full warranty protection, most furnace manufacturers require professional installation. A faulty installation can result in major problems, from inefficient performance and higher energy consumption to fire risk. While it's best to leave furnace installation in the hands of a qualified professional, you can always do some pre-work to expedite the process. Cleaning the pathway to the furnace and clearing the space where the compressor will go make it easier for the technician to work.
Furnace brands
These are the top furnace brands and some of their most popular models.
Bryant
Heating Capacity: 60,000 – 120,000 BTU
Efficiency Rating: 98.3% AFUE
Starting Price: $4,750 (Installed)
Heating Capacity: 40,000 – 120,000 BTU
Efficiency Rating: 96.7% AFUE
Starting Price: $4,750 (Installed)
Carrier
59MN7 Infinity 98 Series Gas Furnace
Heating Capacity: 60,000 – 120,000 BTU
Efficiency Rating: 98.5% AFUE
Starting Price: $4,500 (Installed)
OVL Performance 80 Series Oil Furnace
Heating Capacity: 77,000 – 154,000 BTU
Efficiency Rating: 86.6% AFUE
Starting Price: $3,895 (Installed)
Lennox
Heating Capacity: 66,000 – 132,000 BTU
Efficiency Rating: 98.7% AFUE
Starting Price: $3,790 (Installed)
Heating Capacity: 105,000 – 154,000 BTU
Efficiency Rating: 87% AFUE
Starting Price: $4,990 (Installed)
Rheem
Prestige R98V Series Gas Furnace
Heating Capacity: 60,000 – 115,000 BTU
Efficiency Rating: 98.7% AFUE
Starting Price: $3,400 (Installed)
Prestige R97V Series Gas Furnace
Heating Capacity: 60,000 – 115,000 BTU
Efficiency Rating: 97% AFUE
Starting Price: $3,400 (Installed)
Trane
Heating Capacity: 36,000 – 60,000 BTU
Efficiency Rating: 97.3% AFUE
Starting Price: $3,750 (Installed)
Heating Capacity: 87,000 BTU
Efficiency Rating: 85% AFUE
 Starting Price: $3,970 (stalled)