A Landlord's Guide to Renting Out a Home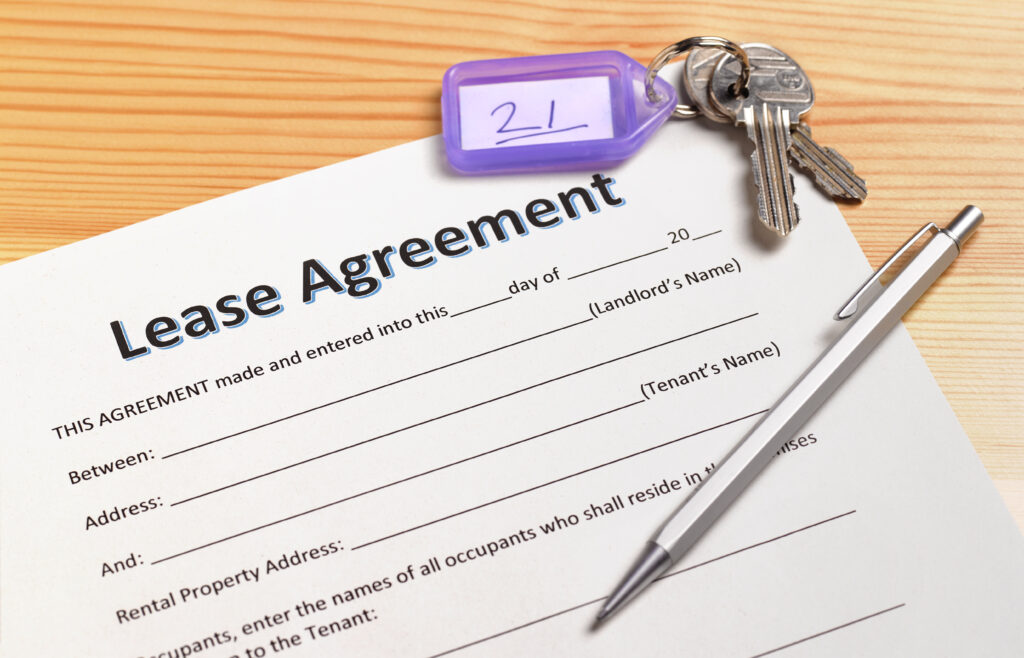 The time has come. You bought an investment property. You upgraded the cabinets, patched up the walls, and put in fresh new carpets. Finally, you are ready to start renting out your house — or are you?
As a first time landlord, you might be wondering how to rent a house and feeling a little bit anxious about choosing the right tenant and entering into a binding lease agreement with them. After all, you may be stuck with them for a while. There is plenty that can go wrong when renting out a house for the first time, and to be honest some things probably will go awry no matter how many precautions you take. But as a new landlord, learning how to deal with unexpected situations goes with the territory. To help you on your journey, follow these landlord tips for renting a house and you will be well on your way toward managing your rental like a pro.
Set your price and paperwork.
Figuring out how to rent a house starts with evaluating your property. One of the first things you need to do is to establish a fair market price for your rental. The best method is to research comparable rental properties in the area. Choose other rental homes that have similar features and amenities to yours for a more accurate comparison.
Another thing that is absolutely essential to do before listing your rental is to make sure you have an ironclad understanding of state and federal fair housing laws. The Federal Fair Housing Act makes it illegal to discriminate against tenants on the basis of race, color, national origin, religion, sex, familial status, or disability. Know that various states have laws that protect additional classes. In practice, this means you need to be very careful in how your rental listings are worded. For example, saying your home is "great for families" would be a violation as it potentially discriminates based on familial status.
Finally, you'll need to prepare a rental application and a lease agreement. The lease is a binding agreement between you and the tenant that grants them the right to inhabit and use the property. It also outlines the duration of the lease, the monthly rental amount, any fees, and policies — such as whether pets are allowed or not. Because state laws vary, you'll need to make sure that any lease or application form you choose conforms to the laws where your rental is located. To be on the safe side, consider getting an attorney to draft these documents for you.
Consider ways to boost your investment.
Get listed.
The moment you've been waiting for — advertising your rental. There are a handful of methods for getting bites on your property, but we will start with the most basic first. If you're lucky, putting a "For Rent" sign out front might be all it takes. But unless your property is on a busy street, you might be waiting a while. Classifieds in your local paper are the next logical step. You can also list on Craigslist or rental listing aggregators like Apartments.com for a small fee.
Your other option is to hire a real estate agent who will tell you exactly how to rent a house — by finding you a tenant. Realtors typically charge anywhere from half a month's rent up to the full monthly rental rate as a commission. This might seem steep, but could be worth it if your rental is in a particularly competitive market and you are having trouble attracting tenants on your own.
You may also potentially be able to list on a home rental site like Streeteasy. The site includes all of New York and its boroughs, and you can set up listings to include what amenities you're offering, any limitations your property has, and more. Streeteasy also allows you to upload photos and videos of the property and show potential tenants the surrounding neighborhood, all for a small fee. You can also work with a brokerage to list here. Other areas also have sites similar to this, Apartments.com, and even Zillow that can help you find tenants more quickly.
Conduct tenant screenings.
Once you find a prospective tenant, you'll need to screen them. This primarily involves checking their credit report, verifying their income, and looking to see if they have any criminal convictions. You will also want to ask about their previous rental history. What minimum standards you are willing to accept is up to your discretion, but it is a good idea to have those in writing so they are applied equally to all prospective tenants.
Primarily you will want to avoid running afoul of fair housing laws, so make sure you don't ask any questions that could be considered discriminatory, whether in person, on the phone, or in a rental application. Some questions you can ask include:
How many other occupants will be living with you?
What do you do for work?
Why are you moving?
Do you own any pets?
Set up your payment portal.
When putting the lease together you'll need to let your tenant know how rent is to be paid. As a landlord, you can generally choose which forms of payment you are willing to accept, but it must be written into the lease. For example, you may choose not to accept cash or personal checks. You also need to establish not only when rent is due every month, but also how rent can be paid, whether it is by mail, placed in a drop-off box or via a payment portal.
In addition to the previous, you should also establish a policy for late rent. Oftentimes landlords provide a grace period, allowing rent to be paid up until the third or fifth of the month, but it's important to have a fee schedule in place in case your tenants don't pay rent on time. This can be up to your discretion, but including it in the rent will make it clear to the tenants.
Many landlords are opting to accept payments via online payment portals. These are becoming more commonplace as landlords discover the reliability they offer in terms of collections. Some platforms are free for landlords to use, while others offer more robust features for a nominal fee. Including this information in the lease packet for a new tenant will make sure you're both on the same page.
The bottom line
Once you've done the background work on how to rent a house, you'll be on the right track toward success. Being a first-time landlord has its ups and downs, but if you follow the basic landlord tips outlined above you'll be in good shape. As a new landlord, you should be prepared to continually learn more about the business and improve your process over time.
Frequently asked questions
Q:
What should I include in my rental listing?
A:
Include information about the size of the property, the number of bedrooms, the number of bathrooms, and any amenities. Familiarize yourself with fair housing laws to avoid accidentally including any language that could be considered discriminatory.
Q:
Can I rent out my house if I have a mortgage?
A:
If you've wondered how to rent a house you still have a mortgage on, this might help. You'll most likely need to notify your mortgage company before proceeding. Conventional loans generally require that the borrower occupy the home, but they may allow you to rent it out under certain conditions.
Q:
How do I rent my house without an agent?
A:
Renting out your home without an agent involves a hands-on approach and attention to detail. You will need to familiarize yourself with laws that govern real estate leasing and educate yourself on industry best practices. To better protect yourself, have a real estate lawyer draft a lease agreement for you to use.