What is an Efficiency Apartment?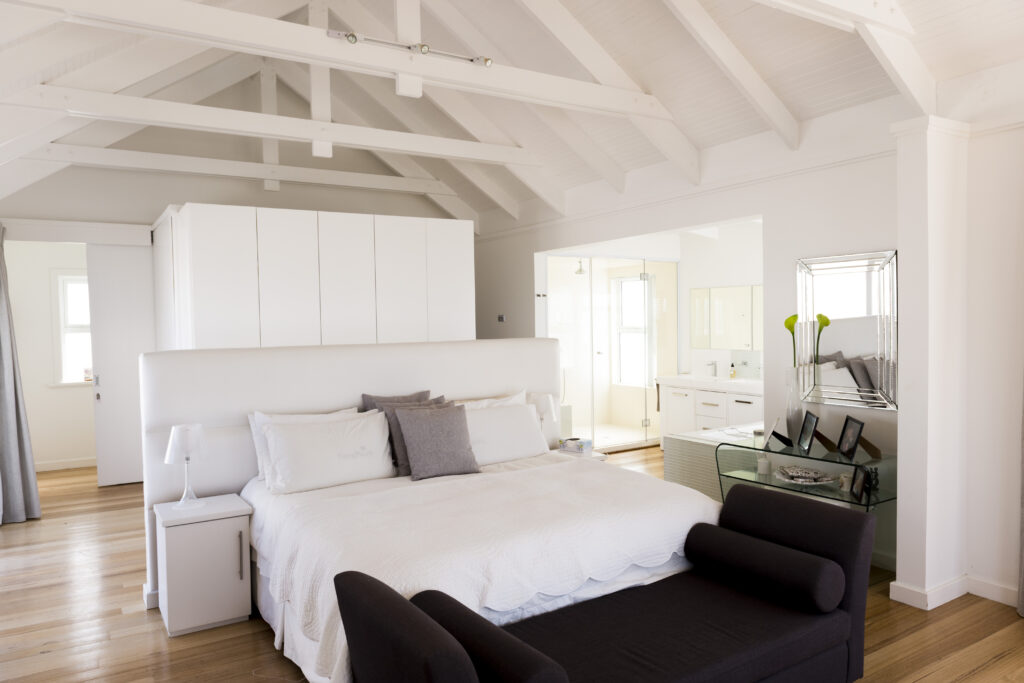 If you want to rent a small apartment, you'll see many terms in your search for one, including efficiency apartments. You might be wondering, "What is an efficiency apartment," and is this the right choice for me? Not only does an efficiency apartment refer to small units, but efficiency housing is also more affordable than most other apartments. If you would prefer not to live with a roommate or are looking to downsize, these rentals might be the optimal solution.

Efficiency apartments are also an excellent option if, after the coronavirus pandemic abates, you need to live closer to work or school, or if you want to embrace a minimalist lifestyle. In this guide, we'll dig deeper into the efficiency apartment definition, the downsides and perks of living in one, and how to find an efficiency apartment.

[deals-hub-ad]
What is an efficiency apartment?
Much like a studio apartment, an efficiency apartment is a single room that serves multiple purposes. However, these rental units are significantly smaller than a studio apartment. For example, in a studio apartment, you'll see full-capacity appliances, and there might be a separate loft for sleeping. That's not the case with an efficiency rental. Instead, you'll find small appliances, limited counter space, and multi-functional floor plans.
You might also see efficiency apartment listings as bachelor apartments, but they're the same thing. There's a kitchenette with a one- or two-burner stove, a compact refrigerator, and a small sink on one wall. On the opposite wall, you might see a murphy bed or space for a fold-out couch. Like a studio apartment, the bathroom must be in a separate room.
Downsides to an efficiency unit
Privacy
Even if you believe an efficiency apartment is the best choice, it's still smart to map out the obvious and not-so-obvious downsides. For example, even though these are multipurpose spaces, it's important to know that guests are essentially walking into your bedroom. That might be uncomfortable, particularly if you have work colleagues over.
The size of the efficiency unit
By definition, an efficiency apartment has a tiny living space that cannot hold many possessions. That small size also includes small appliances, minimal closet space, and a smaller bathroom (relative to a studio apartment). This reality can be an issue if you have large furniture or many possessions you don't want to sell or donate.
Insufficient hosting space
Because efficiency apartments are just one large room, it isn't easy to host guests unless you don't mind them being in your private spaces. Due to the size, guests might need to use your bed for seating if there isn't enough room for a couch or chair. If you want to have overnight guests and won't be sharing a bed, there might not be enough room for a fold-out couch or blow-up mattress.
There's no separation between spaces
The small size of the open concept in an efficiency apartment makes it challenging to furnish if you're unfamiliar with using multipurpose or small pieces. Decorating an efficiency apartment can also be challenging if you have a penchant for displaying lots of knick knacks or other collections.
Perks of an efficiency apartment
If you're still unsure about living in an efficiency apartment, know that there are upsides! Small apartment living is popular for those moving out for the first time, leaving a college dorm, looking for a more minimalist lifestyle, or who travel to a particular area frequently and just need a place to sleep. Even if downsizing is your highest priority, there are several other benefits to living in these small spaces.
Access to amenities
If you're renting in a building with a gym, pool, or private parking, you have the same access to those amenities as renters in larger apartments, only without paying the high price. Look for efficiency apartments within buildings or complexes that have the amenities you want.
More affordable monthly rent
The monthly rent is significantly lower for efficiency housing compared to apartments with one or more separate bedrooms and other living spaces. These rental units are an excellent option for those who can't afford a larger apartment and don't want to share expenses with a roommate.
Less space to clean
There isn't as much upkeep in an efficiency apartment because it's a single room divided into multipurpose spaces. With less space, there's less chance of things piling up or dirt accumulating, so you won't need to spend much time keeping it clean.
Open floor plan, higher efficiency
The open floor plan in efficiency apartments allows you to heat, air condition, and light up a single space instead of multiple ones, which can definitely save money on utilities. Not to mention decorating an efficiency apartment tends to be easier as there isn't much room you have to cover. Decorating an efficiency apartment is best done with simplicity and organization, to make the best use of the space. Be sure to use light colors and mirrors to make the space feel larger and not as constricted as the square footage allotted.
The bottom line
Small space living isn't for everyone, especially if you like to entertain, or aren't ready to let go of the majority of your possessions. But if you want to downsize or need an affordable living space near your work or school, an efficiency apartment might be ideal. These units feature a single room containing everything you need. Not only are they affordable to rent, but their small size means you're also paying less in utilities.
Frequently asked questions
How do I find efficiency apartments?
Efficiency apartments are most prevalent in larger cities. Smaller cities tend to have listings for studio or multi-room apartments. Finding efficiency units also means understanding the terminology in the rental listing. For example, some efficiency rentals state that they're a studio apartment with an efficiency kitchen. Because a studio apartment is a better-known term, rental listings tend to feature efficiency apartments this way.
How many people can fit in an efficiency unit?
Ideally, an efficiency apartment's design and layout are for one person. But if you need to add another resident, you can create small separations in the living spaces. Try to look for a larger unit if you're trying to comfortably house more than one person in an efficiency apartment.