10 Clever Multi-Purpose Furniture Ideas Meeting the Needs of a Modern Lifestyle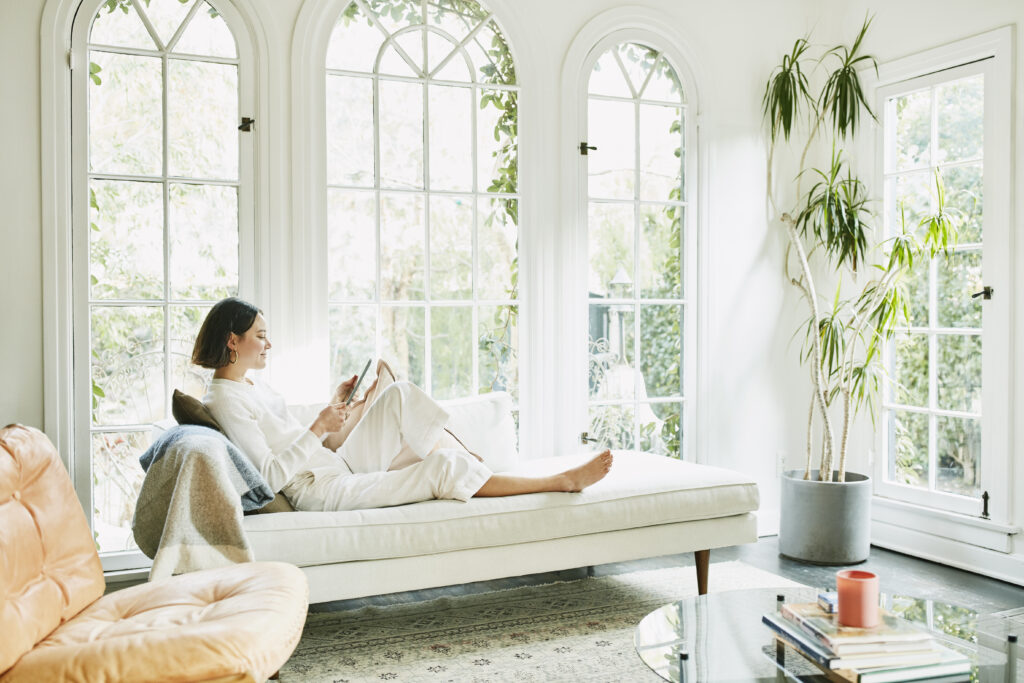 Doesn't it seem that our modern lifestyle is constantly looking to be provoked? One of the prerequisites of excelling in the world of contemporary design is adapting to change with a fresh, original vision. In this post, we will go over ten multi-functional furniture items, each being the result of taking a highly creative concept to the next level.
But how are these extraordinary ideas born? From interviewing designers and architects everywhere, it seems day to day life offers unlimited inspiration resources. Begin with an existing object, add a part of your personal hobbies and belief system, wrap-it-up in a market-friendly package and there you have it: a fun and functional furniture piece, perfect for energizing a contemporary home. Let's have a look at the ingenious items and the stories behind their design:
1. The Bike Desk:
It was the love for bicycles and the mere thought of parking a bike indoors that determined the creative team at Store Moo to develop the PIT IN table, an unusual desk that allows users to take a coffee break and check e-mails from the comfort of their own…bike saddle.
2. Post-it Table
Why not take the idea of Post-its further and create a table that pays tribute to simplicity? Italian team Soup Studio developed the Post-it Table, a project believed perfect for people working in the creative industries: "Paper. Pen. Ideas. Many ideas. A system able to receive them all, in continuation. The simplicity and the instinct of the project will make an immediate support for thoughts that pass in the head of a designer. Once finished sheets, simply replace with a new block to get a new table". Sounds legit!
3. Bookcase and Levitating Sofa
How many times did you wish to grab an object without having to leave your comfort zone? The Ramsa sofa was created by designer Younes Duret and originated in the idea of having your favorite books at your fingertips. You do not have to get up to greet your admired authors, instead reach out your hand and grab their knowledge in one single move.
4. Wardrobe and Sauna
Badkast was designed by Anna van der Lei and consists of a wardrobe and sauna, especially combined to meet the requirements of small modern spaces. In this case, it was a general need that provoked the idea behind the design: "The Dutch version of the Finnish sauna. You do not have to have a large garden or a great deal of space to accommodate it: the dressing room and the bathing space are integrated in a single large closet made of larch wood. The specially designed joints expand when they become wet, ensuring that the bath closet remains fully watertight", explains the designer. Ingenious, right?
5. Cat Playground and Modular Bookcase
Born from a passion for reading and for…cats, The Cat Library was designed by Corentin Dombrecht and can be adapted to various interiors. A subtle stair systems make this shelving unit feline-friendly and visually intriguing. Simple, functional and fun!
6. Radiator and Chair Combined
Leaning his back against a radiator for extra warmth determined Jeroen Wesselink  to come up with a chair that is also a heat source. Or the other way around, we do not know for sure.  With a shape inspired by Gerrit Rietveld's Zig Zag chair, the project delivers warmth and comfort in a highly original way-have a look!
7. Table and Wine Display
Designed by talented woodworker Vincent Chicone for Chicone Cabinetmakers, Don Vino Table was inspired by the oak barrels from the cellars in Finger Lakes, New York, a region famous for its wineries. The table blends tradition with contemporaneity and allows its owner to elegantly display 16 of the best wines in the house.
8. Stool, Side Table and Magazine Rack
Christian Lessing's Collecteur stool, table and magazine rack was especially developed for small interiors. Its design is based on the idea of multi-function and space saving. The unusual stool can change its height according to the number of magazines placed inside and can also be used as a small table.
 9. Pool/Dining Table
In the world of design, combining playfulness with function can not go wrong. In the case of this Pool/Dining Table from Koralturk, the developers took luxury dining to the next level and complemented it with an original touch- find the combo interesting?
10.  Seating Units and Side Table
Did you ever look around your home and imagine a cupboard or a table break down into functional pieces? The idea for the project entitled "Within- Seating Units and Side Table " comes from Mattias Stenberg of Stockholm-based Studio Vision, who describes the limited edition piece as follows: "I have strove to create a very "engineered" or constructed look of the ash structure by using few straight lines and arranging the grain direction of the wood to increase the perception of depth." Elegant and versatile, the pieces do more than just adorn a room- they add personality.