Moving Sight Unseen? Here's 5 Things You Need to Know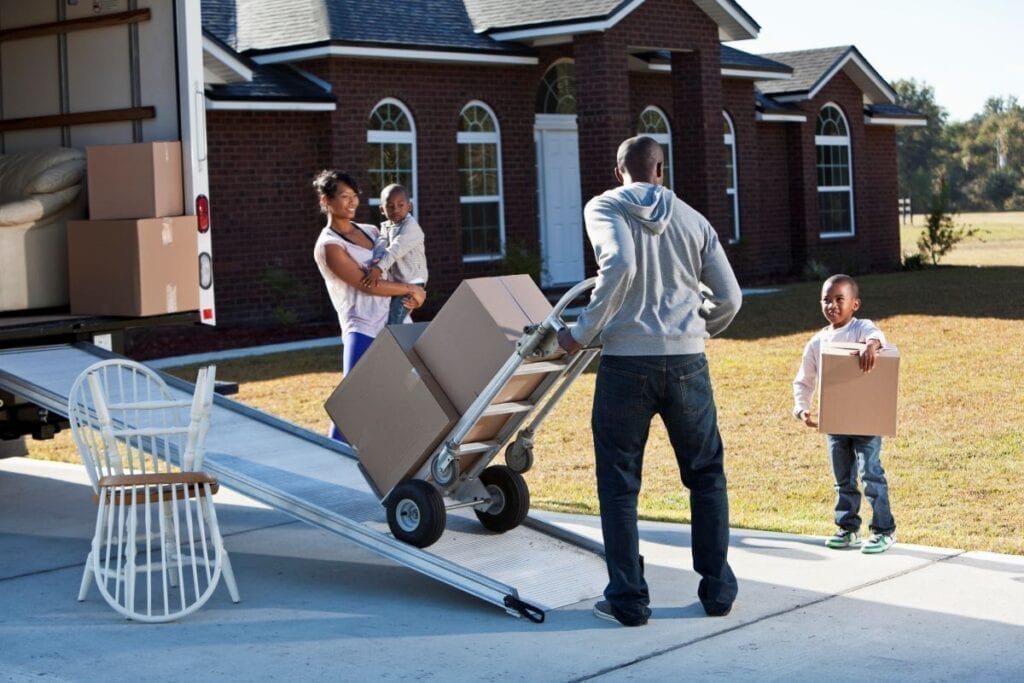 Let's say your spouse lands a great job multiple states away. That's exciting! A pay upgrade, new places to explore, new friends and neighbors, and getting settled in a new home – it all sounds great.
But here's the scary part: Especially during the COVID-19 pandemic, it's likely that you might have to rent an apartment you toured remotely or make an offer on a house without seeing it. Can you rent a property without viewing it? It sounds crazy, but by asking the right questions, it definitely can be done.
5 tips for renting sight unseen
Before the COVID-19 pandemic, the answer to the question, "Can you rent a property without viewing it?" or "Can you rent an apartment remotely?" might have been something like, "Sure, but why would you want to?" 
Pre-pandemic, there were plenty of reasons to rent an apartment remotely. Personal considerations like expense, prohibitive distance, and time constraints, might throw any apartment-hunter into the situation.
But today, in the current COVID-19 reality, stay-at-home orders, social distancing, and quarantine mandates are making renting sight unseen quite common – and necessary.
If you're doing the virtual apartment hunt and know that you'll need to move sight unseen, here are a few ways to lessen any potential risks.
1. Opt for a short-term lease.
For starters, opt for a short-term lease if possible. You're moving to a city you know nothing about, for one, and secondly, you may not like it when you get there. Start with three or six months. You can extend your lease if you're happy, or bail if you're not. These leases can be a bit more expensive, but so is paying the penalty for early termination of a longer contract.
2. Ask a Realtor for help.
This may not be the time to simply scan Craigslist or other apartment finder websites for your next home. Instead, rely on a professional. In addition to helping people find their dream homes, some Realtors also handle rentals in many cities. A real estate agent or relocation specialist can direct you to a neighborhood based on your budget and other needs, and even go on a tour on your behalf — and bring you along via video chat.
3. Embrace technology.
Just because you can't walk through your new place doesn't mean you can't technically see it. Take advantage of FaceTime, Zoom, Google Hangouts, and Skype technology to have a real estate agent, future colleague, or friend give you a live tour of the property. You can also scope out the neighborhood through Google Maps street view. "Walk" to explore at least five blocks in every direction to get a sense of the surroundings.
Note that flashy website photos aren't always realistic, but a video is hard to fake. If the property manager finds you to be an appealing resident, they may be willing to shoot a short property tour video and send it to you.
Also, be sure to set up searches in your desired areas, within your price range on sides like Zillow and Trulia.
4. Reviews can help avert trouble.
It probably goes without saying that you should also conduct an internet search for the property manager or complex name for your potential home, to see what past residents had to say. Yelp is an obvious choice, but the Better Business Bureau and social media pages of property management companies will also give you some insight into how they do business. Even if the apartment is beautiful, keep in mind that a nightmare manager or landlord means you should stay away.
5. An application might buy you time.
Some properties don't require you to sign a lease until the day you move in. In other words: You can apply for an apartment to reserve it and then tour it in person before you officially sign on. If worse comes to worst, and the property is simply unacceptable in person, you can refuse to sign the lease and redirect your moving truck to the nearest storage facility.
5 tips for buying a house sight unseen
1.Research, research, research.
Put on your sleuthing cap and get to work. By Googling the new address, you can see the outside of the home and what's nearby. Are the neighbors too close for your liking? Do the yards look nice and manicured? Outside of preferences and aesthetics, but sure to research the neighborhood's crime rates, population, schools, and other key information.
2. Don't be shy; be thorough.
It's the Realtor's job to make sure he or she shows you everything you'd like to see and answers all your questions. Don't think of yourself as pesky — you're just thorough. Remember, this person is making a major financial cut of your purchase. They should be happy to put in the work to make sure you're happy.
3. Schedule tours in the daytime and at night.
The downside of the nighttime is that it can easily mask things you definitely want to see, like rotten baseboards or room imperfections. And the added bonus of daytime tours: you'll be able to see how much natural light comes into each room.
But be sure you ask your tour guide to go back, in a car, and drive around the area at night. Does it look and feel safe? Are there annoying lights shining right in the master bedroom? Is it close to a noisy street? These are all critical things to know before you take the plunge.
4. Get to know your would-be neighbors.
Is anyone outside doing yard work or getting their paper during your tour? If so, ask your tour guide or Realtor to approach them — safely within six feet and wearing a mask, of course — to introduce yourself and ask them any questions about that property or the neighborhood that you'd like to know from an insider. After all, this could be your neighbor soon.
5. Make sure the floorplan is what you think.
It seems straightforward, but sometimes a basement room can be considered a bedroom and any number of other subjective floor plan considerations. Make sure there is adequate space for your family and storage for all of your belongings. Be sure to ask to see inside all of the closets, storage cubbies, the attic, garage, basement, and secure appropriate measurements of each.
The bottom line
Renting sight unseen or making an offer on a house without seeing it can be daunting, but it can be done, and done well. Follow your gut and our helpful tips, and you'll be moving into a great new home in no time. Happy hunting!
Frequently asked questions
Should you buy a house sight unseen?
The prospect of renting or budding sight unseen certainly is daunting and not for everyone, but with preparation and research, it can be done. During the COVID-19 pandemic, you might not be able to avoid moving sight unseen.
How do I take a virtual real estate tour? 
Many websites, like Zillow and Trulia, offer virtual tours of for-sale properties. If you're interested in a specific house, contact the seller's Realtor, and ask for a virtual tour.
What if there are current tenants or owners, and I can't see the property virtually due to COVID-19?
It's not ideal, but it does happen. Be sure you ask your future landlord or agent to send you a batch of high-quality, detailed photos and ask her to go through the house verbally with you, picture by picture. It's not as good as a virtual tour, but it can provide a lot of helpful information.