The Best Pet Transport Services of 2021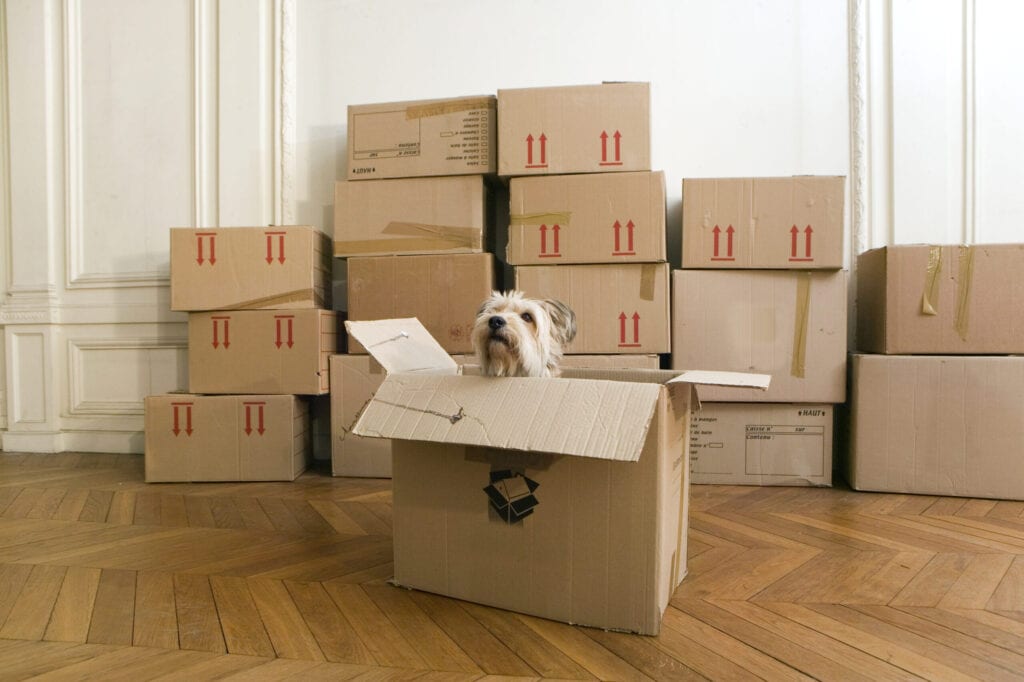 Many times, when making a long-distance move, it simply isn't practical for your pet to travel with you. Airline restrictions may not work for you and your pet, you might be driving a rental car or truck that prohibits animals, or you may need to stop along the way at hotels that are not pet-friendly. A pet transport service may be the solution. As the name implies, pet transport companies take charge of moving your pet from point A to point B. They will handle all the details of pet shipping while you take care of your move, reuniting with your pet in your new location.
The top 4 best pet transport services in 2021
Of course, not all animal transport services are the same. Some offer only cat and dog transport service, while others handle more exotic pets. Concierge services and door-to-door pet delivery service may or may not be available. In addition, a pet transport service may be a member of the International Pet and Animal Transportation Association (IPATA). While this membership is not essential, it can give you some peace of mind that the pet delivery service follows best practices in caring for your pet's wellbeing.
We've chosen our favorite IPATA-member pet shipping companies based on a combination of cost, customer reviews, safety record, and availability of international pet transport options.
Happy Tails Travel: Best for military families
Happy Tails Travel has a 100% safety record since its founding in 1995. Focusing on dogs and cats, including giant and "dangerous" breeds, the company offers both ground and air transport domestically, as well as international pet transport service by air. The company specializes in military relocations, taking care of all your pet's needs during Permanent Change of Station (PCS) moves. Military discounts are extended to both active-duty military members and veterans, regardless of the type of move. There are also discounts for multiple pets transported in the same move.
| | |
| --- | --- |
| Pros | Cons |
| Accepts giant and "dangerous" dog breeds | Specializes solely in dogs and cats |
| Military and veteran discounts | No boarding services |
| Multiple pet discounts | No grooming services |
Air Animal: Most communicative
If you're using a pet transport service for the first time, you likely have numerous questions. Founded in 1977 by a veterinarian who still serves as managing director, Air Animal is equally committed to safely moving your pet and keeping you informed every step of the way. With the Air Animal App, all of the details, including flight tracking, are right in the palm of your hand. Air Animal transports a variety of small pets in addition to cats and dogs.
| | |
| --- | --- |
| Pros | Cons |
| Accepts a variety of small pets | No discounts |
| Lots of information | No boarding services |
| Tracking app | No grooming services |
Animals Away: Best international pet transport service
Though they primarily transport dogs, cats, and small household pets, Animals Away states that they can move any type of pet, anywhere in the world. The company was founded in 1995 with a mission to revolutionize the pet shipping industry. They've been featured on Nat Geo Wild, and continue to refine their offerings to provide the best possible experience.
| | |
| --- | --- |
| Pros | Cons |
| Transports all types of pets | No discounts |
| Handles all international pet paperwork | No boarding services |
| Complete door to door service in some areas | No grooming services |
Airpets America: Best add-on services
If you want to give your pet a deluxe experience, it would be hard to beat Airpets America. With more than 39 years in animal care and over 20 years in the pet transport business, Airpets America is dedicated to providing top-notch service to pets as well as their owners. The company offers domestic and international pet transport for animals of all types, including performance and zoo animals as well as livestock. Also, they offer a full line of add-on services such as boarding, grooming, crate training, and quarantining.
| | |
| --- | --- |
| Pros | Cons |
| Transports all types of animals | Complex quote system sometimes leads to confusion |
| Extensive add-on services | No tracking app |
| Variety of discounts | |
The bottom line
Pet transport services can be extremely useful during long-distance moves, whether you are moving across the country or around the world. Different services have different things to offer, from military discounts to the ability to ship even large exotic animals to international destinations.
In most cases, you can select from a menu of services that may include door to door delivery, domestic ground transport, and both international and domestic air transport. Some companies also offer such add-ons as boarding, grooming, and crate training, and many can provide the veterinary services and documentation that are required for international moves. To choose the right pet transport service, consider customer reviews along with pricing and available services.
Frequently asked questions
Is animal transport safe?
In general, animal transport is extremely safe. Many pet transport companies have impeccable safety records across thousands of transported pets. Of course, it's important to do your due diligence. Carefully research the safety record and customer reviews for any company you are considering.
Which airline is best to transport pets?
Most major airlines do a good job of safely transporting pets. Your pet transport company will determine which airline and specific flights are best for the type of pet you have and its destination.
Will my fish survive on an airplane?
It is possible to ship fish safely by air, as aquaculture specialists do regularly. However, it is not simple nor easy, and doing it yourself is not recommended. Many pet transport specialists do not handle fish because of the specialized expertise required. However, you may have luck with either Animals Away or Airpets America, who advertise that they can transport all types of animals. At a minimum, they can likely steer you in the direction of someone who can help. Another possibility is to call a local aquaculturist or fish enthusiast for advice. Fish are among the most difficult animals to transport, but with expertise and a bit of luck, your fish can arrive safely.