10 White Exterior Ideas for a Bright, Modern Home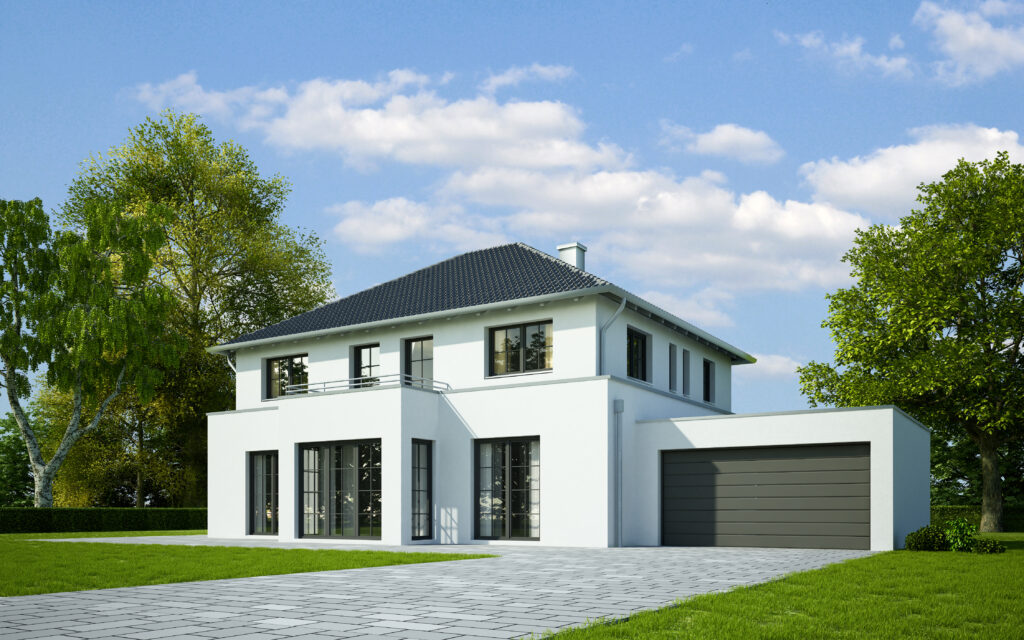 It has been a big year for white in home design. It started with Benjamin Moore selecting white as it's 2016 Color of the Year. Following suit, light and monochromatic Scandinavian design trends continued to dominate home blogs, and Freshome was no exception. We've already covered black home exteriors, so we're flip the switch and see what a home can look like dressed in sheet of white. Below, we've found 25 of our favorite homes featuring white exteriors. Whether you're looking for inspiration or entertainment, they're sure to brighten up your day.
Considering a bright paint job for your abode? Take a look at these points before picking up the paintbrush.
Remember that white is cool
Meaning it's stylish, yes, but more so in temperature. The sun isn't drawn to white, and this lack of attraction means that you won't get any help from the sun for heat. Great news if you reside in the desert and are adverse to living in an oven, but worth thinking twice about if you're a cold-weather dweller looking to save on heating costs in the chillier months. However, construction material choices and energy efficient windows are also important considerations when it comes to the subject of insulation.
Don't disregard the shade
Despite what you may think about white, it's not one-size-fits-all. White can come in as many hues and intensities as any other color. And since you wouldn't slap any old shade of red onto your home, don't make the same mistake with white. Not sure where to begin your search for the perfect white? Our friends over at Gardenista have you covered with the full spectrum of white paint color options.
You can, and should, add color elsewhere
Just because your home is primarily white doesn't mean there isn't room for color in your curb appeal. A bright front door makes a statement and says a lot about your true colors, and non-white trim can make a home's silhouette pop. Easier yet, seasonal additions such as spring flowers or a winter wreath can make your white home look more cheery and lived in while adding color.
Prepare to prime
Priming should not be optional, but most of us (and I'm raising my hand here) can admit we've gotten away with skipping this step in the past with no real repercussion. However, when donning your home in white, but sure you're going to be covered. Most paints today come with a paint and primer in one, but be sure to talk with your local paint store to make sure you're getting the right stuff. You don't want to invest a lot of time and money into your new look to have your previous color playing peek-a-boo.
Here are a few of our favorite white home exterior ideas:
What do you think of these white home exteriors? We'd love to hear your feedback (or see pictures of your own white abode) in the comments, or over on our social media pages!