What Is a Loft Apartment?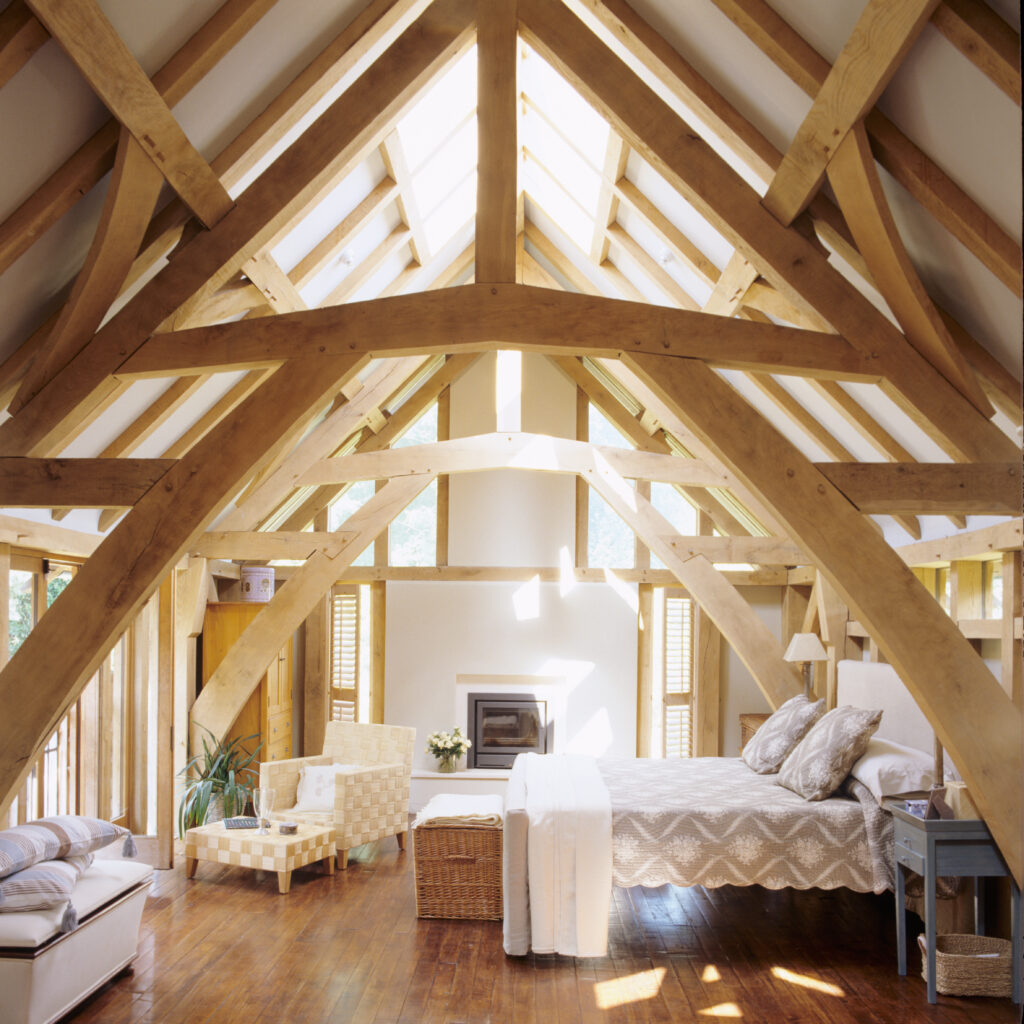 A loft apartment is a large and open living space with few or no interior walls. Loft apartments emerged after WWII, in the abandoned infrastructure of industrial New York City. These spaces were pioneered by artists seeking affordable shelter after the war. But it wasn't until the 1960s that loft apartments became desirable to the middle-income society of NYC.
There are two types of loft apartments: soft and hard lofts. A hard loft is a residential space that has been converted from a factory or other type of commercial unit. Soft lots are built from scratch to include loft-like features and mimic historic lofts. The older buildings in which hard lofts are located are usually associated with high-quality construction and unique features like original hardwood, visible ductwork, wooden pillars, and exposed brick. On the other hand, soft lofts come with upgraded electrical, plumbing, and heating and cooling systems. Some properties will also have amenities such as exercise rooms and swimming pools. In the end, whether you go for a hard or soft loft is a matter of preference.
What makes a space a loft apartment?
Now that you have a rough idea of loft definition, let's look at the characteristics and features that make a space a loft apartment.
High ceilings and walls
First, lofts located in buildings previously used for commercial activities will usually have large, open floor plans. This large space not only accommodates plenty of items but also provides the flexibility to change the floor plan depending on the function of the space. These properties will almost always have high ceilings that can be up to 12 feet tall, depending on the building within which the loft apartment is housed. The high ceilings of these industrial buildings were designed to accommodate equipment and promote airflow.
Expansive windows
Another distinctive characteristic of loft apartments is large windows, mostly transoms or arched windows. These windows were meant to allow as much natural light as possible for workers in the factories. In a converted live-work apartment, they offer stunning views and enhance aesthetics.
Minimal design and aesthetic input
Most industrial buildings do not focus much on interior design and aesthetics. Converted into a residential apartment, structural elements like posts and beams will remain visible. Piping and ductwork may also remain exposed after the conversion of an industrial building.
Location
Hard lofts are typically found in urban areas, specifically neighborhoods where there were factories, warehouses, and other businesses. Lofts, however, are built from the ground up, and so are mostly found in suburbs or trendy downtown areas likely to appeal to buyers looking for this type of property.
Pros of living in a loft apartment
Lots of space: The ample square footage and high ceilings offer plenty of room to create both a living space and work area. Loft apartments are very spacious, giving you the flexibility to design a personalized space.
A live-work set up: Loft apartments can be used for residential and commercial purposes. In essence, these apartments are large enough to house both living and working spaces, meaning you can allow staff in and still have enough living space. This feature comes in handy for start-ups looking to save on rental working spaces.
Great natural light: The large, tall windows that characterize loft apartments allow natural light to flood the space. An abundance of natural light can reduce your utility bill since you will not need as much (if any) artificial light during the day.
Location: Most hard lofts are in desirable settings with excellent restaurants, vibrant nightlife, and office buildings.
Cons of living in a loft apartment
Like with all other housing types, living in a loft apartment comes with several trade-offs. Here are a few downsides of converted industrial spaces:
High prices: Loft apartments can be expensive to rent. Spaces housed in industrial buildings are likely to be even costlier, owing to their beauty and history.
Expensive utilities: You will use up more energy when it comes to heating and cooling such a huge space. Without updating the ductwork and other features in a hard loft, your utility bills will be higher compared to what you would pay in a regular apartment.
Limited privacy: The open floor plan associated with lofts is not ideal for sharing with roommates if you need your personal space. The absence of walls makes it difficult to have a quiet retreat or complete solitude.
Storage issues: Because these spaces aren't designed to be residences, most loft apartments do not come standard with closets, storage cabinets, or shelves. If it hasn't been renovated, you'll have to contend with limited storage space.
Acoustics: Large apartments will usually have echoes even when they are furnished and decorated. Depending on how you plan to use the loft, this could be problematic.
The bottom line
Lofts are an increasingly trendy alternative to traditional apartments. But before you go for loft living, make sure you are crystal clear on what a loft is, and the advantages and disadvantages of this type of property. If you're thinking of renting or buying a loft apartment, look carefully at the location, energy efficiency, layout and storage, and the on-site amenities. Working with a good realtor will help you choose the right property for your lifestyle and needs.
Frequently asked questions
Are loft apartments expensive?
Loft apartments are usually more expensive than regular apartments because of their beautiful and historical details. They also tend to come with comparatively higher utility bills.
Do loft apartments have bedrooms?
A loft apartment will usually be one large, open space. However, the flexible layout allows you to customize the layout. You could use wall dividers and bookshelves to create a bedroom within the living space.
How do I add more privacy to a loft apartment?
Beyond room dividers and shelving units, you can strategically place furniture or fabric to create more private spaces for you or your guests. If you're buying a loft, you can always renovate with partition walls and closets to tailor-make the ideal layout.