Breaking a Lease: Everything You Need to Know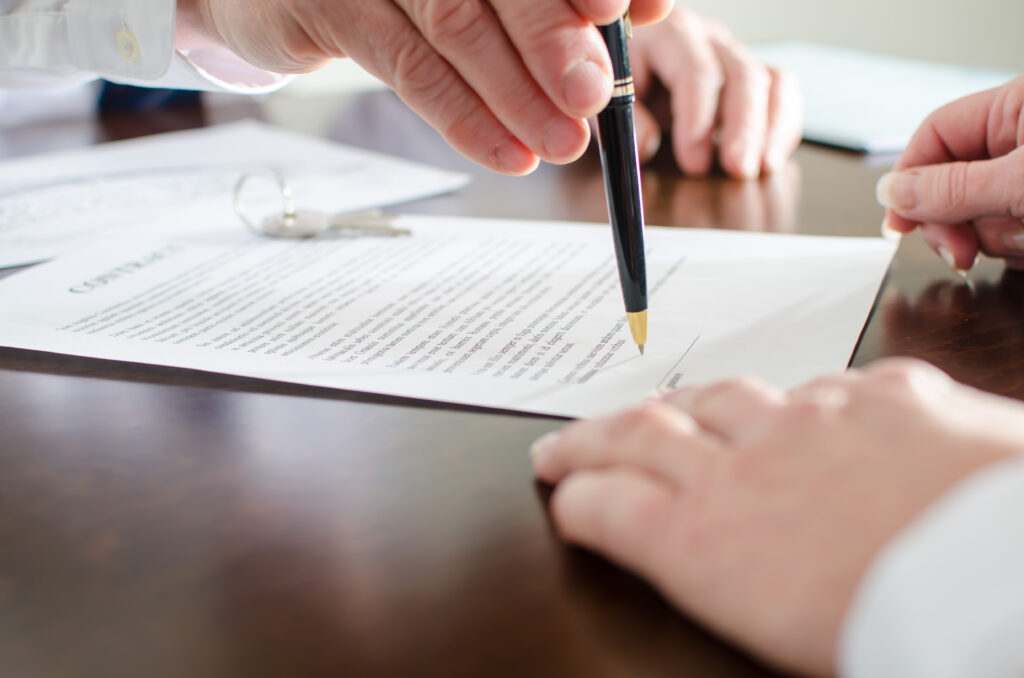 No matter how much we plan our lives, unexpected events can happen. This includes moving out of a leased home or apartment before the lease expires. In an ideal scenario, you would provide a proper notice to vacate to your landlord. However, if breaking a lease must occur, here is how to successfully navigate this potentially costly process.
Are there consequences for breaking a lease?
A lease is a legal, binding contract between a landlord and a tenant. A lease gives you the right to reside in your dwelling for a specific period. Breaking a lease can cause several consequences, including:
How to properly break your rental agreement, step by step
Step 1: Read your lease carefully so you know the consequences
It is vital to read (and reread) your lease agreement's terms and conditions. If your lease has an early termination clause, review the requirements which may include paying a specific fee or forfeiting your security deposit.
Your rights as a tenant can vary significantly from state to state. Determine what laws are applicable for your state and county. The American Apartment Owners Association is an excellent resource for state-specific information.
Step 3: Have an open conversation with your landlord about your options
Set up a time to speak with your landlord. Be prepared with an action plan including the official date you need to vacate the property, whether you have a potential person to sublet your space, and what actions you will take to ensure the landlord does not suffer hardship.
Step 4: Negotiate a mutual lease termination
If your landlord is willing, work together to agree to mutually terminate the lease. Negotiate the termination date, the amount of outstanding rent due, and if the security deposit will be held or returned.
Step 5: Seek legal counsel
Unfortunately, not all relationships between a landlord and tenant are amicable. If you are unable to come to a mutual agreement outside of court with your landlord when breaking your lease, seek aid from a lawyer or legal aid organization.
Step 6: Obtain and retain proper documentation
Your lease is a binding contract that should not be taken lightly. Be sure to maintain copies of all correspondence regarding your breach of the lease. When mailing documents to your landlord or (if necessary) attorney, send documents via certified mail to ensure confirmation of receipt.
When can you legally break a lease without consequences?
There are several ways to legally break a lease. As every state differs in landlord-tenant legislation, confirm applicable laws in your state that will work for or, unfortunately, against you.
Here are some common exceptions:
The bottom line
Breaking a lease is not a decision to be made in haste. If you must break your current lease, it's essential to research your legal options, educate yourself on the potential consequences, and understand how this action may impact you long-term.
Frequently asked questions
How do you get out of a lease early? 
You can legally get out of a lease early if your contract has an early termination clause or you fall under one of the common exceptions, such as a landlord's failure to maintain the residence. Breaking a lease for other reasons is possible but can come with serious legal ramifications.
How bad is breaking a lease? 
Unnecessarily breaking a lease can be a bad choice. The impacts of breaking a lease can affect you for years to come, including your credit, wages, and ability to obtain new housing.
What is the typical penalty for breaking an apartment lease? 
There is not a set penalty for breaking an apartment lease. Incurred fees can include unpaid rent, loss of security deposit, and legal fees. It is important to assess all fees you may incur if you choose to break your lease.