The Complete Guide to Junk Removal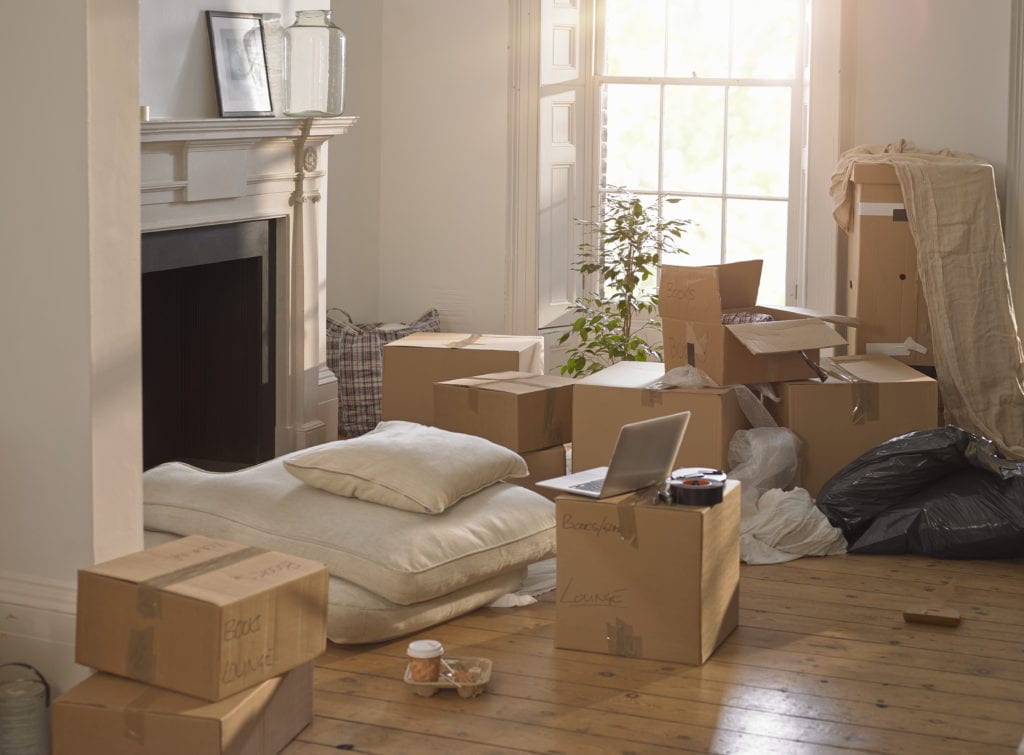 We are all guilty of having some junk lying around our homes. But that clutter can really get in the way when you decide to move to a new house. You then have to choose to donate, recycle, or throw it away. But another alternative (that could save you some much-needed time) is to call a junk removal company that can manage the load for you.
How junk removal works
Junk pick up is handled by professionals who know how to sort and value your discarded goods. In fact, the junk hauling industry in the U.S. is now professionally run with uniform standards, clean trucks, licensing, insurance, and trained crews.
Junk removal companies usually work as follows:
On appointment day, they show up with a truck and crew.
They conduct a thorough sweep and take away the items you want to dispose of.
Typical items include furniture, mattresses, electrical appliances, construction debris, and even garden refuse. All items must be non-hazardous.
Charges quoted on-site are based on the amount and type of junk removed. The quote can include all labor and disposal fees. The fees can vary by the location and accessibility of your premises.
The material is hauled away to licensed recycling and disposal facilities.
Junk removal companies that can help
Full-service junk removal companies are a sustainable alternative to trash — they can benefit our local communities and the planet too. For instance, eco-friendly junk removal companies try to donate some of what they pick up to local charities, or they take eligible items to recycling plants instead of dumping them in landfills.
Let's look at five junk removal companies from all over the U.S. that you can call for a pick-up.
1-800-GOT-JUNK is just a call away with franchises in 45 states and footprints in Australia and Canada (where it started). They are one of the world's largest full-service junk removal companies. Schedule an appointment and a two-man crew will arrive to take any non-hazardous items that they can lift.
1-800-GOT-JUNK pricing can vary from city to city and the type of junk they have to carry away. But the company offers a clear pricing policy that doesn't have any hidden fees. 1-800-GOT-JUNK cost is calculated by truck volume — from 1/8th of a truckload up to a full truckload. You can also schedule a no-obligation in-person quote before you decide to hire them.
Junk King offers both junk removal and dumpster rentals. They have a presence across 45 states (with 100 locally-owned franchises) and Canada. The company recycles 60% of any haul in an eco-friendly way.
Junk King pricing is based on the amount and type of junk they remove. You can also book a free on-site quote before asking for the full service. Plus, an online booking discount shaves off $20. Try Junk King's Pricing Estimator to get an idea for your location.
H.U.N.K.S is an acronym that stands for Honest Uniformed Nice Knowledgeable Service. This North American junk hauling company is spread across 100 locations. Unlike the others on this list, it is also a moving company that packs and moves what you want while removing what you want to dispose of.
You can also make use of their storage solutions to keep your essentials safe in between a move. Also, their complimentary cleanup service helps leave behind a clean space after they have removed your stuff. A few more add-on services at extra cost can cover all that you need from a moving service. Maybe, you want to keep your keepsakes but want extra hands to move your furniture. Try their hourly labor services or take some home staging advice from them.
College H.U.N.K.S. determines their costs based on the amount of space your items take up in the truck and the location of the junk pickup point.
Load Up is an on-demand junk hauling company that covers 170+ cities in the U.S. They also offer dumpster rentals if you want to do it your way. Can't be bothered to wait for them to show up? Try the Curbside junk removal alternative which also works out to be cheaper.
Load Up guarantees that their prices are 20% to 30% lower than their competition. You can tell them what you need removed and get a price quote instantly.
Waste Management offers dumpster rentals, bulk or residential trash collection, and recycling pickup services. It's the largest company in this lineup. It's a different kind of junk disposal solution and is suited for those who would rather do the heavy lifting themselves.
Their proprietary Bagster Bags are perfectly suited for homes. Each 3 cubic yards Bagster bag can hold 3,300lbs of waste. You can find Bagster Bags in most home improvement retailers. The typical 3 cubic yards bag costs $29.75 on Amazon and $29.95 on Home Depot. Fill them up and then schedule a pickup over the phone or on the site.
The bottom line
The solution you choose will depend on what you throw away — and how much. A move isn't only about packing your stuff up and loading it into a hauler. It's a great time to be more responsible as well. All junk removal companies have made recycling and donating an important part of their service message.
Every scrap that is recycled or every knickknack that is donated moves you an inch towards a sustainable lifestyle. And hey, you get to start from scratch in your new home without the headache of an old fridge or a tattered carpet.
Frequently Asked Questions
How much does junk pick up cost?
Junk pick up costs vary from location to location. HomeAdvisor says that the typical rate can be anything between $134 to $357. The national average is $234. Junk hauling costs can be more from apartments ($250) compared to homes ($200).
What are the best junk removal companies?
Most junk removal companies work through franchises. So, the quality of a franchise from the same company can differ across locations. We have listed five big junk removal companies with national networks in the list above. Consider their local counterparts too before you decide.
Who can pick up junk for free?
Efficient junk disposal is done by trained workers. There are recycling costs and dumping fees involved too. So there aren't any companies that can pick up your junk for free. You can try a DIY approach, but the smorgasbord of junk we pile up needs the right kind of expertise to junk, recycle, or donate.