How to Visit Your New Home Construction Site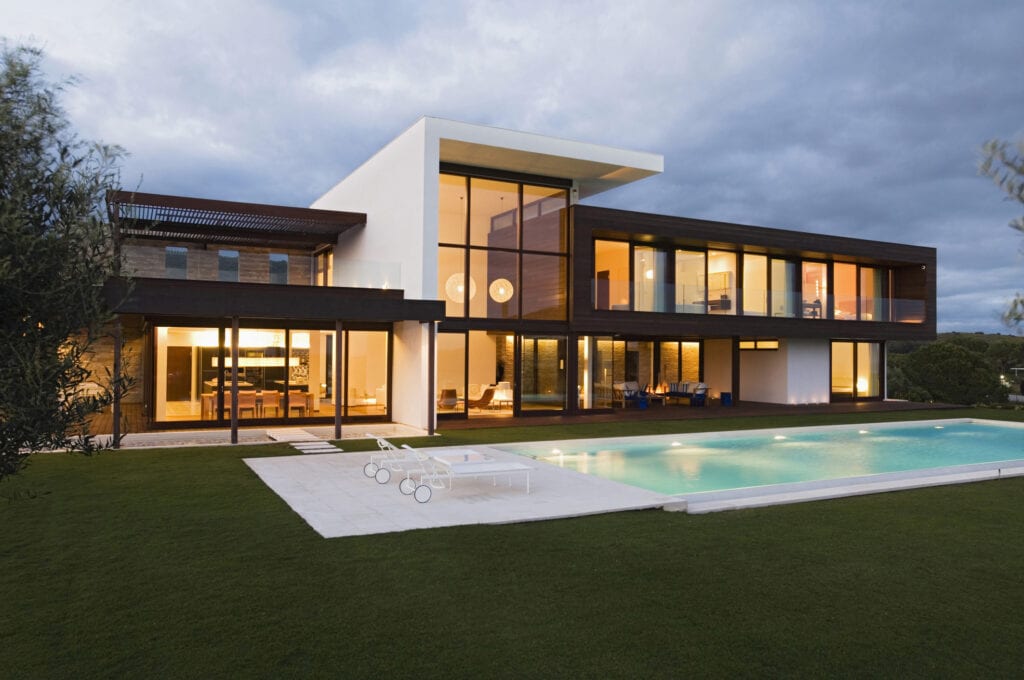 After months of prep, your new construction home is finally starting to take shape. You're excited, and you understandably want to track your home's progress from top to bottom. Visiting your new construction site is a great way to stay connected to your home throughout the process, but popping in unannounced could do more harm than good. If you plan to visit your new home during construction, remember that it's about respect. Workers, superintendents and contractors are working hard on your home, and your visit shouldn't derail their progress. Here are some things to keep in mind as you visit your new home construction site.
Step 1: Talk to your builder
If you plan to visit your new home construction site, ask your builder about safety rules for a contractor site visit. Your builder likely has policies in place to protect homeowners from injury while visiting new construction sites; ignoring those rules could put you at risk. Your builder may also invite you to the home construction site for informal inspections throughout the build process, so scheduling your own visits could be unnecessary until the final construction walkthrough
Step 2: Schedule a time
Driving or walking by your new construction site every so often is no big deal, but if you want a closer look, it's best to schedule a visit. A new build is a complicated dance of scheduling and contractors, and having you there could mean stopping work. 
While there may be contractors on site, your superintendent or general contractor might only come by once a day to check progress. Without a superintendent, you won't have a reliable guide to walk you through the home for a contractor site visit. 
It's unlikely that various contractors will know anything about your schedule or progress, so it's best to wait until your superintendent is there. That way, the build site can be decluttered for safety and you won't be disrupting contractors as they try to get the job done.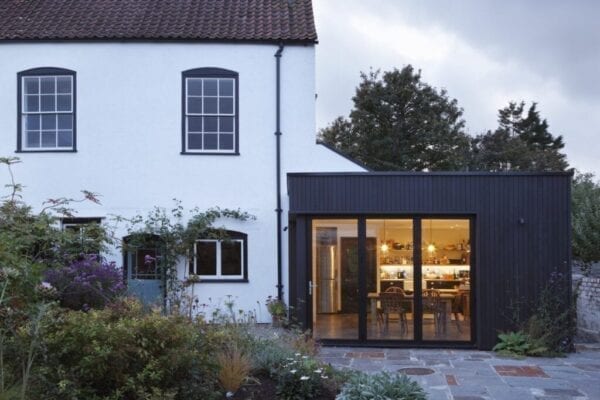 Step 3: Prepare your "building a house checklist"
Throughout your planning process, a key concern should be creating your "building a house checklist," since you may forget your questions in the moment. Asking the builder to walk you through the home construction site will feel much more purposeful if you have specific areas of concern and places to visit. 
You'll be targeting some aspects that are unique to your home. Here are some of the items that many people will put on their building a house checklist, with some items needing to be answered very early in the process and others reserved for rough-in and later phases up to completion of the home.
Are building permits all handled?
How is land clearing and other foundation-related work going?
If applicable, how is the process of creating the garage floor going?
When the home is being framed, how is that going? Are there any remaining choices needed about locations for phone/internet connection or light fixtures?
How is the roof installation and siding installation going?
Are any decisions needed about HVAC or plumbing?
Are flooring decisions all finalized, and are there any concerns with them?
Has all insulation been installed and installed correctly?
At the next phase, are there any concerns with sheetrock installation?
Can we see how the cabinet installation is progressing in the kitchen?
Can we confirm paint and flooring choices are as expected?
In the final stages, can we see and verify the deck and porches are being installed as expected?
How is the progress on finishing flooring and completing all other flooring details going, including adding trim?
Can you walk us through what remains in outdoor landscaping as well as sidewalks and driveways?
Can we double-check that hardware and lock choices are as planned?
Are there any further questions to resolve with plumbing, electrical, or HVAC?
What is the plan for clean-up and issuing the final approvals for occupancy?
Step 4: Dress appropriately
New build sites are messy, dusty and potentially dangerous. Visiting the site without the proper clothing and footwear could cause injury. Here are some general tips for dressing the part.
Wear closed-toe shoes. Exposed nails and wood splinters are common complaints for unfinished homes, and sandals and flip flops leave you at risk.
Expect to get dirty. Wear older clothes you don't mind getting dirty and expect dust, paint and plaster. A pair of gloves will allow for more exploration of the build site.
Bring a flashlight and measuring tape. You might not have electricity yet, and a tape measure comes in handy for thinking about furniture or window treatments. 
Follow all instructions for safety gear from your builder. Hardhats, gloves and goggles may be required for site visits.
If you don't dress the part, your new construction site visit could be cut short or be downright dangerous.
Step 5: Document the visit
Don't forget to spend some of your site visit documenting the build process. Pictures are great mementos, but documenting dates, measurements and processes can also help you in the future. 
Say you'd like to replace a light fixture, for example: Pictures you took during the process could help your electrician locate wiring and panels. Recording your paint colors means a better match when you accidentally scuff a wall. A shot of your newly framed wall allows you to find a strong stud before hanging a heavy mirror.
Your building a house checklist, printed out and in a binder with some pockets and additional note paper, can be a good place to take your notes, guiding your continued conversations.
As you walk through your new build, take plenty of pictures and keep your folder of things like paint options, countertop choices and plumbing and electrical details. It might be hard to imagine now, but you'll look back on the build process fondly. Having good documentation contributes to your home's legacy, but is also very practical for future repairs or explanations to a future buyer.
The bottom line
The home construction process can feel very extensive, and home construction site visits can help reassure you that everything is progressing or help you adjust your timeline. A contractor site visit should be scheduled and have an agenda in the form of your building a house checklist, but most contractors will expect and welcome your visit to give you the information you want. 
Do you have any additional tips for visiting a new construction site? We'd love to hear them below.
Frequently Asked Questions
Q:
What is a walkthrough in construction?
A:
A final construction walkthrough is an opportunity to see the build site and ensure that everything is as expected, or to ask questions about why something was done differently than expected.
Q:
What questions should I ask in my contractor site visit?
A:
We recommend the questions in our building a house checklist, but you should add your own questions along the way. If your contractor has at any point mentioned that something you've requested isn't standard, write it down as something to follow up about in the future, since non-standard elements are the ones most likely to be lost in the shuffle.
Q:
How many times should I visit my home construction site for a new build?
A:
There's no set amount of times, but a detailed visit once every few weeks during the build may set your mind at ease and avoid concerns coming up after it's too late to change them. You can ask your contractor how often owners usually visit to get a ballpark, since they may be used to a fast schedule and expect more frequent check-ins.
Laura Leavitt contributed to this post