When Buying a Fixer-Upper, Where Should You Draw the Line?
zazamaza/Getty Images
"One of the most important factors when considering a fixer-upper is whether you can customize the home to your design aesthetic and functionality needs at a lower purchase price than an already-renovated home," Kostiw says. "Typically, you can purchase a larger home with the same purchase budget,  and that home can be purchased in a more desirable neighborhood due to lower cost," she adds. In addition, Kostiw says that today's buyers are more likely to want new or updated homes. There's less competition if you want to buy a fixer-upper.
The ability to create the home you want in a desirable neighborhood can't be overstated. "The homeowner has control over the entire process. As long as it's planned ahead, much of the home can be customized to the exact needs of the homeowner, from adding architectural details to custom cabinets and flooring to an open floor plan," says Brad Little, President of Case Design/Remodeling in Charlotte, NC. And while it may initially seem like a daunting task, he says it really isn't. "A remodeling firm or contractor can help you plan your whole house remodel from blueprints to final presentation."
The price factor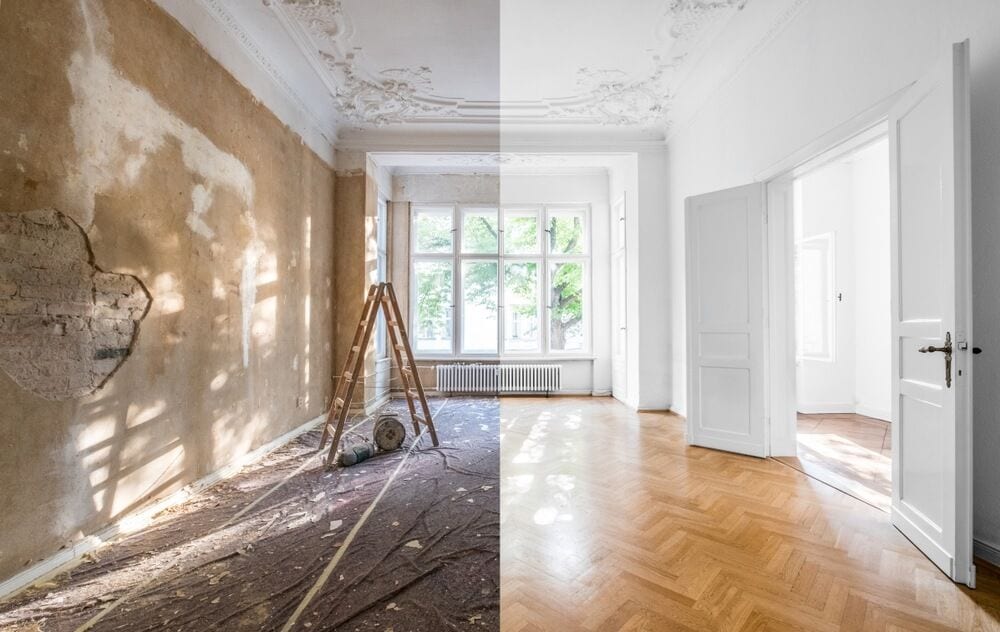 Hanohiki/Shutterstock
When buying a fixer-upper, you're competing in a different arena. "Fixer-upper purchasers must compete with builders and investors, which will drive up the purchase price," Kostiw explains. And she says you may need to be a cash purchaser since some lenders will not approve a fixer-upper property.
Kostiw also says you should prepare to spend at least 20 percent over budget during the renovation. That's why you need to create a fixed budget before work begins. "Be firm on the final cost you're willing to invest before renovations begin or the project can quickly get out of control," Little warns.
He also recommends knowing and prioritizing your needs. "Remodel for your must-haves first, and then your maybes," Little says. "In a fixer-upper, it's tempting to want to do everything immediately. But starting with the must-haves will give you a better idea of what you could do without." For example, your heart may be set on a farmhouse sink. But, according to Sara Cannon at House Heroes, you may not be able to preserve the existing cabinets with this type of sink since it requires a cutout.
And when the renovation is over, there are other long-term expenses to consider. "Fixer-upper purchasers often do not consider that their real estate taxes will increase based upon newly-assessed, post-renovation value, shocking their all-in monthly budget," Kostiw says.
The time/money/inconvenience factor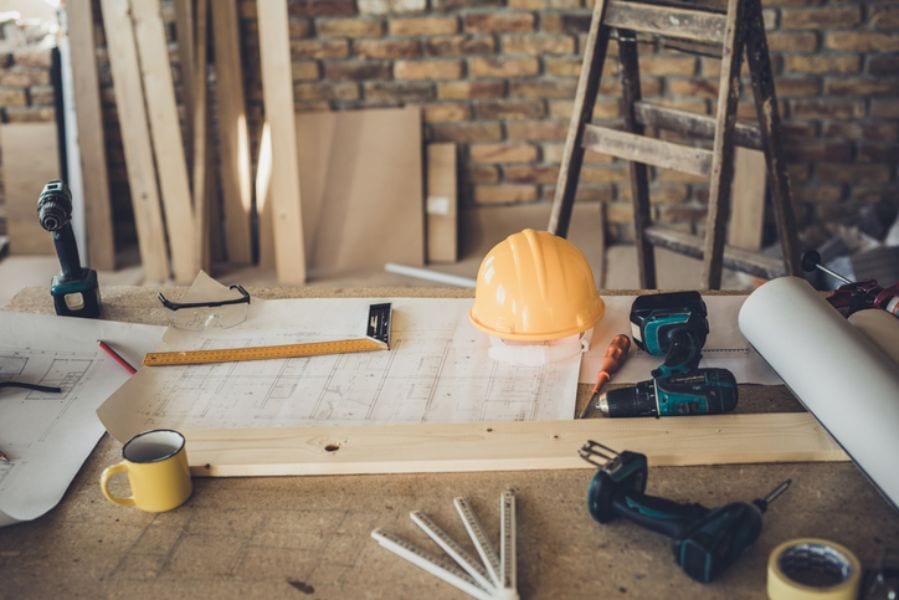 skynesher/Getty Images
Depending on how extensive the renovations are, it could take a while. So consider the time factor in your decision. "The purchaser must be prepared for long and expensive renovations and longer timelines than originally planned," Kostiw warns. "Often, if a large amount of work is required on a home, a purchaser may not be able to move in until work is complete, which could take six months or longer," she says. Would you have somewhere to stay if the home is uninhabitable? Would you be able to juggle two mortgages, or a mortgage and rent payment? What about living with your parents or in-laws for several months?
The fixer-upper shows fit projects into 30-minute or 60-minute time frames, so they don't cover everything that goes into renovating a house. "Many of the shows do not highlight the permit process or the reality of workers not showing up, which delays a project timeline," Kostiw says. And these delays create a ripple effect. "The expense of labor and labor delays, product changes due to construction materials out of stock or a serious unexpected issue that arose on the job site could contribute to costing more than buying a new or already renovated home," she says.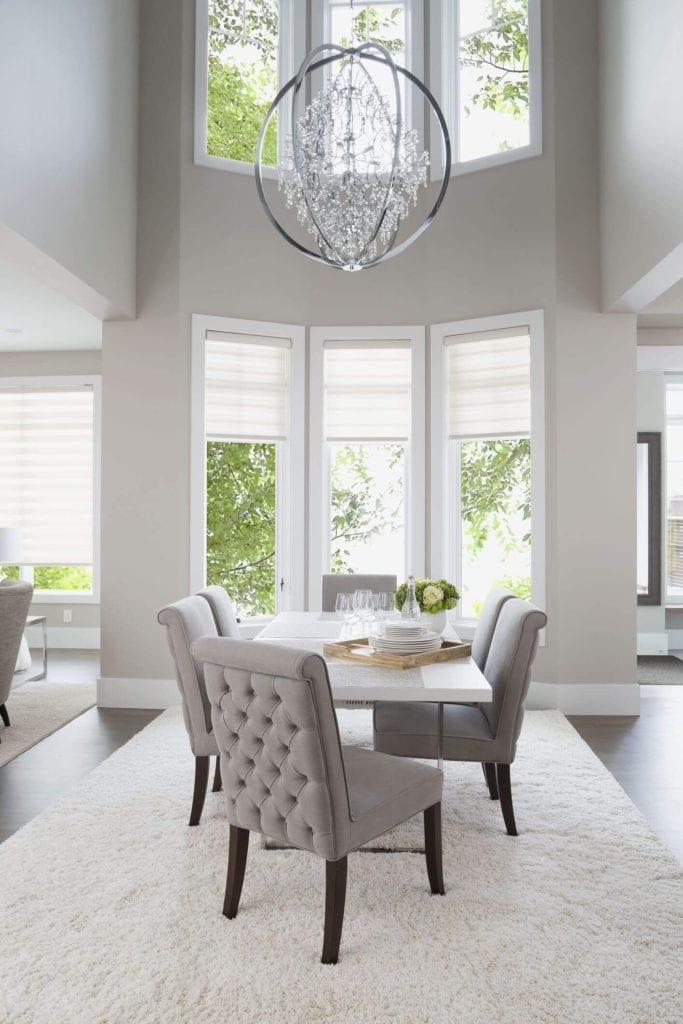 Hero Images/Getty Images
Remodeling on your own
And if you plan on remodeling without the help of contractors or a remodeling firm, Little says it can be almost overwhelming. "Signing on the dotted line is just the beginning since all of the labor and project management responsibilities fall on the homeowner," he says. "If any surprises come up that weren't found in the inspection, the homeowner is responsible for addressing them, either personally or through a contractor/remodeling firm."
There are other inconveniences that could prove to be costly. "If there's a lot of drywall work involved, there will be drywall dust everywhere," says Shawn Breyer, owner of Breyer Home Buyers in Atlanta, GA. If you or your family members have asthma or allergies, you might not be able to stay in the home.
"Also, renovating the bathrooms will leave you using the bathroom across the house or without a usable bathroom for a few days," Breyer adds. "Rewiring the house can leave you without power in portions of your house for weeks. So make sure that you're prepared to live in a construction zone or have plans for living somewhere else."
Knowing When to Draw the Line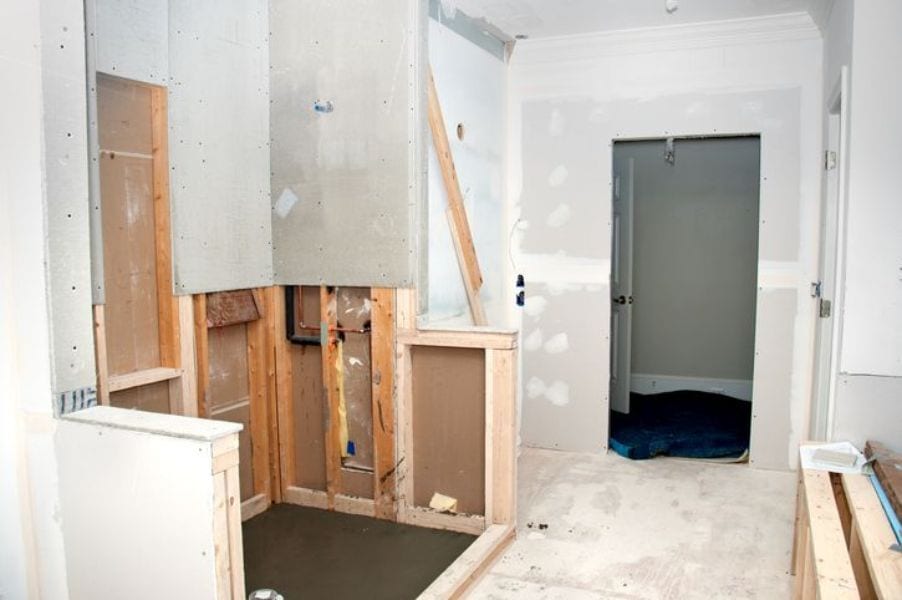 Ceneri/Getty Images
The key to successfully renovating a fixer-upper lies in the ability to envision the end result before you start, according to Associate Broker Amber Ketchum at the Get Happy at Home team of Coldwell Banker Bain. "You must weigh the pros and cons before deciding if something is worth it or not," she says.
For example, if you have to move walls or do a complete add-on, this will dramatically increase the cost, according to Chelsea Allard, VP of Design at Case Design/Remodeling in Charlotte, NC.
"Plumbing can also create large snags in the cost or process, so it is essential to find out where the plumbing already is and know where you want to add plumbing," Allard says. For example, if you want to add a bathroom with a soaking tub on the second floor — but on the opposite side of the house — she warns that this will increase your reno costs.
Also, you don't want to over-improve a home. "If the home is renovated and it is over and above the value of the neighboring properties, you will never get its true value," says Ralph DiBugnara, president of Home Qualified. "It would be best to look at the homes you like in the area and stick to some parameters when improving your home. You do not want to own a White Elephant."
Making it all worthwhile
However, the end result of renovating a fixer-upper can be rewarding, as you can see in the before and after photos above. "This project was a waterfront lake house that the couple bought for the lot. When they purchased it, the previous owners had gone overboard with a DIY Tuscan theme," explains Allard. "The clients were slowly redoing the entire house bit by bit to match it with their contemporary design style." Allard says the company helped the hoowners to renovate the kitchen, powder room and bar.