How Much House Can I Afford?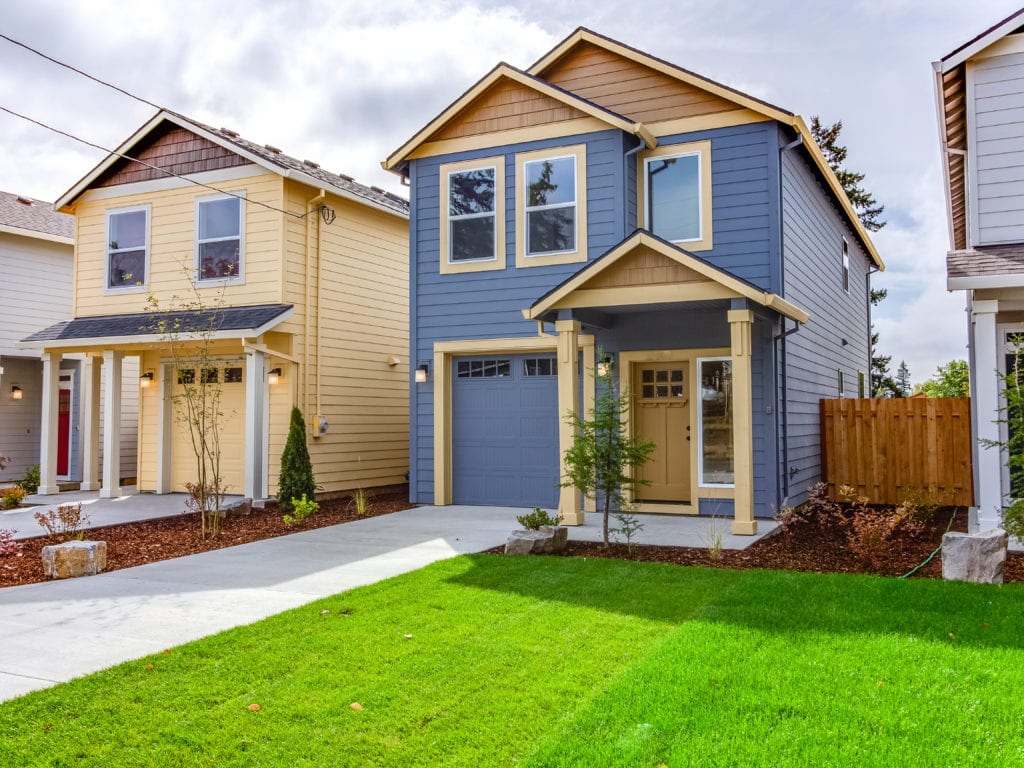 Few events in life are as exciting as house-hunting, especially if it's your first time buying a home. Though you may have a dream home in mind, it's important to stay practical and within the confines of your budget while searching for your new house.
Before you even think of scheduling a house tour or showing up for an open house, ask yourself this vital question: How much can I afford for a house? Don't spend time falling in love with a home that doesn't fit into your house-hunting budget.
If you know your range ahead of time, you'll better understand the amount of mortgage you can borrow. In turn, you'll be more informed when it comes to the houses you want to spend time pursuing.
Sit down and crunch the numbers
When you ask yourself, "How much home can I afford?" the answer should come from crunching the numbers that take your finances into account. You'll need to consider everything from your gross monthly income and total monthly debt to your maximum mortgage payment that you can afford. You'll also need to consider how much you intend to spend each month to pay off your debts. Once you have a better understanding of where your finances stand, you'll know how much home you can afford.
1. Add up your gross monthly income
Your gross monthly household income includes your total earnings per month before taxes or deductions. This income can come from a variety of sources, including your employee salary or wages, income from a second job, business income, overtime, bonuses, and commissions, child support or social security payments, public assistance, and investment returns.
For example, your partner makes $2,000 and you make $3,000. Add them together and your total monthly take-home pay would be $5,000. This gross income amount is an essential factor in deciding how much home you can afford.
Lenders take a close look at your gross monthly income when determining whether to approve your loan.
2. Determine your maximum mortgage payment
You will likely qualify for a mortgage that takes up as much as 43% of your gross income. However, if you go that high on your mortgage payment, you may end up feeling broke at the end of the month. And you need to make sure you account for other expenses like groceries and dining out with friends.
Financial advisors generally suggest not exceeding 28% of your monthly income when it comes to your house payment. In fact, the lower the percentage of your monthly income you can find, the better.
However, different factors provide exceptions to this rule. For example, if you're a small business owner with more disposable income than appears on paper, you may be more comfortable with a higher mortgage-to-income ratio.
More conservative advisors, like Dave Ramsey, suggest keeping your home payment, "including property taxes and insurance," below 25% of your gross monthly income.
No matter what ratio you settle on, remember that you don't want to put financial pressure on yourself. Be financially wise and don't go house poor.
An example for reference: Your gross monthly household income is $10,000. If you want to have an income-to-mortgage ratio of 28%, your monthly house payment should be no more than $2,800.
3. Calculate your total monthly debt
Your total monthly debt includes all of your expenses incurred during that period of time. Throughout the month, you'll have both fixed and variable expenses. Fixed expenses include things like house payment and utility bills, while variable monthly debts include grocery spending and other purchases that vary from month to month.
A few of the most common recurring expenses include:
Car payment
Mortgage payment
Car insurance premium
Electric bill
Cell phone bill
Here's a sample calculation:
$2,000 mortgage payment + $500 car payment + $100 car insurance premium + $100 electric bill + $50 cell phone bill = $2,750 in monthly recurring debt
4. Ascertain how much you'd spend on paying off monthly debts
Another aspect of your monthly finances to consider is the amount of your income you spend paying down your debts. Most lenders look for debt-to-income ratios of no more than 36%. Debts can include things like your auto loan, mortgage, student loans, and credit card bills.
Your debt affects your credit rating, and your credit score plays a crucial role in the home-buying process.
Lenders work to determine whether a homebuyer can afford the mortgage for which they are applying. The lender must consider many factors. By law, lenders "may not make a home mortgage loan unless they reasonably determine that the borrower can repay the loan based on the borrower's credit history, current income, expected income, and other factors."
Use an online mortgage calculator to set your baseline budget
Mortgage calculators, or house payment calculators, are online tools you can use to determine how much house you can afford. You can play around with the variables to estimate a rough idea of what your monthly house payment would be.
You'll need to accurately fill in the following sections to calculate the best estimate of your house payment:
Purchase price of the house
Affordable down payment amount
Interest rate
Loan term (how many years the mortgage lasts)
Mortgage calculators can be beneficial in providing you with a general idea of what to expect when it comes to your monthly house payment. However, they are not exact and do not take things like property taxes, maintenance costs, or utility fees into account.
Save for your down payment
As you consider how much house you can afford, it's crucial to think about your goals for the down payment on your home. Although Dave Ramsey says the best option is to have a 100% down payment, that isn't a feasible option for most home buyers. Therefore, it's wise to save at least 10% or, if possible, 20% of your new home's cost. If you meet the 20% threshold, you'll no longer be required to carry private mortgage insurance.
If you can't afford to make a large down payment, your mortgage may be affected in a few different ways:
You may not qualify for certain types of home loans
You will have to pay for Private Mortgage Insurance with a down payment under 20%
Your loan's interest rate may go up
You can still buy a home with a down payment of less than 20% of your home's price. However, you may end up with a higher interest rate and additional monthly costs, such as monthly mortgage insurance.
Budget for closing costs
Closing the sale of your home is what finalizes the whole deal. Closing costs average around 2% to 5% of your home's purchase price and include any fees related to owning your new home and any closing fees owed to your lender.
Some types of closing costs include:
Application fees
Appraisal
Attorney fee
Credit report
Home inspection
If your home's purchase price was $300,000, and your closing cost was 5%, you would pay closing costs of $15,000.
Closing costs and procedures can also vary by state, where each jurisdiction has its own property tax and real estate laws.
Once you determine how much house you can afford, get pre-approved
A key step on your journey to homeownership is getting pre-approved. Pre-approval occurs when you meet with a loan officer who reviews your finances, from your income to your credit history and more. The loan officer determines the amount you can borrow, the interest rate you will pay, and your monthly house payment.
Once you've been pre-approved, you'll receive a letter that you can present to sellers when you are house hunting. Having pre-approval will make you more confident in your search and one step closer to closing your purchase.
The bottom line
When considering, "How much home can I afford?" there are many different factors to consider. To best determine the house you can afford, you'll need a good measure of your gross monthly income, your monthly debts, the amount you can save for a down payment, and more. By utilizing tools like online mortgage calculators and seeking advice from loan officers, you'll be on your way to the home that best fits your budget in no time!