6 Things You Should Know Before Buying a Historic House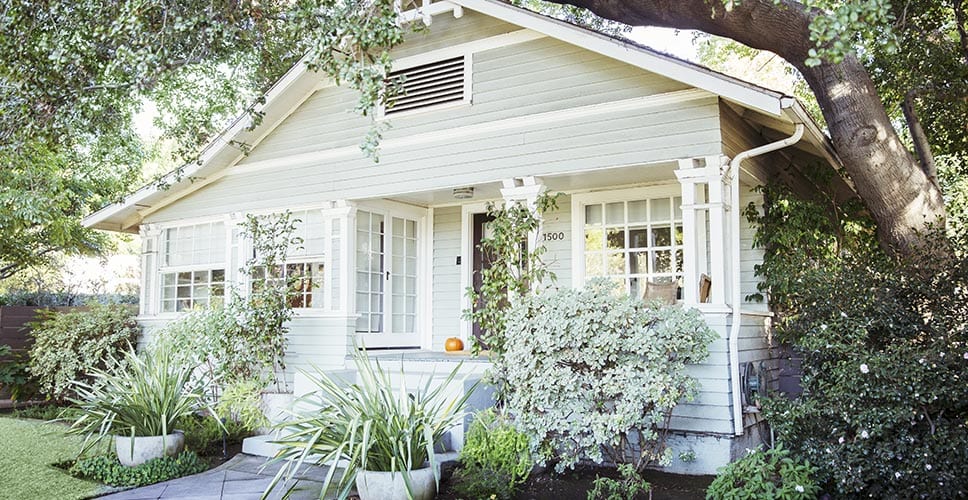 Every Sunday you drive through the same historical neighborhood, slowing down at your favorite grand old Victorian with gingerbread trim, imagining what life would be like living there. But today you notice a For Sale sign in the yard. Could this historic beauty finally be a reality for you?
Before you pull the trigger on what will likely be a fixer-upper, keep these six things in mind:
1. Is it Historic? Or Just Old?
Old houses are saturated with charm and character. But are they just old and quaint, or actually historic? A historic house has to meet the criteria set forth by the National Registry of Historic Places.
Such criteria include:
The age of the house (Usually at least 50 years old)
The structural integrity (It should look similar to when it was built)
The historical significance (Was it built by a famous architect? Did George Washington sleep there?)
You have to ask yourself, is it the historical significance, or just the fact that it's an older house, that appeals to you?
2. You'll Need a Tool Belt and Extra Cash
All homes require repairs and maintenance, but to maintain the craftsmanship and structural integrity of a historic house, you're going to need cash.
"Repair costs on historic homes can be significantly higher than on newer homes, due to building materials, structural/imposed restrictions, and hazardous materials such as lead-based paint and asbestos," says realtor Sam McLennan with Century 21 McLennan & Company.
For example, vinyl shutters for a regular home typically cost $40-$100 each. Custom hardwood shutters for a historic home — which comes out to $200-$1,000 per set.
A home inspection by an experienced inspector (or one that specializes in historic homes), is a must to assess the current state and identify what may need attention in the near future.
3. You Have to Play by the Rules
If you're attracted to a historic home, chances are you already embrace the house for its unique architecture and historical value. You probably already expect the upkeep will require materials that keep to the time period of the house. However, if you're considering some modern updates (i.e. a more efficient kitchen, a new addition, or a new color of exterior paint) be sure to read the fine print.
Homeowners are rarely permitted to build an addition or another story onto a historic home. You may get approval for an updated kitchen without much hassle, but it all depends on the specific rules for your area.
"These conditions can vary: some will restrict choices on all finishes and modifications, inside and out, and others will control just the exterior of a home," says Kate Ziegler, a realtor with Arborview Realty in Boston, MA.
4. You Could Pay More for Home Insurance
Budget for higher premiums if you buy a historic house. Replacement costs in the unfortunate event of a fire or a flood are higher for historic homes.
"Homes constructed before the 1930s usually have a higher insurance premium. This is due to the features that usually are found in historic homes, like solid wood doors, and wood carvings, ornate wood trim, lath and plaster walls, shutters and slate roofs," says Bill Wentworth, of Wentworth Insurance Agency.
These materials are often difficult to replace and/or require skilled craftsman and labor-intensive renovations (cha-ching!) to achieve the desired renovation.
5. Historic Homes May be Harder to Finance
You may have to jump through a few hoops to finance a historic home, as some lenders will be apprehensive of the future upkeep costs to the property. But there are programs that can help.
"The Federal Housing Administration (FHA) has a rehabilitation mortgage program that can help potential buyers find a loan that suits their needs if they're rehabilitating the home. Alternatively, buyers can contact their State Home Preservation Office to find out what other options may be available to them," says Nick Giovacchini, Director at AlphaFlow, an online real estate investment platform.
6. You Might Qualify for Tax Credits!
Finally! Some good news for your wallet. If the house is a historic home, or in a historic district as approved by the National Park Service, you could qualify for a 20% tax credit for rehabilitation costs of the structure.
The tax credits don't stop there. Depending on the state you live in, you could qualify for more. For example, in New York, a tax credit of 20% is available for qualified rehabilitation costs of an owner-occupied historic house. And if you have a barn that qualifies for The Farmers Protection and Farm Preservation Act of 1996, you could get an income tax credit equal to 25% of the rehabilitation costs if you meet the criteria.