How to Buy a Historic Home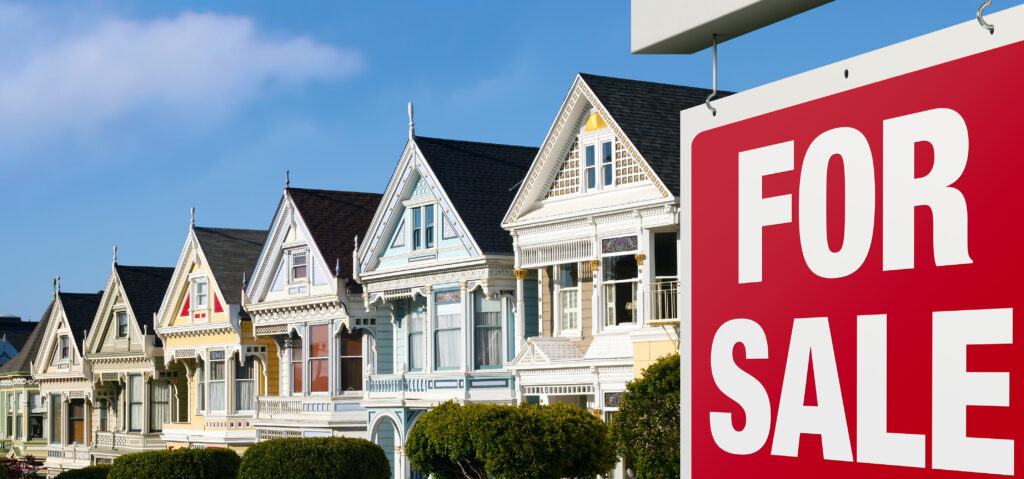 Historic homes are an amazing glimpse into our country's past. They are unique, structurally stunning, and foster a sense of pride in saving a piece of yesteryear. A historic home is undeniably an investment. Our one-stop guide for everything you need to know about buying a historic home will help ease this life-changing decision.
For starters, what is considered a "historic home?"
A historic home is at least 50 years old with significance in our nation's history or the specific state or community where the historic home is located.
Who decides if a home is historic?
Historic homes are designated at the federal level through the National Register of Historic Places by the U.S. National Parks Service. To confirm you are indeed buying a historic home, contact the State Historic Preservation Offices (SHPO) The National Trust for Historic Preservation is another organization to "Save the past. Enrich the future."
Is a historic home right for you?
You should buy a historic home if…
You have plenty of time to dedicate to the renovation and aren't afraid of some sweat equity. Historic homes are not a "quick and easy" update. Some take years to restore to their former glory.
You have the finances to cover any unexpected costs. Building codes certainly differed back in 1910 versus 2020. Uncovering asbestos within your walls or lead paint can rack up your repair costs.
You can find a quality contractor experienced in historic restoration.
You should not buy a historic home if…
You want to make major changes that alter the historical accuracy. Your local historical society may veto things like changing your new home's exterior paint from period-specific gray to a bright yellow.
You need a "move-in ready" home. Historic homes can take years to complete with many unexpected financial pitfalls along the way.
Your finances are limited. If you determine you can afford a set mortgage payment each month and only have a little leftover for home repairs, a historic home may not be in your best interest.
You want modern-day home options such as open-floor layouts, a gourmet kitchen, and spacious bedrooms. Historic homes tend to have smaller kitchens and bedrooms with partitioned spaces.
How to buy a historic home in 7 steps
Step 1: Determine if the home is indeed historic
Homes older than 50 years may just be "old." Your first step is to check the National Park Service's National Register of Historic Places along with your state's SPHO.
Step 2: Obtain a historic home inspection
Enlist a historic home inspection service specializing in assessing structural, electric, heating, and plumbing. Locate an inspector in your state through the Historic Building Inspectors Association.
Step 3: Get estimates from local historic contractors
With your inspection in hand, connect with local historic contractors and obtain estimates on restorations and repairs. Always get multiple quotes, check references, and verify the contractor is fully licensed and insured.
Step 4: Assess your finances
Once the structural soundness and estimate for repairs have been determined, evaluate your finances. Do you have a nest egg set aside for expected and unexpected repairs? Will you need to carry two home payments or pay for another place to stay during the renovation?
Step 5: Contact mortgage companies
Determine if you qualify for a home loan. This may take some research as mortgage companies may be reluctant to insure a historic home.
Step 6: Contact your homeowner's insurance company
Contact your current homeowner's insurance company to find out if they will insure historic homes and if the premium will increase. Some insurance premiums on historic homes can increase up to 20% as fire or water damage replacement costs will be significantly higher.
Step 7: Purchase your historic home
Once you have determined you are up for the challenge of living in a historic home, complete your purchase. Create a detailed checklist of necessary repairs and replacements starting with the most vital to the overall structure and safety of your new home.
 Is it more expensive to buy a historic home?
It's vital to weigh the financial implications of buying a historic home. "Repair costs on historic homes can be significantly higher than on newer homes, due to building materials, structural/imposed restrictions, and hazardous materials such as lead-based paint and asbestos," says realtor Sam McLennan with Century 21 McLennan & Company.
The pros and cons of buying a historic home
The pros and cons of buying a historic home
| | |
| --- | --- |
| Pros:  | Cons: |
| Owning and living in a one-of-a-kind home steeped in history. | Historic home renovation contractors may be difficult to find. |
| Being part of a strong and supportive historic home community to help you in your restoration journey, including resources on Reddit and YouTube. | Restrictions on a federal or state level on changes and updates to your historic home. |
| Economic benefits such as incentives, grants and tax credits. | Lack of modern-day comforts that come with a turnkey new home. |
| You thrive on the unknown. Taking on a potentially large project such as restoring a historic home is exciting, not intimidating | Obtaining mortgage financing may be difficult and homeowner's insurance premiums may be higher. |
The bottom line
Important factors in buying a historic home include the level of repair required, available funds to finance the repairs, and if your family can handle a home that's not move-in ready.
Frequently asked questions
Is buying a historic home worth it?
Buying a historic home requires a great deal of research, including potential financial pitfalls, federal and state regulations, and if you can realistically afford such a time-consuming investment.
How much does it cost to restore a historic home? 
Plan for repair costs to potentially be higher than anything on a modern-day home. For example, the cost to replace a standard prehung exterior entry door is approximately $180. However, repairing or replacing an intricately woodworked, curved glass historic brownstone door can cost anywhere from $5,000 and up.
Do you need to use special materials when renovating a historic home? 
Yes, when buying a historic home, you will need to locate replacement materials consistent with the home's age. Places such as architectural salvage stores are an excellent resource.