Floor Your Guests With These 2018 Rug Trends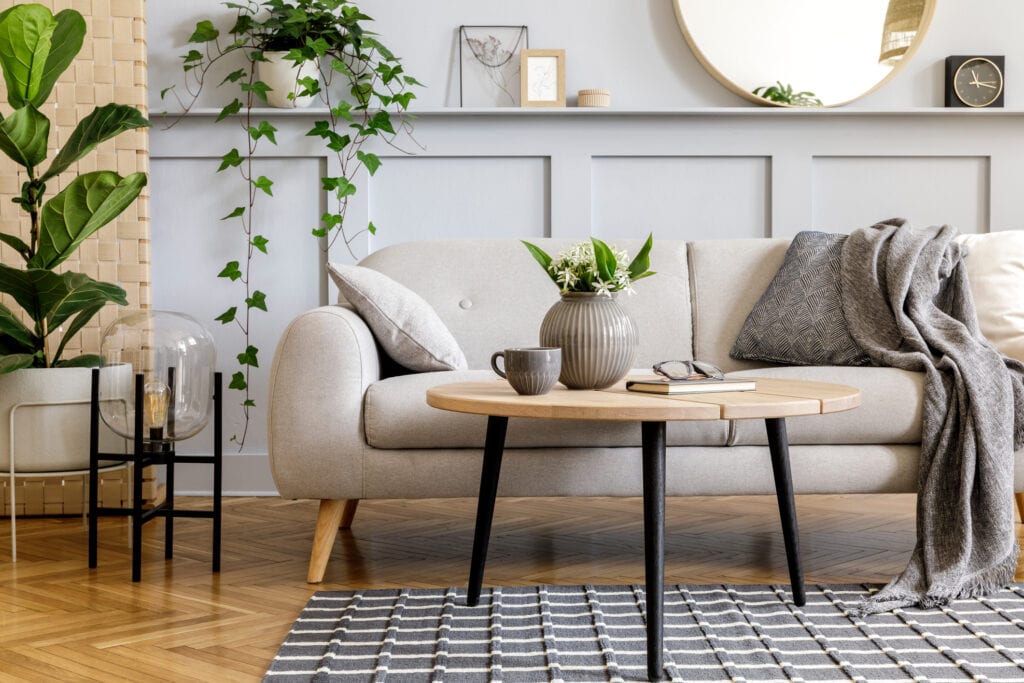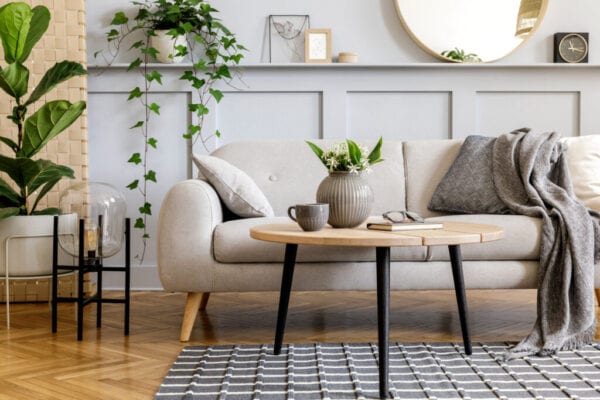 FollowTheFlow / Getty Images
We hope you like the products we recommend. Just so you are aware, Freshome may collect a share of sales from the links on this page.
Perhaps it was the Dude who said it best: A rug can really tie a room together. Laying down a single piece of fabric has the potential to completely transform a space. Rugs can take a room from cavernous to cozy, from disconnected to designed. Every decorator knows just how important a rug can be. Think of it as a huge piece of art.
That being said, it's also something you're going to walk on – and have to look at – every day. You want a rug that is visually interesting but won't overwhelm a room. Picking the perfect rug can be quite the challenge. Fortunately, this year's most popular rugs can serve as inspiration and guidance. Here are some 2018 rug trends that will help you choose a rug to suit your space and floor your guests.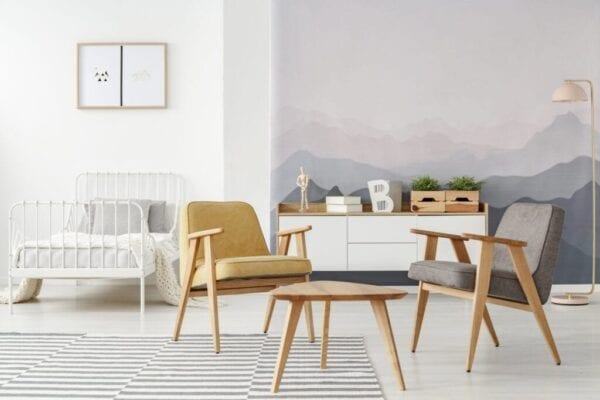 KatarzynaBialasiewicz / Getty Images
1. Tassels and tufts
Tassels are everywhere, from party banners to key rings. The tassel has made its comeback and it's here to stay. The only problem with the tassel trend is that it toes a very fine line between playful and childish. That is, until it comes to rugs. Because rugs have a long history of being tasseled, some additional texture on the edging of a rug looks decidedly in style. That gives you the freedom to explore differently textured tassels, interesting lengths, tufts and more.
In short, playing with tassels and tufts allows us to color outside the lines  – or even blur those lines altogether. If you're looking to add some fun to your living spaces, this should be your favorite of the 2018 rug trends. A rug with an interesting edge will deliver.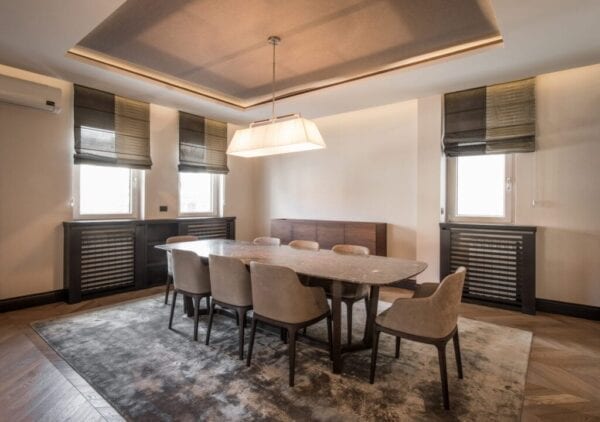 dr-interior / Getty Images
2. Multi-texture
2018 is all about texture. We're bringing chunky blankets, rich fabric wall hangings and live edge furniture into our spaces. We want to give our eyes and hands something to latch onto, and texture delivers. Why not expand that to your feet? A multi-textured rug doesn't just add intriguing design to your space, it also makes it more interesting to walk around.
A multi-textured rug can also come to the rescue when you're torn between a plush rug and one that looks more refined. The different lengths of pile give the rug a sculptured look, so you don't have to choose between something soft and something sleek.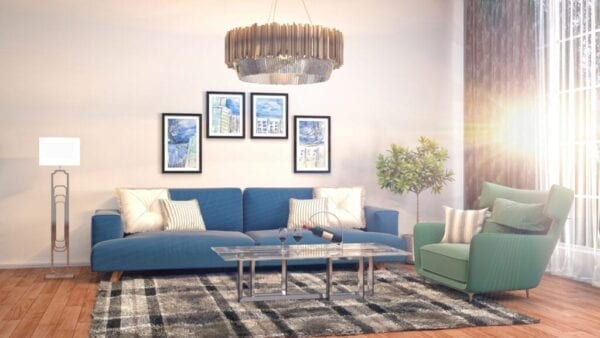 Stockernumber2 / Getty Images
3. Geometric bohemian
Geometric bohemian is one of the biggest 2018 rug trends. Boho isn't new to the rug scene by any means. But when it comes to flooring, the loose, flowy feel of bohemian decor needs to be reigned in. Geometric patterns provide the perfect opportunity to lean into the boho feel without putting down an overly complicated visual. This isn't new, either. Kilim rugs embody this trend, and they date back to the fifth century.
Even if you don't traditionally choose bohemian decor for your home, you shouldn't overlook this trend. The geo-boho mashup lends any room an air of softness and invitation. It works well in a nursery, where you want everything to feel warm and gentle, but it's also perfect in a guest room, where you want people to feel relaxed and comfortable. It even blends beautifully into office spaces.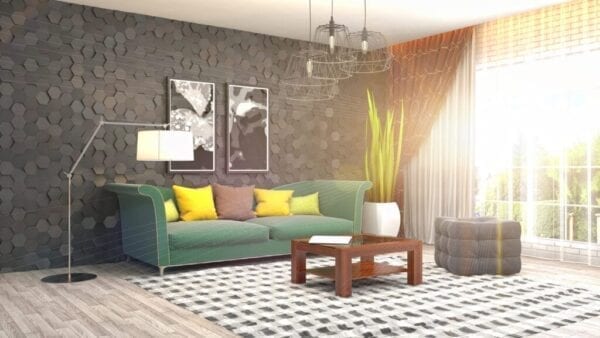 Stockernumber2 / Getty Images
4. Responsibly sourced
Part decor trend, part social movement, people have started thinking about where their rugs are coming from and the impact they're having on the environment. West Elm even rolled out a line of Fair Trade rugs because it wanted to take the guesswork out of the ethical rug buying process.
Thinking about the supply chain that brought your rug to your home is multi-faceted. Beyond ensuring that every person involved in the creation of the rug was justly compensated, there are also environmental factors to consider. This eco-friendly rug buying guide can help. You'll feel that much prouder when you find the perfect rug because you'll know it was responsibly sourced.
In short, we want to help you find the perfect rug for your space. Armed with these 2018 rug trends, you're ready to head ouand start exploring options. Happy hunting!