Designing a Vacation Home: What You Need To Know About Decorating Your Personal Paradise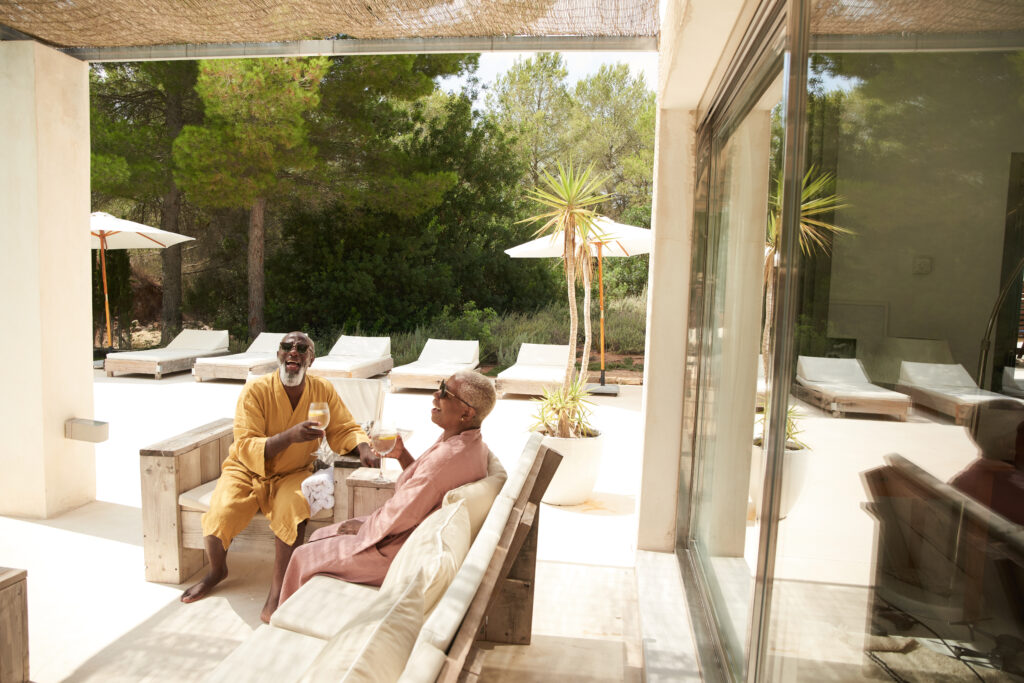 Congratulations, you've just bought a vacation home! Now on to the fun part: the decorating. While the process will be very similar to decorating a primary residence, there are a few things you can do to make your new home feel more like a grand getaway.
Read below to learn our best tips for decorating a vacation home. Keep them in mind as you build your design, and we guarantee you'll end up with a place you and your family can't wait to come back to time and time again.
Consider your location first
Vacations are supposed to be an immersive experience. Think about it, you'd probably have a very different set of expectations for a vacation spent sunbathing on an island than one where you went skiing and spent nights by the fire. In either scenario, details such as the clothes you wear, the food you eat and what you see in your surroundings all add together to give you the feeling you're somehow removed from everyday life.
Décor also plays a part in that. While we're not saying you have to go over the top and make your vacation home look like a parody, your location should play a role in your interior design. At the very least, it should be a consideration.
While you may want to look at other vacation homes in your area for design inspiration, there are a few tried-and-true pairs you can count on. Beachy areas are a natural match for coastal styles while mountainous places always do well with rustic looks.
Think about function
While function should always be a consideration when you're putting the rooms in your home together, it's even more important in a vacation home. Really, it all comes down to one question: Will you be using this property for rental income?
If you'll be renting it out, you may want to keep tenants in mind when it comes to décor. Consider adding more beds than you typically would so you have the ability to host larger parties. You may also want to consider furnishings made of more durable materials, so they can stand up to the wear and tear of frequent use.
However, if the home will be primarily used as an escape for you and your family, you have more freedom to set up the space as you would your primary home. We always recommend leaving at least one guest room since vacation properties are perfect for hosting friends for the weekend. You may also want to be sure to include large living and dining spaces so you have room to entertain.
Add touches of luxury
Let's be honest, the chance to experience a little bit of luxury is the reason why most of us go on vacation in the first place. Whether you have a vacation home you share with renters or you simply have a place where you can go to enjoy time with friends and family, you want to make sure your space feels like a grand escape.
If you're lucky enough to have a big budget, this is the time to go all out. Build each room around materials like real woods, granite and marble pieces. Invest in high-quality furniture that will stand the test of time. Then, be sure to finish off the look with plenty of wall art and accessories.
That said, even if you're working with limited funds, you can still make design decisions that will give your home a luxe feel. Pay special attention to finishes. These days, there are plenty of faux finishes available that can give you a look similar to more costly materials for a fraction of the price. Adding metal accents to the room can also help give it a sense of richness.
Keep it consistent
Consistency is one of the most overlooked secrets of interior design. When done right, it helps your home's aesthetic feel intentionally cohesive. Since it's also a tool favored by professional designers, paying special attention to consistency in your vacation room will help it feel more like a faraway resort.
Where consistency is concerned, color is your secret weapon. You'll want to pick a color palette that can be used throughout the entire property. As always, remember the 10-30-60 rule, but since the colors will be so heavily used, we'd suggest relying on neutral shades and subtle hues that won't seem overwhelming to the eye.
You'll also want to mirror similarities throughout the decorative elements of each room. The items don't have to be identical, but they should mesh together well. Here, your best bet is to pick one decorative style and stick to it. No matter whether your aesthetic falls more toward modern rustic or French country, it will give you a set of guidelines to rely on.
The chance to decorate a vacation home is a rare and exciting opportunity. While it follows the same fundamental process of primary home designs, there's something special about knowing you have the chance to decorate your own great escape. With that in mind, we've given you some of our best tips for designing a vacation home. Keep them in mind as you put together your interiors to create the perfect getaway.
How did you decorate your vacation home? Do you have any tips to add? Share your thoughts with us in the comments below.