How to Fix the Biggest Design Mistake People With Small Apartments Make
asbe / Getty Images
There's no denying that designing small apartments can be tricky. When you're dealing with limited square footage, you do have to scale back your design elements to ensure they work with the available space. But many people take this concept too far — and that's a huge design mistake.
If you're guilty of making this mistake, don't worry. It's much more common than you think, and we're going to help you fix it once and for all. Learn more about how to pick perfectly sized furniture and accessories for your home every single time.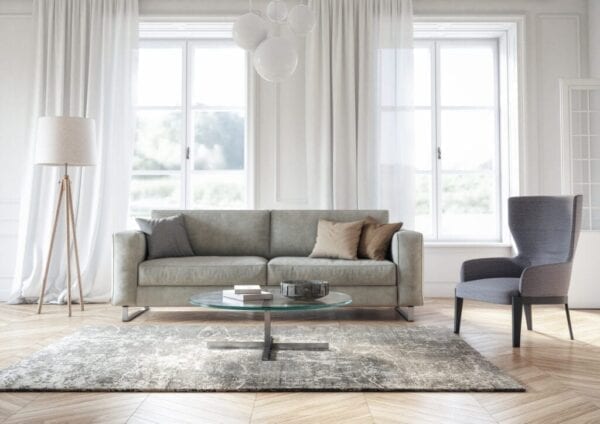 CreativaStudio / Getty Images
The design mistake: Buying furniture too small
Whenever you're dealing with a small apartment, it makes sense to buy furniture that's equally small, right? Actually, not quite. While this idea does make sense to a point, many homeowners make the mistake of taking it too far and buying pieces that are too small.
When you buy items that are too small for the room, rather than making the space look bigger, it can make it look even smaller than it already is. Combining these two things only succeeds in giving the apartment a "dollhouse effect," where tiny furniture ends up swimming in the room without ever really feeling appropriately grounded.
In these situations, it's important to take a middle ground. For that, scale and proportion are your best tools. When utilized correctly, they help you fill your apartment with furniture that is just the right size.
runna10 / Getty Images
Fix #1: Follow the 2/3 rule
Like it or not, buying properly sized furniture is all about getting correct measurements. Even those of us with design experience can't get away with simply eyeballing a piece before purchasing it. That rings doubly true for situations where space is limited.
When thinking about your ideal measurements for furniture, it's important to keep a 2/3 proportion in mind. Start by measuring the room as a whole and work backward from there. For example, ideally, the length of your sofa should take up approximately 2/3 of the closest wall. Then, your coffee table should be around 2/3 as long as the sofa.
This proportion works regardless of which room you're working on at the moment. You should aim to have your bedframe cover around 2/3 of the room, as well as your dining table or any other anchoring piece.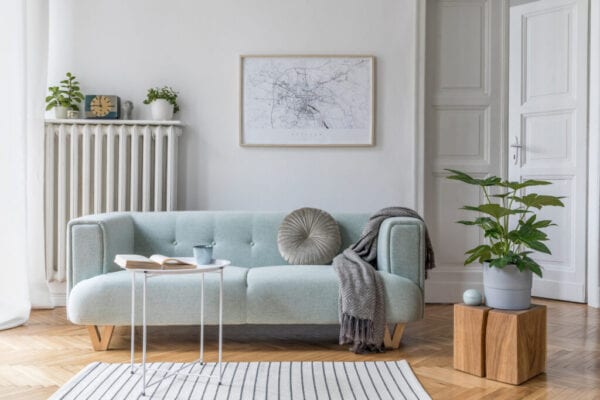 FollowTheFlow / Getty Images
Fix #2: Vary visual weight
Once you've used the 2/3 proportion rule to choose the main furniture for the room, it's time to fill out the space with secondary pieces. Secondary pieces are items like end tables or buffets, anything that coordinates with the main furniture but isn't necessary to make the function of the space perfectly clear.
Where these items are concerned, it's important to make visual weight — or how heavy the item looks like it feels — a priority. Here, variety is key because including too many weighty items makes the room feel top-heavy while using too many airy items leaves it feeling ungrounded.
Take the photo above as an example. It features a good mix of visual weights. Some pieces appear dense and heavy while others don't seem like they would be a struggle to pick up at all. Your end goal should be the same.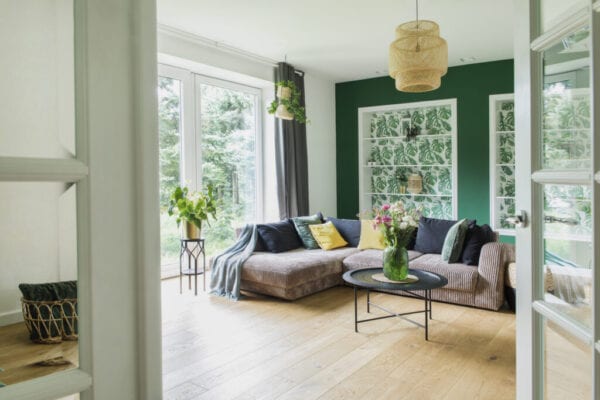 FollowTheFlow / Getty Images
Fix #3: Trust your instincts
After you've purchased all of the design elements you plan to use in the room, your next step is figuring out how to arrange them appropriately. While we're always happy to provide some layout tips, at the end of the day, your own perception is one of the best tools you have at your disposal.
In interior design, perception is your sixth sense. If you've ever rearranged furniture only to take a step back and realize that something feels "off," you know how powerful perception can be. As you're arranging your small apartment, pay close attention to how the arrangements make you feel. If you sense something is amiss, don't be afraid to tweak your design until it feels right to you.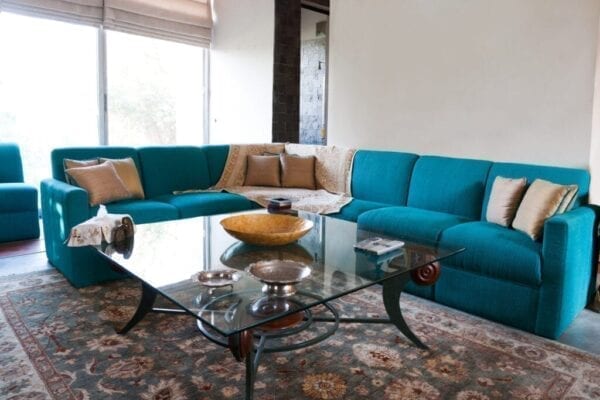 -100rehanphoto / Getty Images
All of us can agree that designing a small apartment comes with its unique set of challenges. On the one hand, the furniture and accessories you choose will probably need to be smaller than average. But, on the other hand, going too small can actually be a design mistake. Keep the tips in the post above close at hand, so you can always be sure to find a happy medium.
Have you ever made this design mistake? Are you ready to fix it? Share your thoughts with us in the comments below.