How to Paint Over Bold Colors Using Fewer Coats
Painting is one of the quickest and easiest ways to update your home. However, depending on the color you're trying to cover, painting might not be quick or easy. Keeping up with the latest color trends can lead to pastels, jewel tones and everything in between - and of course, you need to pick the right paint sheen: flat, eggshell, satin, gloss. But when you're ready to make a change, some colors are notoriously difficult to conceal under fresh paint. How can you paint over bold colors to make sure that new colors take in a few coats and don't bleed through?
Prep work
[caption id="attachment_313611" align="alignnone" width="899"] Ben Akiba/Getty Images[/caption] It's less a matter of what colors are hardest to paint over but more about the transition, according to Jimmy Slattery, senior product manager at
Valspar
. "The more drastic the transition (light to dark, dark to light) the more difficult it can be to get the job done in less coats."If your paint job entails a drastic transition, Slattery recommends that you use a high hiding primer. If you can, get the primer in a tone close to the new color. "Also, vibrant reds, yellows and oranges can struggle to hide no matter what color they're going over," he explains. Slattery recommends applying a light or medium gray tinted primer as this will reduce the number of coats that you'll need. [caption id="attachment_313615" align="alignnone" width="899"]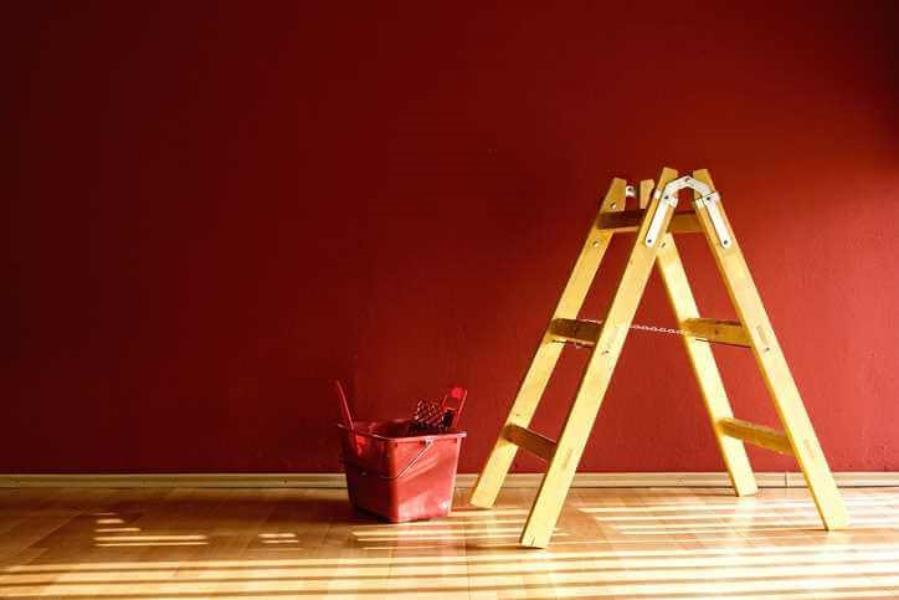 Peter Zvonar/Getty Images[/caption]
The importance of primers
Brian Osterried,
PPG Paints
product marketing manager, agrees that priming is the key to success. This is true when you're trying to cover dark colors with light colors – and he says when trying to cover light colors with dark colors. "When going from black to a light or medium color, a grey or deep base primer is recommended, such as
PPG Paints
SEALGRIP® tinted to grey," he says. "Darker primers allow the lighter hue to cover in less coats and reduce the chance that the dark color will bleed through." [caption id="attachment_313613" align="alignnone" width="899"]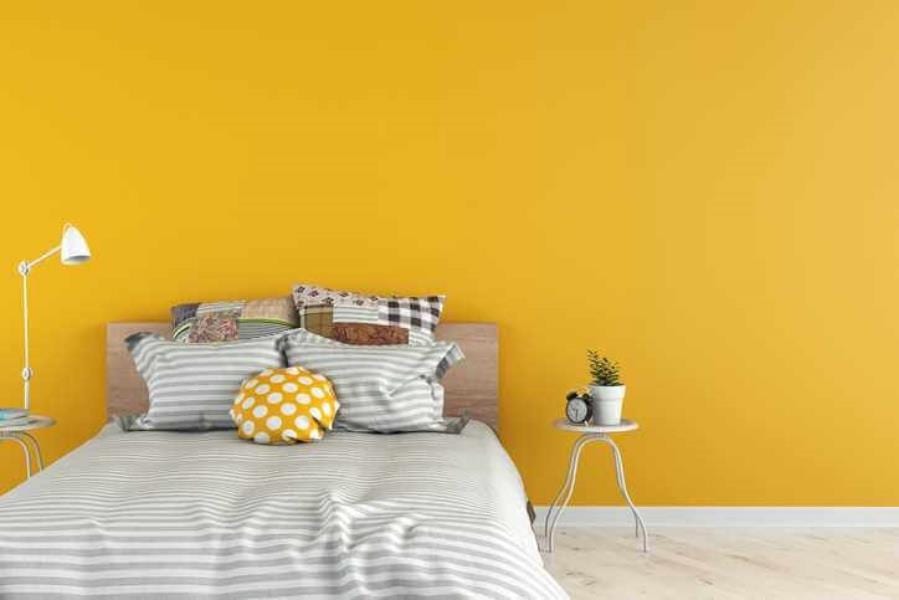 Gladiathor / Getty Images[/caption] Tina Nokes, co-owner of
Five Star Painting
 in Loudoun County, VA, adds that "Many people try to skip the primer step thinking that 2 topcoats will do the job." However, she says you can prime now or prime later.  "A primer will ensure that you don't have to go back and prime after two top coats, or you may end up applying a third and fourth coat of paint for adequate coverage when the finished result is not what you hoped."Nokes recommends using a high-quality stain-blocking primer. "This will keep dark paint colors from seeping through the fresh topcoat," she explains. "Applying paint primer will also allow for no more than two coats of coverage, enhance the paint's adhesion, and minimize the chance of the finish appearing streaky and uneven." However, even with a primer, Nokes says that one coat of paint is rarely enough - especially to cover the
most stylish color of the year
. "Two coats are almost always required after using primer to assure even coverage and no flashing of the old color."She agrees that the primer should be tinted a grey color – or similar to the topcoat that you plan to use.
Quality products matter
[caption id="attachment_313612" align="alignnone" width="787"]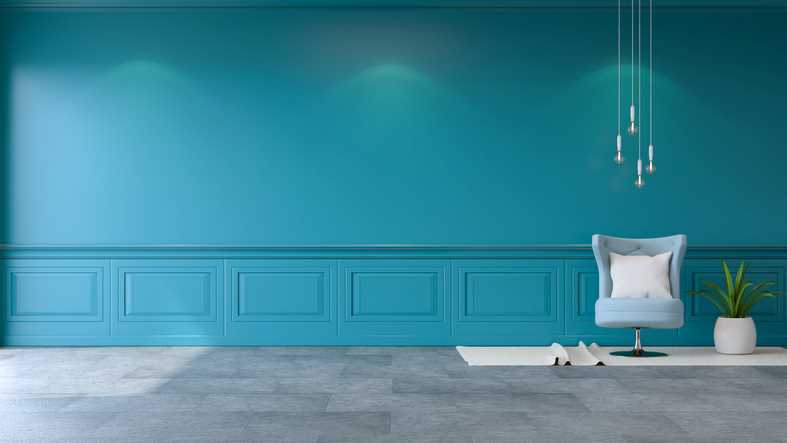 Wachirawut Priamphimai/EyeEm/Getty Images[/caption] While it's important to use a high-quality primer, this doesn't mean that you can skimp on the other materials. "Aside from the surface you're painting and the previous coating underneath it, the biggest factor when it comes to repainting over a colored surface is the product you choose to use when repainting, " says Osterried.That might sound like just a sales pitch, but Nokes agrees. She says that a higher quality paint does a better job of covering dark walls because it contains greater levels of binders and pigments. "And these binders and pigments are necessary for hiding difficult colors and boosting coverage." If you use lower cost paints, Nokes warns that they may not provide the coverage you need. This could result in your walls needing more than two coats after the primer has been applied.Using top-tier tools is also important. "Use high-quality rollers and paint bushes to make your painting project easier and more efficient," Nokes says. "These tools deliver the paint in a smoother, thicker coat, which works to conceal the dark color."
Final Tips
[caption id="attachment_313614" align="alignnone" width="1024"]
Paint Over Image: Paolo De Santis/EyeEm/Getty Images[/caption] Before you apply the primer, be sure to prep your walls. "Fill in nail holes and sand through rough spots to make sure the surface is smooth and free of structural problems," Nokes advises.  "To ensure a perfect surface, wash the walls with a solution comprised of mild dish detergent and warm water to remove dirt." She also recommends using a drywall pole sander. "This will break down the paint color, and increase adhesion," Nokes explains.In addition, she recommends that you cut and roll while keeping a wet edge. "This keeps the new color coverage consistent and assures that the cut lines won't show up on thwall."