Awesome Vintage Campers and Camper Van Decor for Your Next Road Trip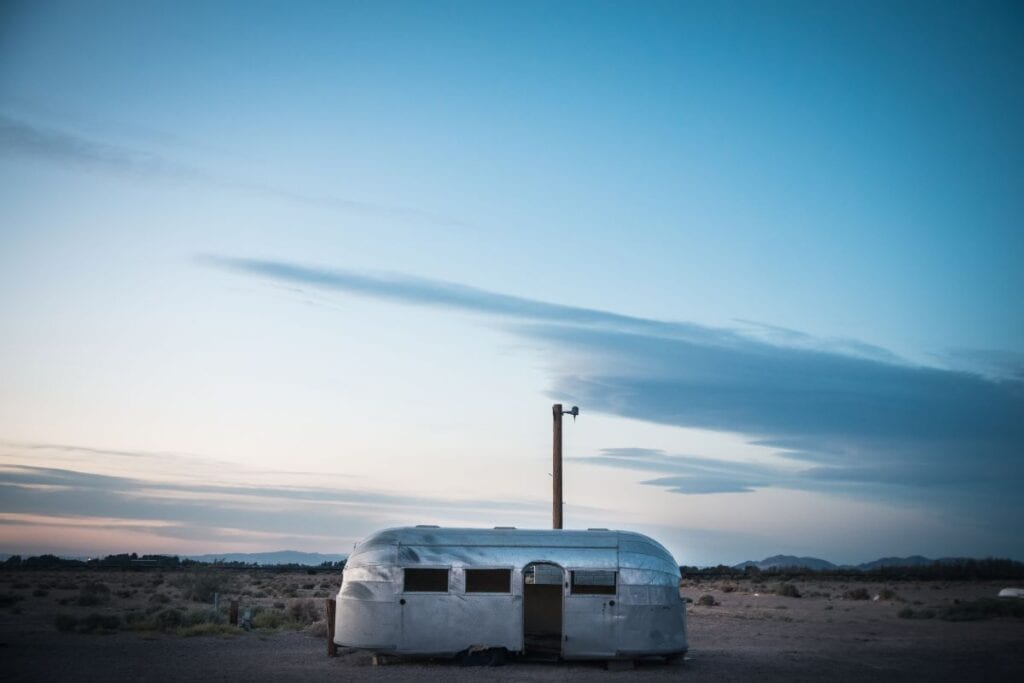 Why not camp out or road trip this summer in one of the coolest vintage campers around? Airstream camper vans are hot and can still be found for a good bargain if you're willing to put in a little work — and even add some stylish camper van decor.
An Airstream looks like a silver bullet and was first introduced in 1936. But it took a good 20 to 30 years before it reached its peak of popularity in the late '50s and '60s.
Enthusiasts have been collecting these vintage campers for some time now and refurbishing the interiors to function for the 21st century. Nowadays, camper vans are used for "glamping," as mobile offices, a guest house in the backyard or even an Airbnb rental. Those who love the tiny house movement will appreciate the vibe of these tiny homes on wheels.
Here are some of the coolest camper van interior remodels that transform vintage campers into the ultimate contemporary road trip trailer.
Vintage Trailers
Colorful textiles give this renovated camper van interior a cheerful and retro feel.
The interior has been updated, but still keeps its seventies design inspiration.
Retro Colors for a Vintage Look
Teal accents create a bright, uplifting interior.
A multi-functional camper countertop and workspace area.
Vintage Campers as Mobile Offices and Work Spaces
The workspace interior is bright invigorating with natural light.
The bedroom area was converted into an inviting conference room with wrap-around seating.
A Rustic-Chic Camper Interior
Reclaimed wood walls give the polished interior a warm, organic feel.
Bright and Modern Vintage Campers
String lights add a homey feel to the interior.
Which one of these vintage campers is your favorite and where would you take it this summer?