Defining a Style Series: What Is Art Deco Design? A Study in Opulence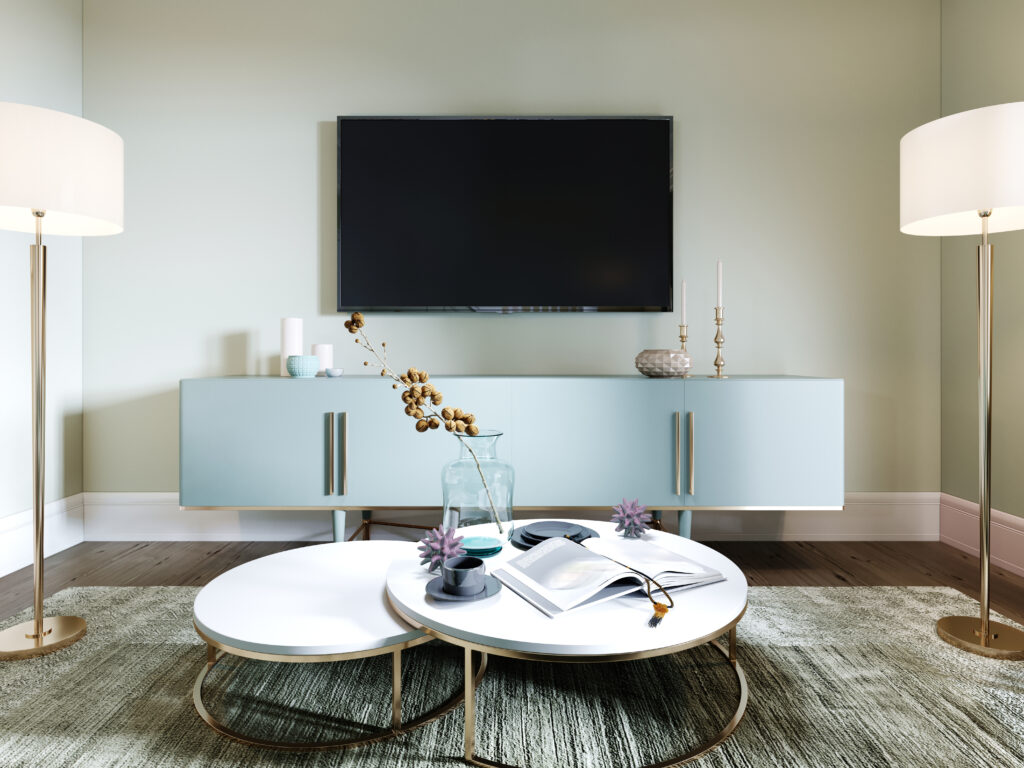 Are you a big fan of "The Great Gatsby"? Do you dream of the Roaring Twenties, complete with flapper dresses, swing dancing and everything in between? Then, you'll love this installment of our Defining a Style Series. This time, we're tackling Art Deco design.Art Deco refers to the period of design that came into being between the two world wars. That time in history was characterized by previously unseen levels of technological innovation, as well as a strong commitment to self-expression. Details of both can be clearly seen in Art Deco interiors.If these features fit well with your personal sense of style, read on. We'll show you how to create an Art Deco look that stays true to the original style, yet feels appropriate for the 21st century. With our tips, you'll be able to achieve an effortless blend of past and present.
Embrace bold color
Art Deco design is not for the faint of heart. Opulence is the keyword that drove most of the movement's aesthetic choices and it can be seen throughout every aspect of this style, including the color palettes.When choosing hues for these spaces, there are two distinct routes you can take. The first is a relatively neutral approach. However, instead of focusing on subtle shades of your favorite neutrals, opt for saturated versions. Build the look around creamy whites, chocolate browns and heavy blacks. Then, finish with bold accent colors.The second option is far less restrained. Some Art Deco spaces feature walls, furniture, floor coverings and accessories all decked out in rich shades. In particular, deep yellow, reds, greens and blues are indicative of the period. To pull this look off, limit yourself to three or four shades and incorporate them in varying degrees throughout the room.
Choose shapely furniture
Elegant shapes are an important component of Art Deco style. Most often, this is shown through the furniture used to fill a space. This aesthetic's signature style hinges on incorporating pieces that set a curvy body on top of angled legs.When choosing furniture for a room, the scale is always a consideration. In design parlance, this term refers to the physical height and weight of each piece, as well as how much visual weight it brings to the space. In other, more modern forms of design (Nordic design, for example) there's an emphasis on choosing slight furniture to create a more minimalist design. However, Art Deco's retro vibe embraces weighty, almost oversized pieces. Don't be afraid to choose the scale that works best for you.In addition to scale, finish is also worth noting. Since Art Deco design revolves around luxury, it's not uncommon to see furniture that has an ultra-shiny finish. Look for pieces that have been topped with mirrors or accented with polished metals.
Add geometric patterns
A bold, geometric pattern is practically a must-have element in any Art Deco room. The fascination with these designs is thought to have come about as a counterpoint to the lines used in Art Noveau, a previously popular aesthetic. Where Art Noveau's patterns are notoriously intricate and floral, these lines are much simpler and more forthright.If you're looking to really make a statement, these patterns make excellent details on a floor, as pictured above, on in a kitchen backsplash. If you're not ready to make such a permanent choice, textiles are another natural choice. Think about adding one of these patterns into the room through a rug, a blanket or some throw pillows. You could also layer one or two of these options to give the room a particularly luxe feel.
Focus on period-appropriate accessories
As always, accessories are what truly cements a room's sense of style. For those trying to create an Art Deco look, success is all about sourcing design elements that will bring viewers back to the 1920s and 1930s. Popular themes of that era included nude female figures, animals, foliage and sun rays. Additionally, artifacts from other cultures were also in fashion, especially those of Native American and Egyptian heritage.You could also look for particular materials to drive home a room's Art Deco feel. Natural elements like jade, ivory, obsidian and rock crystal were in vogue at the time, as were chrome and silver finishes. For best results, focus on pieces — especially mirrors, lamps and wall art — that combine two or more of these details.
Art Deco design is a blast from the past. While this style has roots in the 1920s and 1930s, that doesn't mean it's too old fashioned for today's interiors. In fact, its commitment to boldness and self-expression makes it a perfect fit for modern life. Use the tips in this post to help you use Art Deco inspiration to create a truly contemporary look.What do you think of Art Deco design? Will it be at the top of your list when your next remodel rolls around? Let us know in the comments below.