Review: The Top 5 Long-Distance Moving Companies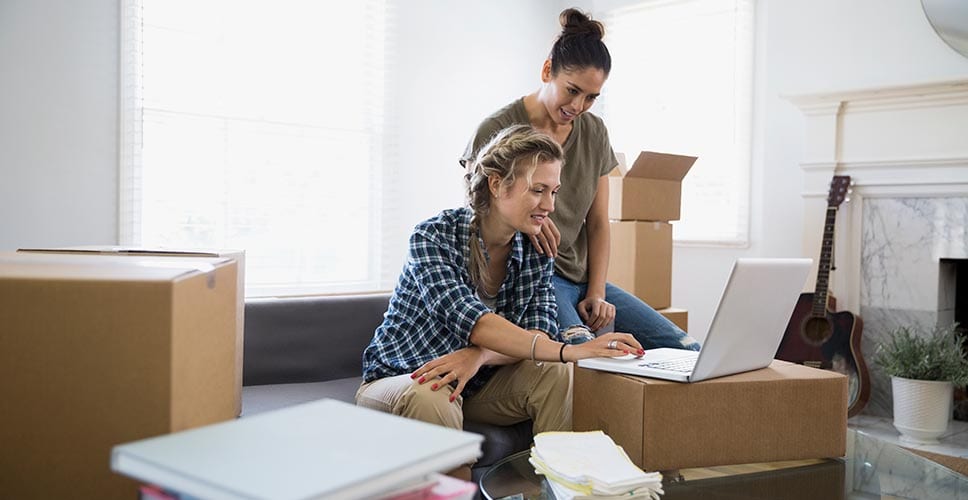 Hiring a mover can be a long and tedious process. It usually involves getting quotes from several different moving companies, scheduling an in-home estimate, and then comparing those estimates and the services included to pick the best one.
But often, after all that, it's hard to know how the companies compare beyond the price.
MYMOVE analysts recently studied almost 100 national moving companies to judge their quality, safety, customer satisfaction, and responsiveness. Here's a look at how the top 5 moving companies compare:
Top 5 Moving Companies
| Company | Atlas Van Lines | United Van Lines | Wheaton Van Lines | NorthStar Moving Company | Stevens Worldwide Van Lines |
| --- | --- | --- | --- | --- | --- |
| Fleet Size | 2,917 | 5,221 | 1,052 | 19 | 390 |
| Aggregate Reviews Score | 2.89 | 2.23 | 2.29 | 4.77 | 2.64 |
| Number of Crashes Per Vehicle | 0.04 | 0.02 | 0.02 | .32 | 0.04 |
| Inspections with Violations | 1,442 | 1,697 | 543 | 26 | 304 |
| FMSCA Complaints | 55 | 83 | 15 | 1 | 22 |
| MYMOVE Rank | 1 | 2 | 3 | 4 | 5 |
After eliminating nearly three-quarters of the 98 companies reviewed, analysts ranked the final list of 27 best long-distance moving companies.
Key Takeaways
Most of the highest ranked companies tend to be larger and have more vehicles in their fleet.
More companies at the top had useful information for customers, such as a section of frequently asked questions, a clear and easy-to-find description of services, physical locations listed on site, and a clear payment structure online.
The best moving companies tended to respond faster to online quote requests. Many of the lower ranked companies didn't respond at all.
When it comes to all-around excellence, data show these companies were the best. Interstate moving companies sometimes accrue a bad reputation online, so when you start your search, keep these companies in mind.
Pro Tip: There are a number of questions you should ask your moving company when requesting a quote. Be thorough now, and save yourself the headache later.
Methodology
We began with 98 interstate moving companies and eliminated those that weren't certified with the Federal Motor Carrier Safety Administration for household moves.
Our study also eliminated brokers, agents of larger moving companies, and those that don't offer nationwide services.
The final ranking of the 27 top moving companies was based on a MYMOVE score, calculated this way:
Customer reviews — weight varied:
Customer reviews were aggregated from the Better Business Bureau, Yelp, Google, and mymovingreviews.com. The weight of review data varied based on the number of total reviews and on each company's fleet size.
The remaining score was weighted as follows:
60% – Quality and Accessibility. Analysts studied each moving company's website to judge whether we could answer "yes" to 19 questions about the company. This included how much information is available on the companies' websites, the services they offer, and how responsive they are.
10% – Safety Inspection. This data point accounted for the percentage of inspections that resulted in a violation.
10% – Safe Driving. The driving record metric takes into account the number of vehicle crashes each company had, adjusted for the fleet size.
10% – Customer Satisfaction. Consumers can report complaints to the Federal Motor Carrier Safety Administration. Those companies with more complaints per vehicle were ranked lower.
10% – Contact time. This takes into account the amount of time it took for each company to respond to an online quote request.
---