U-Pack Moving: Everything You Need to Know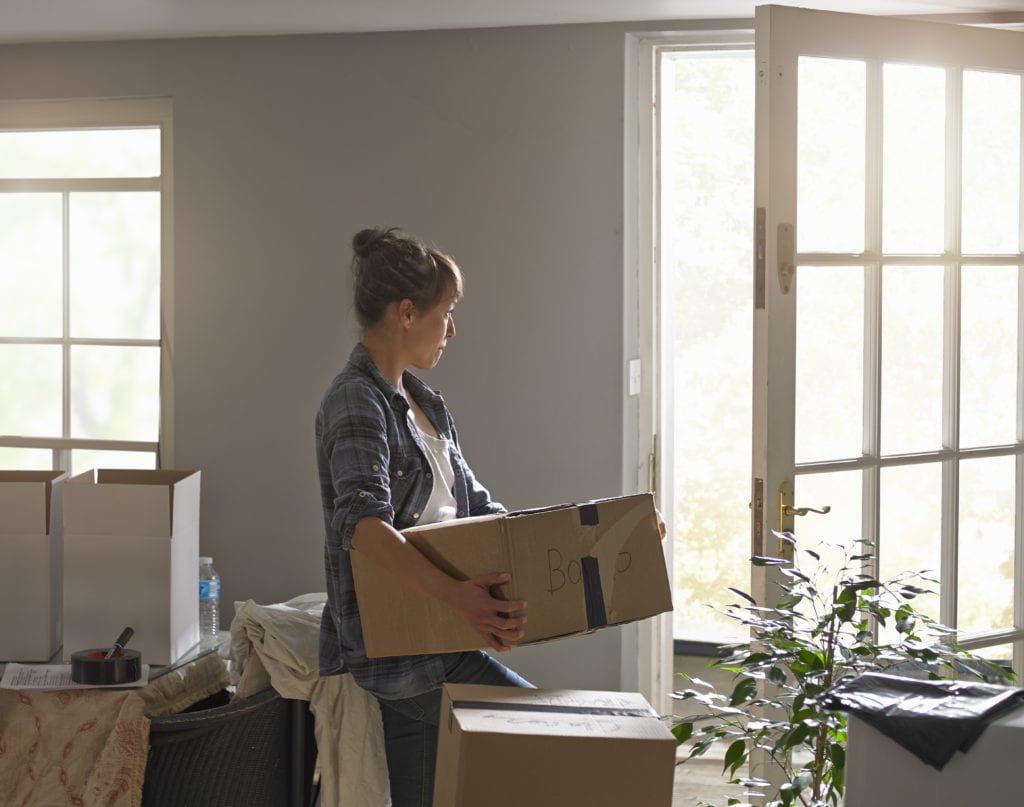 How U-Pack moving containers work
Moving container companies like U-Pack are changing the way people move and store items. You do the packing and U-Pack does the driving. Choose between a ReloCube (a portable, small moving container) or trailer, and decide on delivery. After receipt, you'll have three business days to fill it up. Unused ReloCubes get carted away, free. A professional driver takes your things to your new home or their storage facility.
The costs for the U-Pack "you pack, we drive" model are comparable to moving trucks. But in this case, you don't have to get behind the wheel. U-Pack pricing is up-front and getting a quote is fast. You can even research and complete your entire transaction online.
How much does it cost to rent a U-Pack moving container?
Renting a storage container from U-Pack is simple. Plug in your destination online, via zip code or city and state, for instant pricing. (But be aware that ReloCubes aren't available in all areas.) The number and size of the units, your locations, and storage needs will affect your price.
Book your container without a deposit. Unlike some moving companies, your original quote and bill will match, even if you opted for extras.
Once U-Pack receives your trailer, you will be billed every 30 days from that point. U-Pack won't punish you for extra, unused containers either: The moving service will pick them up free. Only pay for the space you use. Delivery of your filled containers is built into your price.
For storage-only options, you will need to look elsewhere. U-Pack moving is for long-distance hauls only. Here are two sample moves to give you an idea of cost:
13-foot trailer:
From Indianapolis, IN 46227 to Charlotte, NC 28269 (about 580 miles)
Transit time of 6-8 business days
Door-to-door delivery
Quote: $1,684
Two ReloCube containers:
From Portland, OR 97220 to Reno, NV 89501 (about 540 miles)
Transit time of 2-4 business days
Door-to-door delivery
Quote: $1,684
Understanding your U-Pack quote
U-Pack doesn't require a deposit. And if you reserve more ReloCube storage containers than you need, those unused extras won't cost you. U-Pack picks them up free of charge. Check out both container options (trailers and ReloCubes) to find the best deal.
How does U-Pack figure your cost? U-Pack considers your moving distance, your home address, home size, and your destination. Add more days if you need them, but prorated terms aren't available. You have 30 days to load, transport, and unload your cube. Whatever days you have left after transport, you can use for storage.
Long-distance movers can receive a quote and reserve a storage container online or via phone. Low-mileage, local moves should look elsewhere. U-Pack specializes in cross-country moves.
Breaking down U-Pack's fees
U-Pack is up-front and transparent about pricing. Your UPack moving quote includes any extra items you wanted, like additional days or extra liability insurance, from the reservation process.
Cancellation fee. Cancel within a week of your move and you'll net a $50 fee. Cancel the same day as your reserved move and you'll pay a $150 cancellation fee.
Extra liability insurance coverage. U-Pack covers your goods from the start, but for extra peace of mind, you can up your coverage. You'll pay $75, $125, or $175 for increased trailer or ReloCube coverage.
Guaranteed delivery. If you don't want to wait for your things, you can pay more to guarantee delivery on your terms.
More about U-Pack's insurance options
U-Pack provides two kinds of liability coverage free. The first policy, catastrophic liability, covers $3.00 per pound per piece with a $60,000 maximum per trailer and $7,500 for each ReloCube. This policy kicks in in case of trailer accident, theft, trailer tipping, or a trailer fire.
The other policy covers lost or damaged items due to a carrier's irresponsibility and covers items at $.10 a pound per piece. Nab extra coverage through U-Pack.
What size U-Pack container do I need?
U-Pack offers two container sizes. Use the U-Pack Space Estimator Tool to determine how your things will fit.
| Container Type | Size | Material | Capacity | Max Weight Limit |
| --- | --- | --- | --- | --- |
| ReloCube container | 70" x 82" x 93" | Weatherproof metal | Single room storage | 2,500 pounds |
| Trailer | 324" x 96" x 108" | Weatherproof metal | 3-4 bedroom home | 12,600 pounds |
U-Pack: The pros and cons
U-Pack is a convenient way to move from here to there. Judge at a glance if U-Pack meets your moving needs.
The advantages of renting a moving container through U-Pack
Skip the hassle of driving a large moving truck and towing your vehicle. Professional movers will grab your storage container and move it for you.
Pack on your terms. Avoid the large fees of DIY moving truck companies. U-Pack gives you time to load and unload your trailer or ReloCube.
Ground-level ReloCubes make moving easier on your back. Its compact size fits in smaller places, like a parking lot.
The disadvantages of renting a moving container through U-Pack
Local movers are out of luck. U-Pack deals in long-distance and cross-country moves.
U-Pack doesn't always save money. Extra options, like additional insurance and pro movers, make costs rise fast.
Finding current specials online is tricky. Call and speak with customer service or enter in your email for money-saving offers.
U-Pack reviews
TrustPilot U-Pack reviews complain of broken items and a lack of communication between U-Pack and the moving truck company. Multiple customers warn of furniture breakage and rough handling, earning the company 2-star rating (out of 5). You can compare those TrustPilot reviews to competitor moving container company PODS, which received a 4-star (out of five) rating.
The low U-Pack reviews could be due to inexperience packing a household for a long-term move and for storage. Some people may have skimped on moving packing materials and shoved too many things in too tight a space.
What are moving containers?
Moving used to involve two choices: you pack and haul your things or pay someone else to move them for you. But paying professional movers to pack your household is expensive. U-Pack takes a different approach. You do the packing and they drop off the trailer (or ReloCube) of your choice.
Load up the container or pay an additional fee for professional U-Pack movers. Store your filled containers in a safe U-Pack location or arrange for drop-off. You don't have to worry about driving a bulky moving truck.
Frequently Asked Questions
How much does U-Pack cost?
U-Pack claims they have similar costs to do-it-yourself truck rentals. Learn what your move and storage will cost by calling (855) 707-1499.
Is U-Pack better than PODS?
In the battle of U-Pack vs PODS, not eating the cost of extra units is a nice bonus. But, PODS does handle short-term moves, which U-Pack won't.
Which moving container company is right for me?
Each company offers different perks and promotions. Cross-country moves may be best with U-Pack, whereas PODS' different sizes are great for general storage.
Can I purchase moving supplies through U-Pack?
Yes. U-Pack offers free shipping on moving supplies. If you don't open the six packages of packing tape or use the five extra furniture covers you bought "just in case," send it back to U-Pack for a refund (minus shipping costs).
Is storage included in my quote?
No. You will receive thirty days to load your container. Storage costs vary by the container, length of storage, and where it's going to be held.
---