United Van Lines: Moving Services, Prices, and Reviews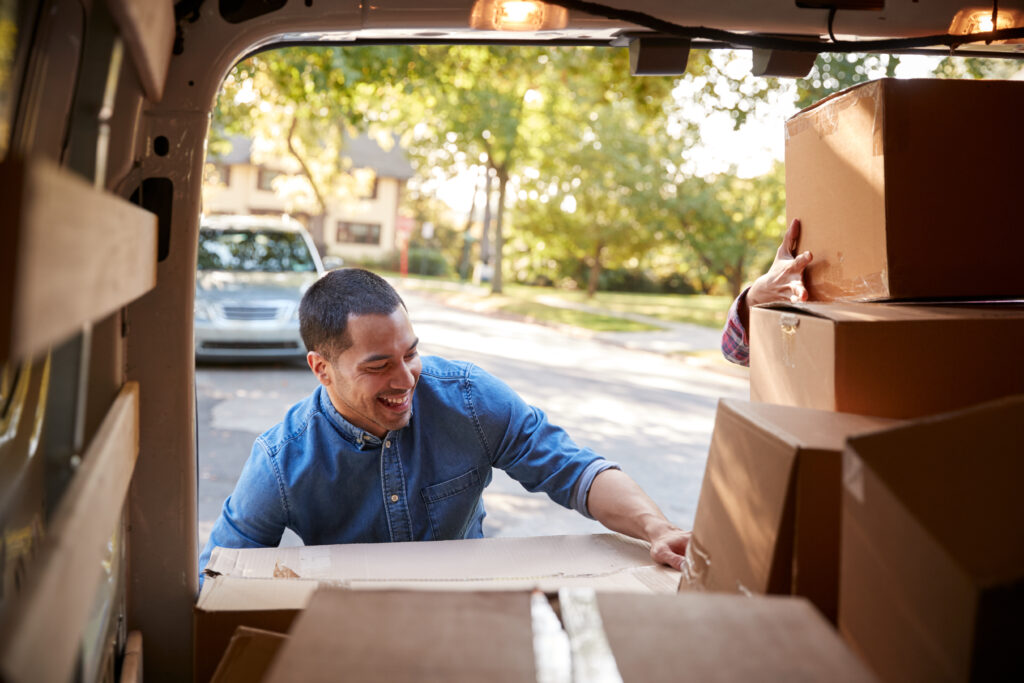 A quick look at United Van Lines
United Van Lines is a full-service moving company that offers long-distance and local moving services across the United States. With a history dating back to 1928, the company has a solid reputation as one of the top moving companies in the country. United Van Lines moving services can be pricier than those of competitors, but the company offers top-notch insurance coverage.
In addition to local and interstate moves, United Van Lines can also help with international moves, car shipping, packing, and cleaning services. United Van Lines is a freight forwarder, which means it works with independent companies that act as agents that comply with the company's standards and requirements. The moving company owns a fleet of 3,968 trailers, 3,238 tractors, and 1,009 trucks.
United Van Lines offers these services
How much does United Van Lines moving help cost?
If you're gathering quotes from companies for your upcoming move, you should know that United Van Lines doesn't offer instant online quotes. Instead, you'll have to either schedule an in-person walkthrough or a virtual walkthrough via video. While this may seem like an inconvenience, the upside is that United Van Lines will provide you with an accurate quote that won't change unexpectedly — unless you add additional items to your move at the last minute.
According to Consumer Affairs, a United Van Lines long-distance move costs, on average, about $4,000 for an apartment dweller. Moving the contents of a single-family home across state lines costs, on average, $7,750. Local moves cost considerably less, averaging around $2,250 for a "large move with packing services."
What impacts your United Van Lines quote?
Typically, an instant online moving quote will only be an estimate that's based on the size of your home and the typical amount of contents associated with it. But because United Van Lines requires a more detailed accounting of your items before issuing a quote, you can expect it to stay roughly the same. If you choose a binding estimate, the quote will be firm. The actual price of your move will be based on a few factors, including the weight of your contents, total distance, seasonality, and any additional services.
When you receive your quote from United Van Lines, keep in mind what is included. The quoted price includes the scheduling of your move, loading, unloading, transport, furniture placement, and disassembly/reassembly of standard beds. The price also includes moving appliances, but not connecting or disconnecting them. Perhaps most importantly, the quote includes Full Value Protection of your belongings (more on that below).
But take note of what's not included. The quote does not cover packing, unpacking, storage, or debris removal. United Van Lines will arrange these services if you need them for an additional cost.
What kind of insurance does United Van Lines offer?
Full Value Protection is included with every United Van Lines quote. The protection plan is designed to compensate you if any of your items are broken or destroyed during the move. United Van Lines will arrange for repairs on any items that can be fixed and will replace items that can't be repaired up to a minimum amount that you declared.
The standard valuation items for the Full Value Protection plan is based on a rate of $6 per pound. If you opt-out of the plan, your belongings are only covered at a rate of 60 cents per pound (which is the minimum required by law). For items valued at more than $100 a pound (such as artwork, jewelry, collector's items, etc.), United Van Line asks that you record each item and its value on a High-Value Inventory Form. If a valuable item isn't listed on the form, it's only eligible for the standard $6 valuation.
How to save money with United Van Lines
United Van Lines doesn't currently have any promotional offers listed on its website, but it does offer some advice for reducing your costs. When it comes to scheduling your move, keep in mind that certain times of the year, times of the month, and days of the week can contribute to the cost of your move. The busier the time of year, the more expensive the move will be. For example, moving during the end of the month is often more expensive than the rest of the month. Also, moving during the summer (May-September), is more expensive than other times of the year. If your move date is flexible, talk with your agent about finding the most affordable dates available.
Another way to save money is to pack your items yourself. Remember that packing and unpacking services are extra, so if you want to reduce the cost of your move, you can do it yourself. Thankfully United Van Lines provides a lot of free advice on how to pack like an expert so you can make sure your items are secure in transit.
United Van Lines: The pros and cons
Pros
Cons

Accurate quotes
Full Value Protection plan included with the quote
You can track your shipment online

Higher cost than other movers
Works with independent companies to complete moves
Has mixed reviews
United Van Lines reviews
United Van Lines has low average reviews on various sites. Consumer Affairs users give United Van Lines just over one star on average. Better Business Bureau users give UniGroup (United Van Lines' parent company) just over one star, as well. Yelp users give the company two stars on average. Many negative reviews complain about scheduling, handling of items, and broken goods.
On the other hand, there are plenty of positive reviews that praise the company's professionalism and care in packing. You can find reviews by location on the United Van Lines website as well; those reviews tend to be mostly positive.
According to complaints lodged against the company via the Federal Motor Carrier Safety Administration, the company had a total of 27 complaints in 2018 and 15 complaints in 2019. Most complaints were over loss, damage, and claim settlement. However, both categories saw declines in the number of complaints from 2018 to 2019.
The bottom line
United Van Lines will provide you with an accurate estimate for your move, although it may be on the pricier end compared to other companies. However, the company offers a wide range of services that can help make your move easier. Service may vary by location based on reviews.
Frequently asked questions
How much does it cost to move with United Van Lines? 
According to ConsumerAffairs, moving with United Van Lines can cost between $4,000 to more than $7,000 for an interstate move. Local moves typically cost $2,250 and under.
Does United Van Lines offer moves nationwide? 
Yes, United Van Lines offers moving services nationwide, as well as internationally.
Is United Van Lines expensive? 
United Van Lines is on the more expensive end of the spectrum when it comes to movers. A typical move costs between $4,000 and $7,000. Compare that with the average industry range for long-distance moves of $2,000 to $5,000.
---