Extra Space Storage: Everything You Need to Know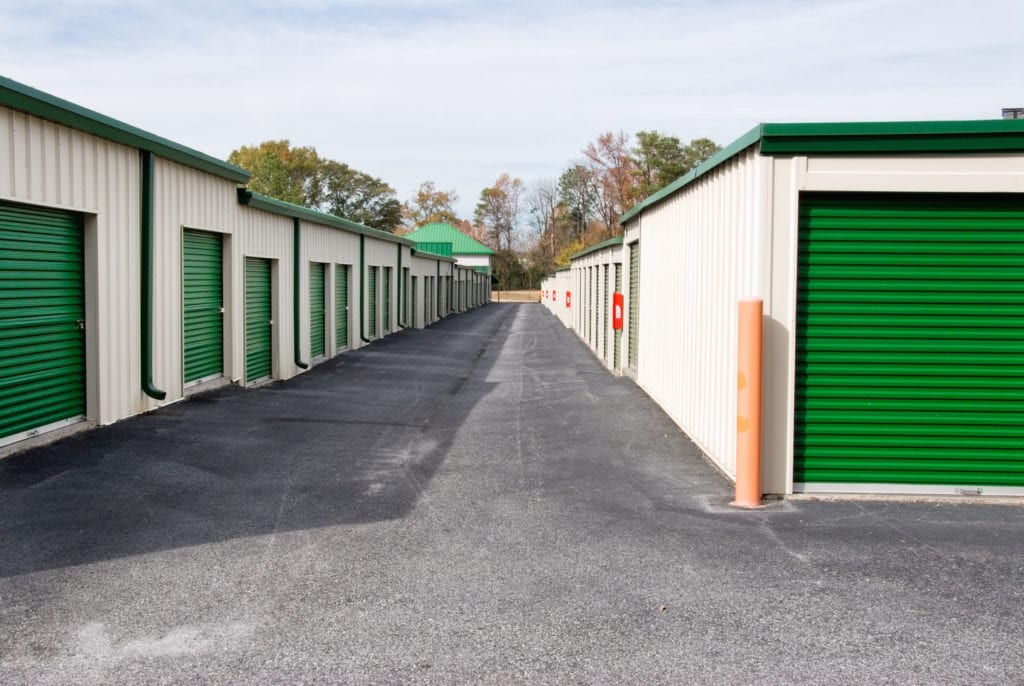 Understanding Extra Space Storage
When you need space to store your belongings when moving, you have options. Extra Space Storage is the nation's second-largest self-store company, with properties spanning 38 states. Like other companies, storage units differ by location and units come in a wide variety of sizes.
Availability and pricing vary by the location and the size of your unit. If you choose a climate-controlled space or need to purchase a separate insurance policy, you'll shell out even more. Look for special deals like half off the first month's rent or one-month free rent to help you save.
How much does it cost to rent Extra Space Storage storage units?
Storage units run a huge range of prices. In large, urban areas, the extra space you crave comes at a premium, and it's not unusual for storage units located within the same city to have different price tiers. If you don't need frequent access to your stuff, consider including units outside your city for more economical options.
It's not uncommon for basic 10×20 storage units to run around $100–$150/month. Closet-sized units can be rented for about $40/month (and as low as $20/month in more rural areas).
To give you an idea of location-specific pricing, consider Austin, Texas. In Austin, a basic 5×5 storage unit starts at $55/month. Prices jump up to $78/month for an indoor climate-controlled unit. Specialized units, like indoor boat storage, run hundreds of bucks a month. Online reservations may bring down the price.
You can sometimes save money by committing to a long-term lease and paying the total upfront. New customer deals can help you save a little extra cash too.
Understanding your Extra Space Storage quote
Do your items need climate control? Are you packing up items from your garage (including a car)? Do you need easy access to your stored items? Are you storing specialty items, like wine or a vehicle? All of these answers and more will contribute to your Extra Space Storage cost quote.
If you don't bring your own lock, or if you need packing materials or other items, you'll incur extra costs. The on-site office carries necessary moving supplies like boxes and packing tape.
Insurance is mandatory. If your provider doesn't cover storage units, you'll need to seek out additional insurance or buy a package through the facility. The IAT (International ACH Transactions) policy available through Extra Space Storage offers $2,000 to $10,000 of insurance coverage on your belongings for $11-$47/month. Your total costs depend on your unit.
More about Extra Space Storage security
Site security is different between facilities. One establishment may have 24-hour video surveillance, electronic gate access, and restricted floor access. A downtown location might go further with a property manager and alarmed units.
Most of the properties have at least a manager on-site. You can take a tour and ask questions to learn how a particular location keeps your valuables safe. If you do decide on a unit, bring your own cylinder or sturdy disc lock to save on costs.
What size Extra Space Storage unit do I need?
How much are you planning to store? Consider your room and the number of moving boxes or heavy pieces of furniture you want to tuck away. Use the Extra Space Storage size guide to hone in on the best option for you.
| | | | | | | |
| --- | --- | --- | --- | --- | --- | --- |
| 5×5 | 5×10 | 10×10 | 10×15 | 10×20 | 10×25 | 10×30 |
| Small Closet | Small Room | Large Room | 3 Bedrooms | 2-Bedroom House | 3-Bedroom House | 3-5 Bedroom House |
Can I store my vehicle in an Extra Space Storage unit?
Extra Space Storage accepts working vehicles. Choose indoor or outdoor storage, and if you'd prefer a covered or uncovered space. You're permitted to stow your motorcycles, trailers, boats, RVs, campers, or cars.
Extra Space Storage: The pros and cons
It pays to check out multiple locations in your area. Since each storage business is different, you'll get the best feel for your options with an in-person tour.
The advantages of renting a storage unit through Extra Space Storage
Electronic gate access, on-site managers, 24-hour video surveillance, and floor-specific access are a few of the sleek security measures offered by some locations.
If your insurance won't cover your items, it's convenient to purchase a policy through Extra Space Storage.
Specialized units (like those for storing fine wine) feature first-floor access, rolling stairs, climate control, and low lighting to better preserve any collection.
The disadvantages of renting a storage unit through Extra Space Storage
Your rental rate could increase over time. Extra Space Storage doesn't guarantee your original monthly rate during the life of your rental.
Some locations have specific hours. You won't be able to access your things unless it's within the site's posted business hours.
Security measures are different across locations. You'll need to check out the safety features of a specific location.
You must give fifteen days' written notice when you are ready to haul your moving boxes and furniture out of the unit.
Extra Space Storage reviews
Consumer Affairs reviews show average-to-poor satisfaction in the consistency of this storage chain, netting 3/5 in overall satisfaction. Customers cite random and frequent rent increases with little justification at locations nationwide. Some customers mention being unable to access storage units during the regular hours when the gate should be open.
Since managers control each facility, each business will operate a different way. Be aware that some locations report higher satisfaction rates than others.
Frequently Asked Questions
Does Extra Space Storage require you to have insurance?
Yes, you'll need insurance to rent from this company. Bring proof of insurance or buy a policy in the office.
How much does Extra Space Storage cost?
You can expect to pay anywhere from $40 up into the hundreds. The larger your moving storage needs, and the more finicky your items, the more you'll spend.
What items aren't allowed in an Extra Space Storage unit?
Keep your food, firearms, car batteries, propane tanks, drugs, and clunker vehicles elsewhere. These items aren't allowed. Prohibited items will violate your insurance policy and could result in your eviction.
How long of a lease do I need to sign for an Extra Space Storage unit?
Leases run on a month-to-month cycle. If you need a longer lease, you will prepay the full amount for the year.
Do I need to bring my own security lock?
Yes, bring your own heavy disc or cylinder lock. Opt for a high-quality lock to ensure the safety of your things.
Which storage unit company is right for me?
Look for a unit that checks all or most of your boxes. Consider safety features, cost, ease of access, and current money-saving promotions.
What do I need to bring with me to get a storage unit?
If you are using your own insurance, you'll need a copy of your policy. Bring your state ID or driver's license and your lock too.
---