CubeSmart Storage Units: Prices and Reviews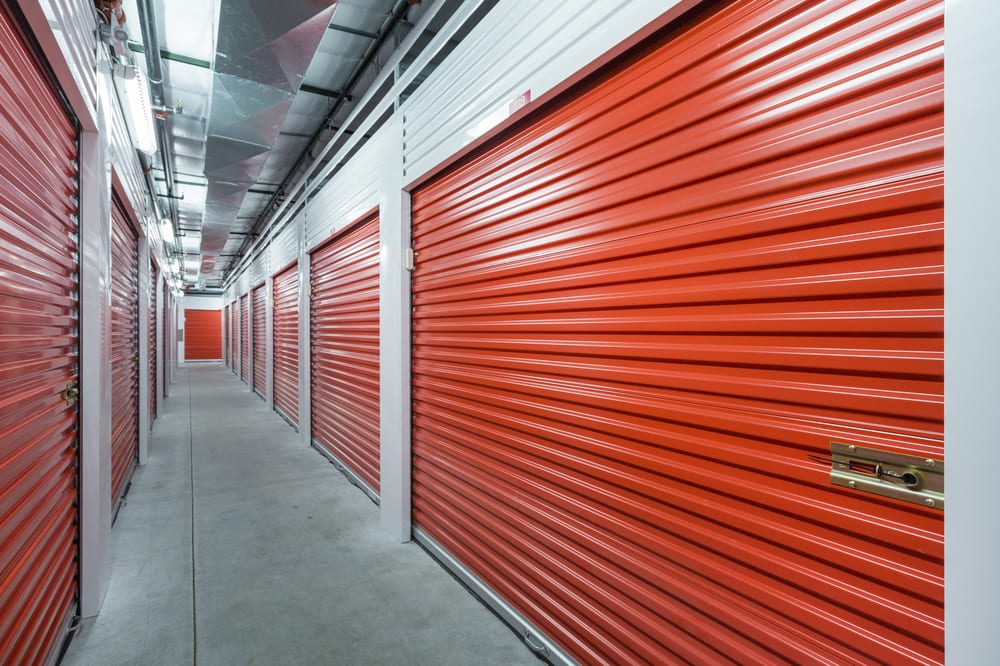 Moving can be incredibly stressful. Apart from the changes, cost, and time involved, there's no guarantee that things will go as expected. An unpredictable situation may delay the pick-up of your items, and an overlap between the move-out and move-in date could be a major inconvenience. For situations like this, a self-storage unit can be a real lifesaver. Self-storage is a service that allows you to rent convenient and secure storage units when you need additional space for your belongings. CubeSmart storage offers great storage solutions to give you the flexibility you need when moving.
How much does it cost to rent a CubeSmart storage unit?
CubeSmart storage has different services that provide self-storage units at different prices. Generally, pricing will depend on location, unit size, unit type, security features, and duration of stay. Here's how much it costs to rent a CubeSmart storage unit in Boston, Massachusetts:
| | | |
| --- | --- | --- |
|           Size (inches) |           Unit type | Monthly rental rate  |
| Small: 5 X 5 storage locker | Climate-controlled | $48 |
| Small: 5 X 10 storage unit | Climate-controlled, elevator access | $140 |
| Medium: 8 X 10 | Climate-controlled, elevator access | $220 |
| Medium: 10 X 10 | Climate-controlled, elevator access | $236 |
| Large: 9 X20 storage unit | Climate-controlled, elevator access | $377 |
| Large: 10 X 20 | Climate-controlled, elevator access | $472 |
*Pricing as of May 2020 for some of the units available at a CubeSmart location in 02127 zip code.
Understanding your CubeSmart storage quote
Pricing is one of the main things that customers pay attention to when renting self-storage units. When you contact CubeSmart storage to outline what you need, the company will provide a quote. But it's important to understand what you're getting and at what price. Here are the major variables that Cubesmart storage uses to calculate the price of storage space:
Size of the storage unit: The bigger the space you choose, the higher the rate will be. Make sure you choose the right size for your specific needs.
Climate-controlled storage: CubeSmart offers both basic and climate-controlled storage. While units with advanced climate control cost more, they ensure the wellbeing of valuables that are sensitive to moisture or extreme temperatures. These include upholstered furniture, artwork, photographs, technical equipment, books, and important documents.
Convenient access to your storage unit: The 24-hour video recordings and electronic gate access ensure enhanced security at the facilities. You'll be able to access your unit in most locations during business and gate hours. However, the company offers a 24-hour access option for unique circumstances and limitations.
Additional fees: Customers can incur extra fees for additional pick-up points if the pick-up point is more than eight miles from the storage facility and if a move is scheduled less than 48 hours in advance. CubeSmart requires that you have insurance for the items you store at their facilities. While the company offers several protection plan options, you don't have to use their insurance. If you're already covered by home insurance, provide a copy of the declarations page when you rent a unit.
How secure are CubeSmart storage units?
Safety and security are top priorities when looking for a self-storage company. All CubeSmart storage facilities across the country have electronic gated access and are monitored using 24-hour video recordings, with someone closely watching the security system. When you rent a space, you get a key to the unit so you can lock it and keep the key, effectively ensuring that not even staff will have access to the unit. You also have the option of adding an individual alarm.
Can I store my vehicle in a CubeSmart unit?
Yes. If your garage is full or you'll be away for a prolonged period, CubeSmart storage offers temporary car storage as well as long-term storage for classic cars at their over 1,150 car storage facilities spread across the country. Depending on your needs, you can choose an indoor or outdoor space. The facilities have easy drive-up access, advanced security features, and covered indoor spaces to protect your car from the elements.
What size CubeSmart storage unit do I need?
Below is the CubeSmart storage unit size guide to help you choose the ideal storage unit size for your needs:
| | |
| --- | --- |
| Unit size | What it can fit |
| Small: Lockers 5 X 5 | Great for boxes, seasonal décor, totes, and small items |
| Small: 5 X 5 X 8 | Mini storage space for small furniture, boxes and miscellaneous items |
| Small: 5 X 10 X 8 | Contents of a studio or small one-bedroom apartment |
| Small: 5 X 15 X 8 | Garage items or contents of a one-bedroom apartment |
| Medium: 10 X 10 X 8 | Household equipment or contents of a two-bedroom apartment |
| Medium: 10 X 15 X 8 | Contents of a full apartment or a three-bedroom house |
| Large: 10 X 20 X 8 | Contents of a full garage or a four-bedroom house |
| Large: 10 X 25 X 8 | Contents of a large garage or a house with more than four bedrooms |
| Large: 10 X 30 X 8 | Household equipment, large furniture, and contents of a five-bedroom house |
| Parking: 10 X 15 | Great for small cars and motorcycles, fits most compact vehicles |
| Parking: 10 X 20 | Fits full-size passenger vehicles: pickup trucks, SUVs or classic cars |
| Parking: 10 X 26 | For 26-inch class B recreational vehicles |
| Parking: 10 X 30 | Class A recreational vehicles, trailers or longboats |
CubeSmart: The pros and cons
Pros
Cons

Free and discounted moving truck rentals
Drive-up and climate-controlled storage units
Secure gated entry and 24-hour video surveillance
Nationwide availability offers great convenience

Insurance not included
Access only during business and gate hours
No pest protection
CubeSmart reviews
Customers who have rented storage spaces with the company appreciated the excellent customer service. According to many reviews, the staff members at CubeSmart are knowledgeable, helpful, and friendly, going the extra mile to ensure customer satisfaction. These professional employees guide customers through every step of the process to provide a hassle-free experience and also ensure the cleanliness of the surroundings.
However, some customers who were not satisfied with the service complained of leaking units that were infested with mold. Others reported when they've visited their unit, they've been trapped in the facilities for over an hour, especially when they visited late at night.
The bottom line
While self-storage solutions can be critical to a move, you have to choose the company carefully. Make sure that the rates are affordable, your belongings will be safe, you can access your stuff conveniently, and that there are no unreasonable charges and fees. You should also think about your personal safety, especially if you'll be visiting the facility alone. It's important to store your belongings in a place where you feel comfortable visiting, so you can have enough time to pack and unpack. With the wide range of options that Cubesmart storage offers, it's a good option for budget-friendly self-storage.
Frequently asked questions
Can I access my CubeSmart storage unit any time?
At most of the locations, you can access your unit only during gate hours. The gate hours are available both online and at the stores, so you can plan accordingly.
Are CubeSmart storage units climate-controlled?
Some of the CubeSmart storage units are climate-controlled, making them perfect for storing items that are sensitive to extremely high or cold temperatures. The units are also ideal for storing items that can suffer damage if exposed to humidity and other outside elements.
Is CubeSmart 24 hour access?
CubeSmart tries to accommodate the unique circumstances of each customer. They offer a 24-hour access option to cater to the limitations that some customers may be facing during their big move. But, apart from special circumstances, most CubeSmart customers must abide by the gate hours listed online.
---