The Best Housewarming Gifts According to the MYMOVE Team
Sure, Aunt Ida did buy you that lovely turtle-shaped Fuchsia throw pillow when you moved into your new home, but not all housewarming gifts are as, ummm, unique.
Gifts that someone can really use go a long way to aid them in getting through their big moving transition. Grabbing a bottle of wine and flowers to share at a housewarming party is really nice, but with a little bit of thought and some help from our team, you can wow everyone with a thoughtful – and truly helpful – housewarming gift idea.
From kitchen tools to meal prep to address signs, the MYMOVE team shares a few of their favorite housewarming gifts for a first home – or a next home – that they never would have thought to buy themselves … and don't have to keep hidden in the closet until Aunt Ida drops by.
---
Our favorite housewarming gift ideas
---
WoodSpoon meal delivery: Best for a single person or couple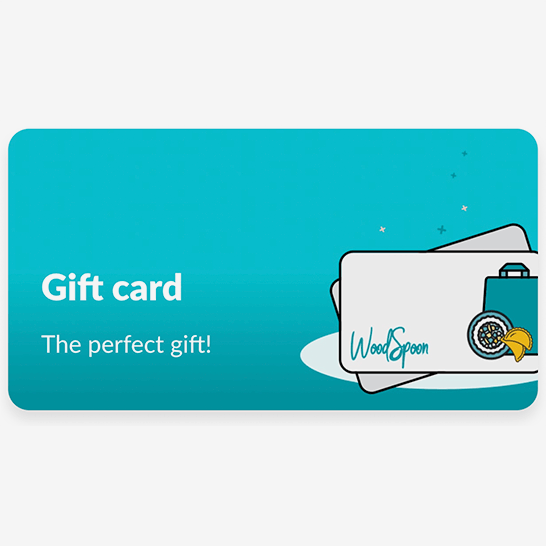 WoodenSpoon features:
Gift cards in any domination available
$25 off first order
Meal comes in a 32 oz. container, ready to eat
Delivery and service fees apply
Moving is exhausting. Grocery shopping and digging in boxes to find cooking utensils is not something we want to do after we move. With the recent popularity of home-delivered meal services, this makes a great gift option for a new mover, especially for the single person or couple who can benefit from single servings.
WoodSpoon is a unique delivery and pick-up service that provides you with connections to local chefs and their unique dishes – all ready to eat. You can input your address to see what is available in your community. Another helpful option is to give a subscription to a service like Blue Apron or HomeChef that offer weekly meal plans and delivered kits that you can simply prepare yourself without multiple trips to the grocery store
Hoover WindTunnel Cord Rewind Pro Upright Vacuum:
Best for close friends or family members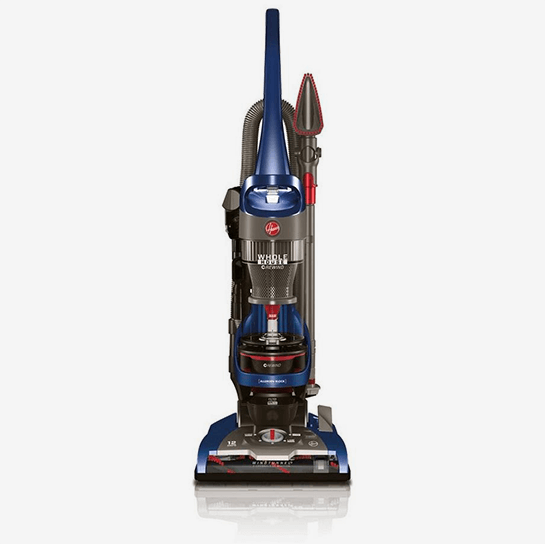 Windtunnel Hoover features:
Retractable cord
Great for pets
Pet turbo tool
Allergen-blocking filters
Let's face it, you never really think about vacuums until you need one. They just are not on our everyday radar. However, what a perfect gift to give someone who just moved into a new place.
Vacuums can be a bit more expensive than other housewarming gifts, but you can't refute their useability and practicalness. It's a good idea for a family member or close friend if you know their likes/dislikes, if they have pets, etc. Depending on their house cleaning prowess or physical ability, you can find a vacuum to meet most needs: Sweeper, stick, deep cleaning, handheld, pet, robotic, and more.
CHEFMAN Air Fryer:
Best for cooking novices, students, seniors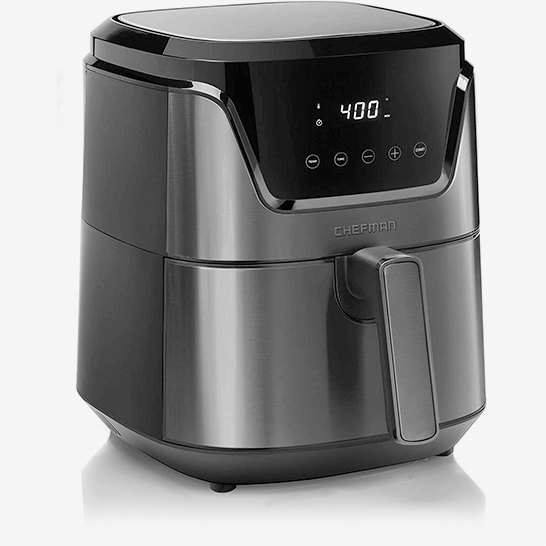 CHEFMAN Air Fryer features:
Digital touch screen
Four cooking functions
A timer
Dishwasher-safe basket
Air fryers are fairly new on the must-have cooking appliance scene, gaining in popularity in part as we all stayed home and cooked more during the pandemic. Air fryers cook much quicker than conventional ovens and are touted as more energy efficient.
These are versatile gifts as they will help a cooking novice, a busy student, or an older person with fast meal preparation, especially recent movers who are probably spending their spare time unpacking and decorating.
SmartSign Address Sign:
Best for house dwellers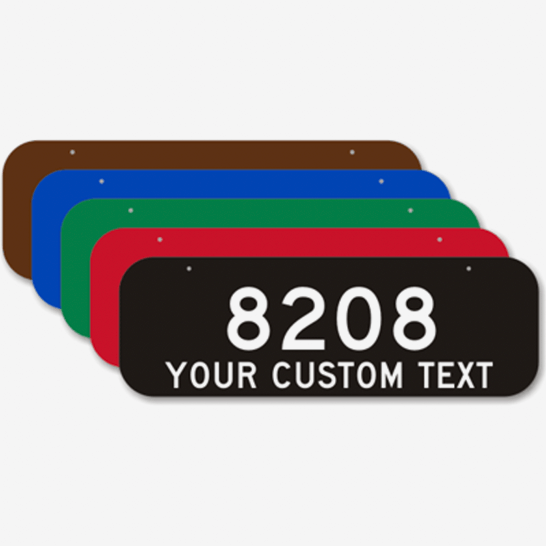 SmartSign Address Signs features:
Multiple color choices
Printed both sides
Sign available in 3 different grades
Long-lasting at 10+ years
We've all slowly driven along a road trying to see a street address on the front of a friend's place or a business, but chances are, most of us haven't thought about how important street numbers are on our homes.
Visible, readable address signs can help ensure your package gets delivered to the right place or emergency services can find you quickly when they are needed. They can also put a personal touch on your home and can be a thoughtful gift. A solid idea for the new single-dwelling homeowner or renter as apartment and condo units tend to have their own address signage in place.
Mikasa Candle Holders:
Best for new neighbor, work friend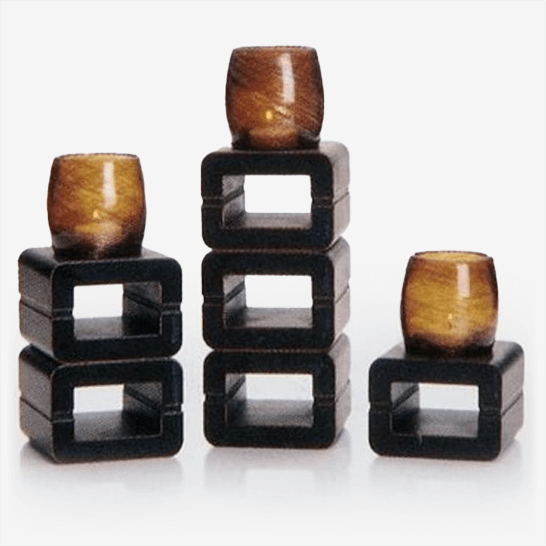 Misaka Candle Holders features:
Set of 3: 6", 9" and 12"
Comes with 3 sparkle-glass cups
Design-neutral to complement any space
Give the gift of light and ambiance with candle holders. Something we don't normally think to have on hand when we move into a new place, the holders and some candles will come in handy if the electric goes out or you just need to light a few to destress from all the unpacking.
Candle holders are a safe bet for work friends or new neighbors since you may not know what they need or already have, but you want to welcome them into their new home.
Personalized Cutting Board:
Best for home chefs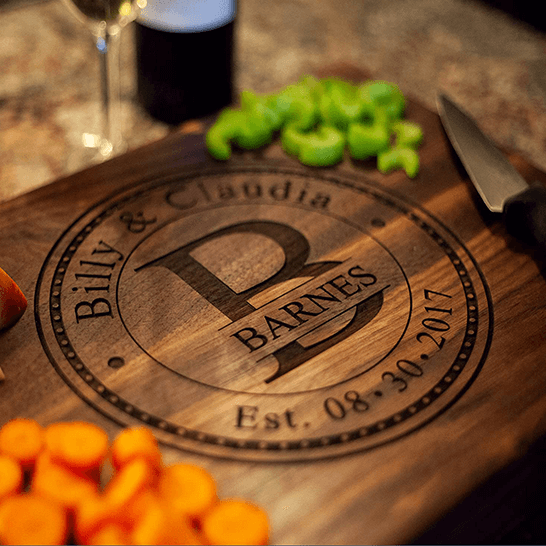 Personalized Cutting Board features:
12"
Coating in high-quality oil for long life
Available in maple, hardwood or walnut
Cutting boards are another item we don't think about much until we need them. Moving into a new place is a good time to receive a new one, too! The best part of this gift is that a board can be personalized, becoming an instant keepsake for the new mover to commemorate their journey. This thoughtful but utilitarian gift will be very welcome by cooking enthusiasts of all skill levels.
The bottom line
Gift-giving can be tough, but these six, versatile gifts can give you some inspiration on what to bring along to the next housewarming party you are invited to. Just remember what you needed during your first few days or weeks in your new home, or wished you had. Your family member or friend will appreciate your thoughtfulness, we're sure!