These Moving Companies are Helping College Students Impacted by the Coronavirus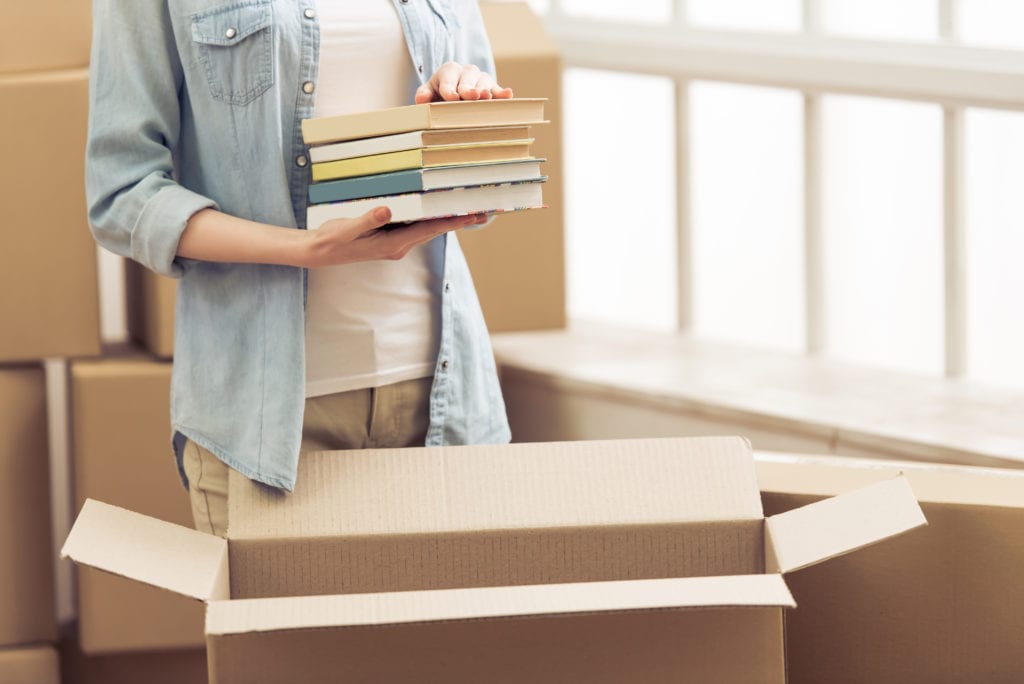 As the novel coronavirus, also called COVID-19, spreads throughout the United States, nursing homes, businesses, and schools around the country are taking action to prevent the coronavirus' spread. College campuses are canceling in-person classes, and some are forcing thousands of students to move out — giving students just a few days to pack up and find somewhere else to go.

These actions by universities, while helpful in encouraging social distancing and minimizing the spread of the virus, have left students scrambling. With very little notice, students have to pack, find shipping or storage options, arrange travel, and find new places to live.

[deals-hub-ad]

Fortunately, several moving companies have stepped up to offer assistance — some, for free. If you're a college student who needs help fast, read for a complete list of services and discounts that you can take advantage of:
Moving companies offering assistance to students affected by COVID-19
U-Haul
U-Haul is offering college students 30 days of free self-storage at all of their owned and operated storage facilities. The company usually extends this offer to communities impacted by national disasters, but this is the first time that they're opening it nation-wide. Note that in order to qualify for this offer, you must be a new customer with a valid student ID.
Two Men and a Truck
In select areas, Two Men and a Truck is also offering 30 days of free storage for those who have experienced hardship due to the pandemic. The company started by offering this deal to college students, but have since opened it up to the wider population.
Dorm Room Movers
Dorm Room Movers, a full-service moving and shipping company for students, is offering free pick up for furniture and other belongings. Students can then store their things or ship them to another location. Visit Dorm Room Movers to find availability or reserve a spot.
Moving companies that offer regular student discounts
Budget Truck
Budget truck offers frequent student discounts. Currently, students can get 20% off local moves, and 15% off one-way moves.
CubeSmart
CubeSmart's student discounts vary by location. Search for a location near your college or university to find an offer.
Life Storage
Find a Life Storage location near your university, and store your items for 10% off. This offer is available to both local students and local staff members.
Penske
For students who show their IDs or enter the promo code, Penske offers 10% off truck rentals.
If we learn of any other moving offers for college students, we'll update this page accordingly. Do you know of one we missed? Let us know at helpdesk@mymove.com. 
Best practices for moving in the time of COVID-19
If the moving company requires an estimate before the move, ask them if they can conduct it over the phone or with pictures over email.
Request that your movers (or the friends you've recruited) wear gloves.
Clean and disinfect all of the furniture you and the movers will have to touch.
Keep alcohol-based hand sanitizer in an easily accessible spot. Use it throughout the day.
Don't shake hands with others. Instead, give people a friendly wave (or bring out those finger guns, if you want to make them laugh).
For more tips on how to stay safe and prevent the spread of coronavirus, follow these healthy guidelines set out by the Centers for Disease Control and Prevention.
The bottom line
As colleges and universities across the country are rushing to move their classes online and develop further plans of action, students are in a uniquely challenging position. Moving can be expensive and stressful, even if you've had months to prepare. The moving and storage companies listed above are working to minimize your stress as you hunker down and stay healthy during the Coronavirus outbreak.
Frequently Asked Questions
What moving options are available to international students impacted by COVID-19?
U-Haul operates Collegeboxes, which offers in-room pickup, storage, and shipping for college students. For international students, Collegebox offers shipping options around the globe. They are currently offering pickup dates for schools closing early. Additionally, many storage providers, such as U-Haul, Dorm Room Movers, CubeSmart, and Life Storage, can store international students' belongings locally until they return.
What size storage unit is recommended for college students?
Most students can fit their belongings in 5 ft x 5 ft or 5ft x 10ft storage units.